This is the summer of TOGETHER! We can sing together, drink & eat food together, dance together and laugh together! We've waited a long time for this summer to happen, and let's be honest, we deserve it! Here are some of the Festivals that are not only worth travelling north to – but will create an unforgettable impact as we finally get to celebrate together – and we're going to make this summer count!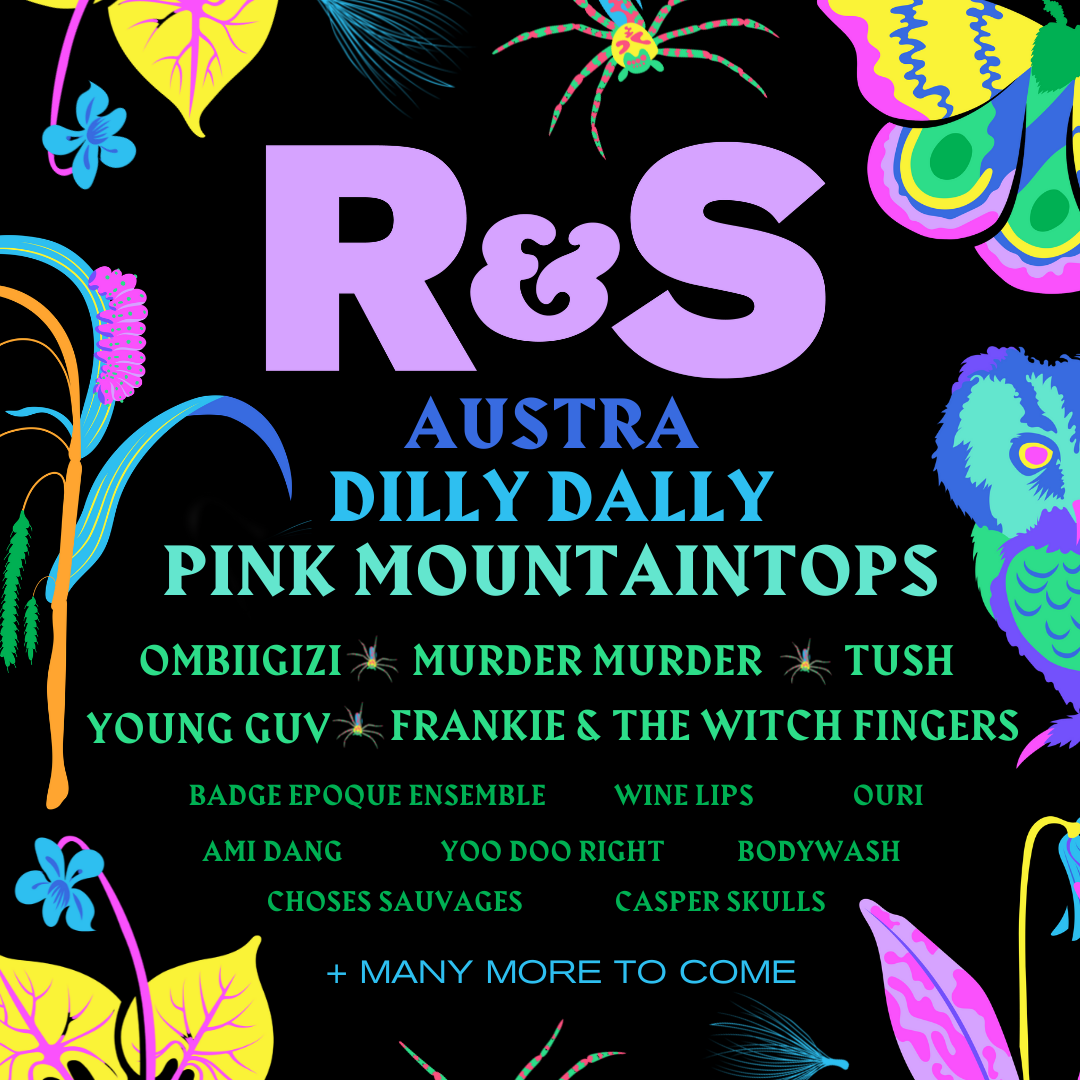 River & Sky 2022 Lineup. Illustrations by Matti Lehtela

This family-friendly Northern Music & Camping Festival happens in Field, 48min drive north/west of North Bay and transforms campground Fishers Paradise into an immersive music & arts experience filled with artsy vibes, good times, food venders and river swims. (YES river swims!) With a full main stage and beach stage with a diverse range of musicians there is just too much cool happening here to fully capture. North Bay local arts collective Studio Nude Beach is one of several artists and groups that creates bits of magic throughout this festival. Camping not your thing? Book your stay in North Bay, embrace hot showers and restaurant meals and head back to River & Sky for all 4 days OR buy day tickets and choose your own adventure.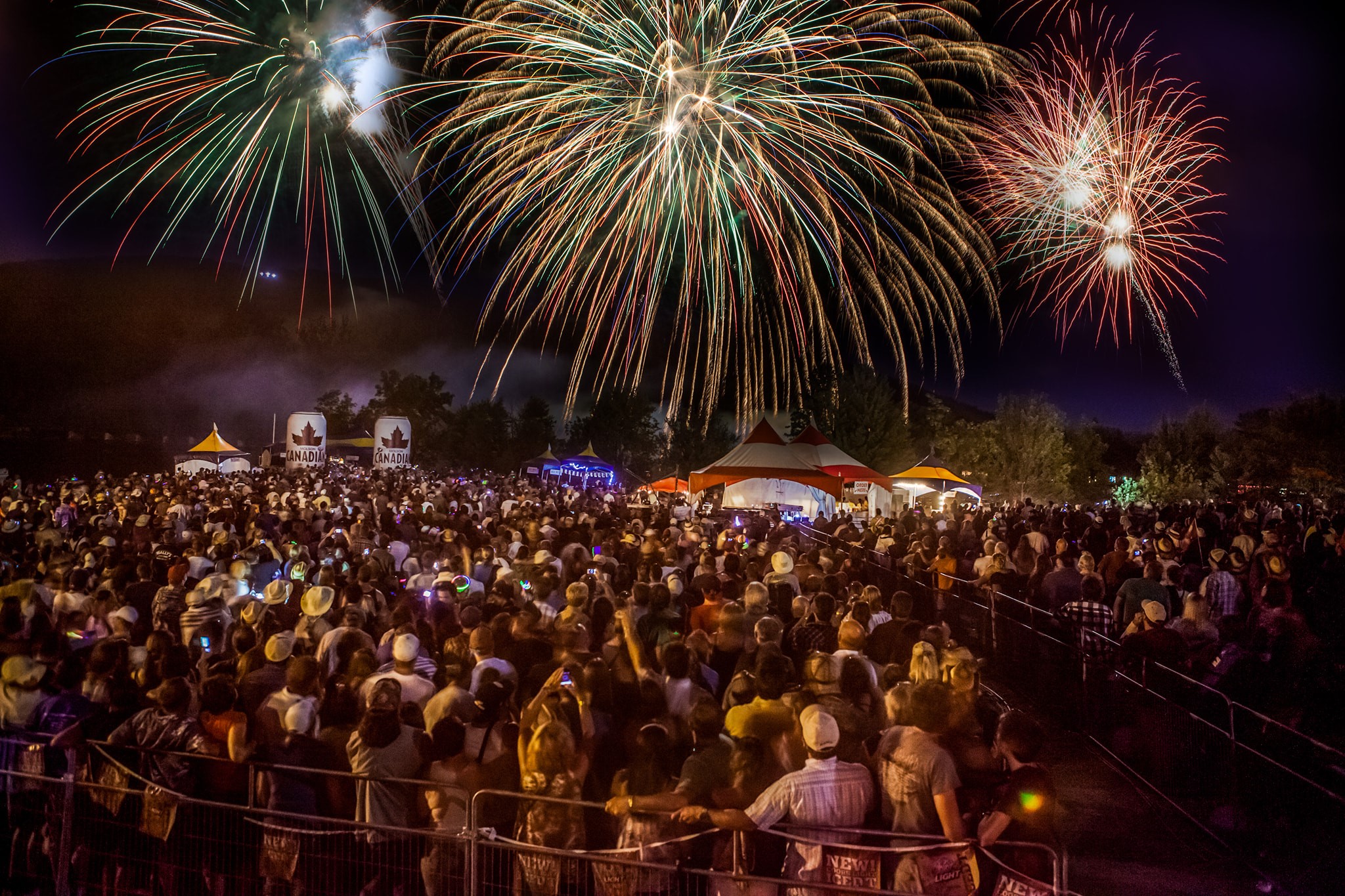 Voyageur Days 2019
Voyager Days has made some changes in recent years and is making a comeback in a big way. With a focus on Country Music,  with names like the Nice Horse, The Sheepdogs and The Trews this festival will keep your feet dancing for 3 full days. Did I mention that North Bay's own Cory Marks is headlining Friday night!? Mattawa is just east of North Bay – choose your favorite place to stay in North Bay and make the beautiful tree lined 45 min drive to catch Voyageur Days this summer.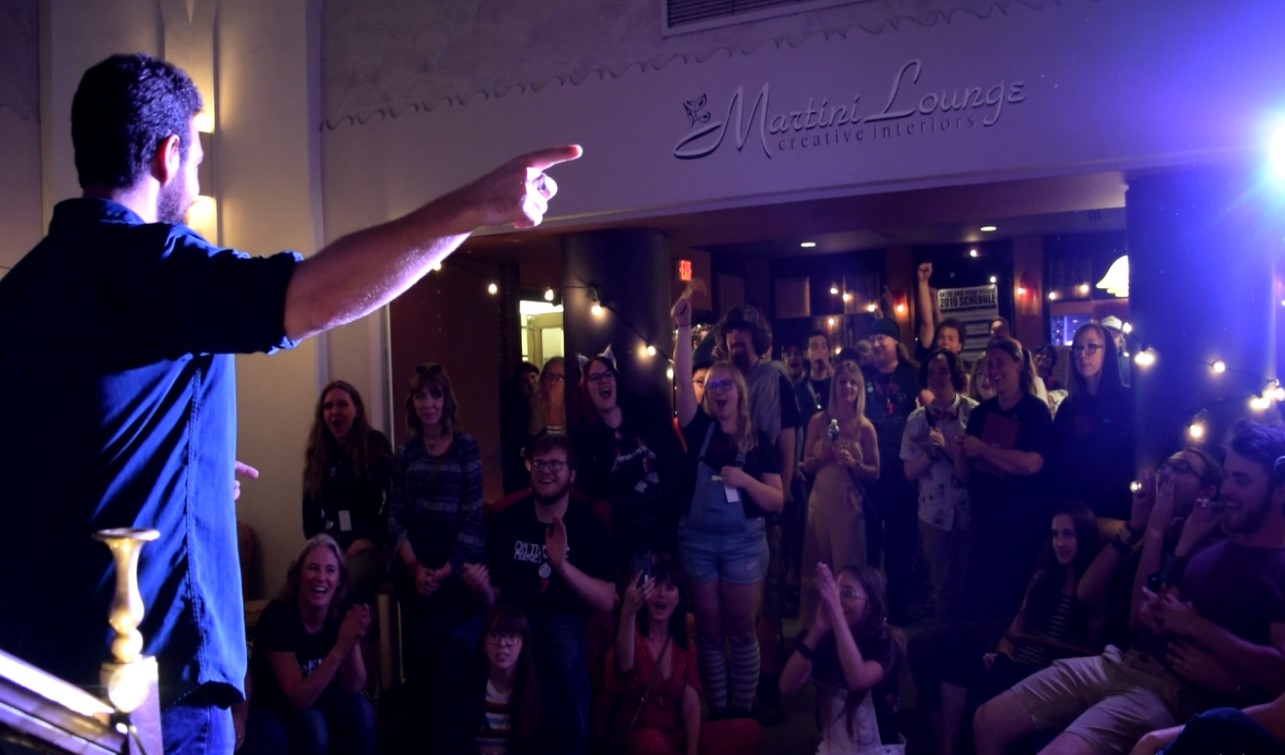 On The Edge Fringe Festival 2019. Award Ceremony
Fringe Festivals focus on the unofficial and unconventional – pushing the idea of theatre and often creating space for emerging and immensely talented folks. North Bay's On The Edge Fringe Festival always shows up and proves that small does mean mighty. This festival provides space for professional and emerging alternative theatre and performance from artists and groups across the region and abroad. Make sure to follow them on social media for updates, program lines-up and announcements.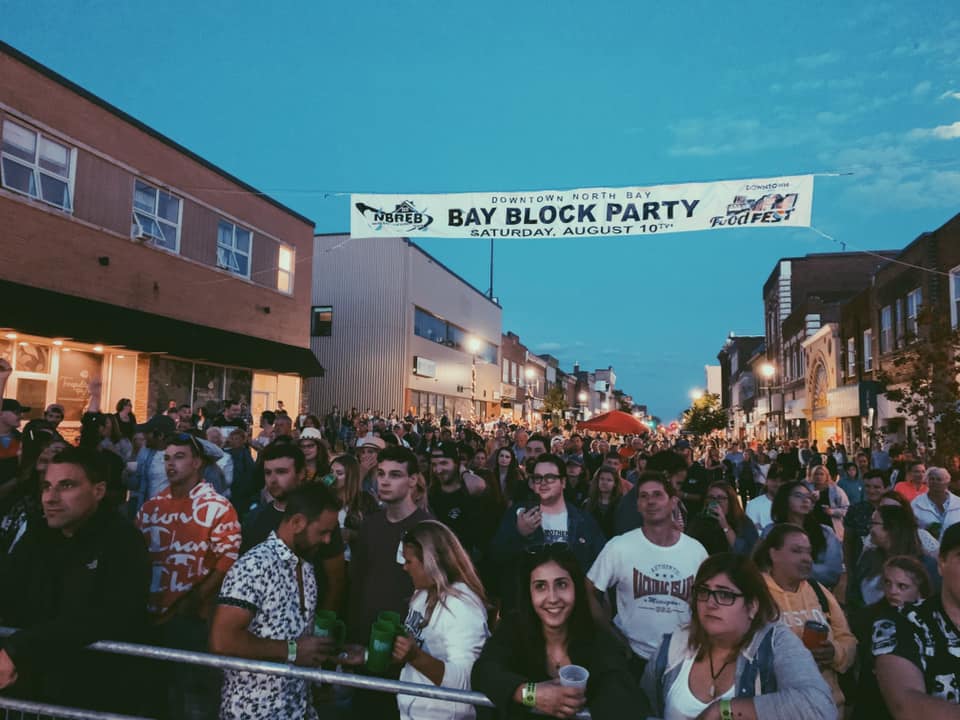 Bay Block Party 2019. Photo by Vanessa Tignanelli
Organized by the North Bay Real Estate Board, this one full day festival really knows how to throw a party. Bay Block Party is a free event on Main Street in the heart of North Bay's Downtown and fills it with music, beer, food and artisans. That's right – a full street block beer garden. This all day festival is also family friendly where kids can explore freely, adults can cruise craft breweries and food vendors while music fills the downtown. Once the sun starts to set, the children head home and the stage lights really start to work some magic. Take this as your formal invitation to join this year's Bay Block Party.
Festivals to Keep Your Eye On
Arts & Culture proudly supported by Creative Industries.