North Bay is home to several stunning beaches offering a picturesque escape from the city and a great location for a variety of outdoor activities. The sandy shores and clear waters of Lake Nipissing and Trout Lake provide a perfect backdrop for swimming, sunbathing, or relaxing.
The beaches are also popular destinations for water sports enthusiasts who enjoy paddling, sailing, and boating.
Many of the public beaches offer amenities such as picnic areas, playgrounds, and free parking, making them a great location for a family outing.
With over 40+ public beach access points in North Bay, there are so many options to create memorable experiences for visitors of all ages.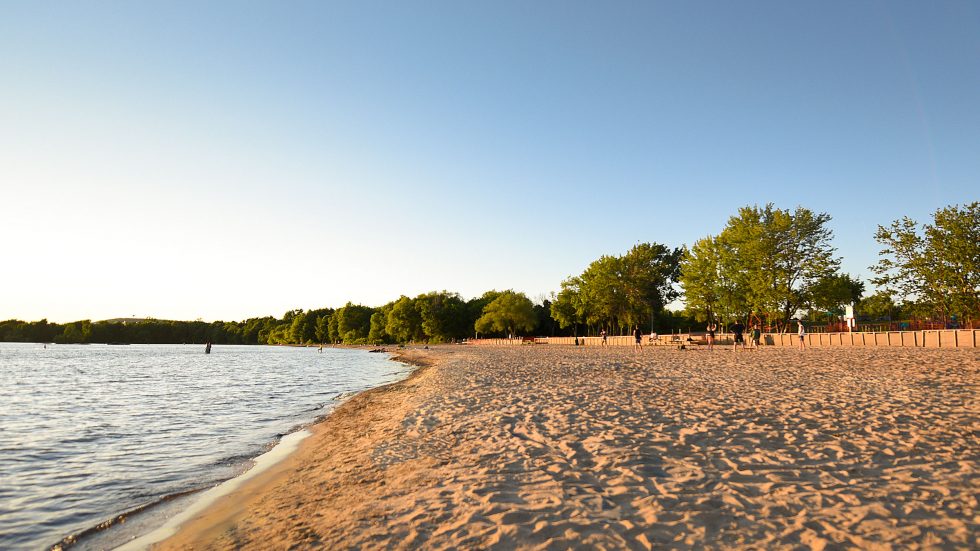 Shabogesic Beach, Lake Nipissing
Whether you prefer splashing in the water or sunbathing, paddling on your SUP or building a sandcastle, playing at the playground or enjoying a leisurely stroll along the waterfront, Shabogesic Beach is where you want to be.
Location: Memorial Drive, Lake Nipissing, North Bay
Olmsted Beach, Trout Lake
Olmsted Beach is a small beach located at the north end of Trout Lake. One of the launching pads for boating, canoeing or SUP boarding on the deep, clear waters and wild pine shores of Trout Lake. Accessible paved pathways, connecting the boat launch, playground, beach, gazebo, washrooms and new accessible parking, are now complete.
Location: Lakeside Drive, Trout Lake, North Bay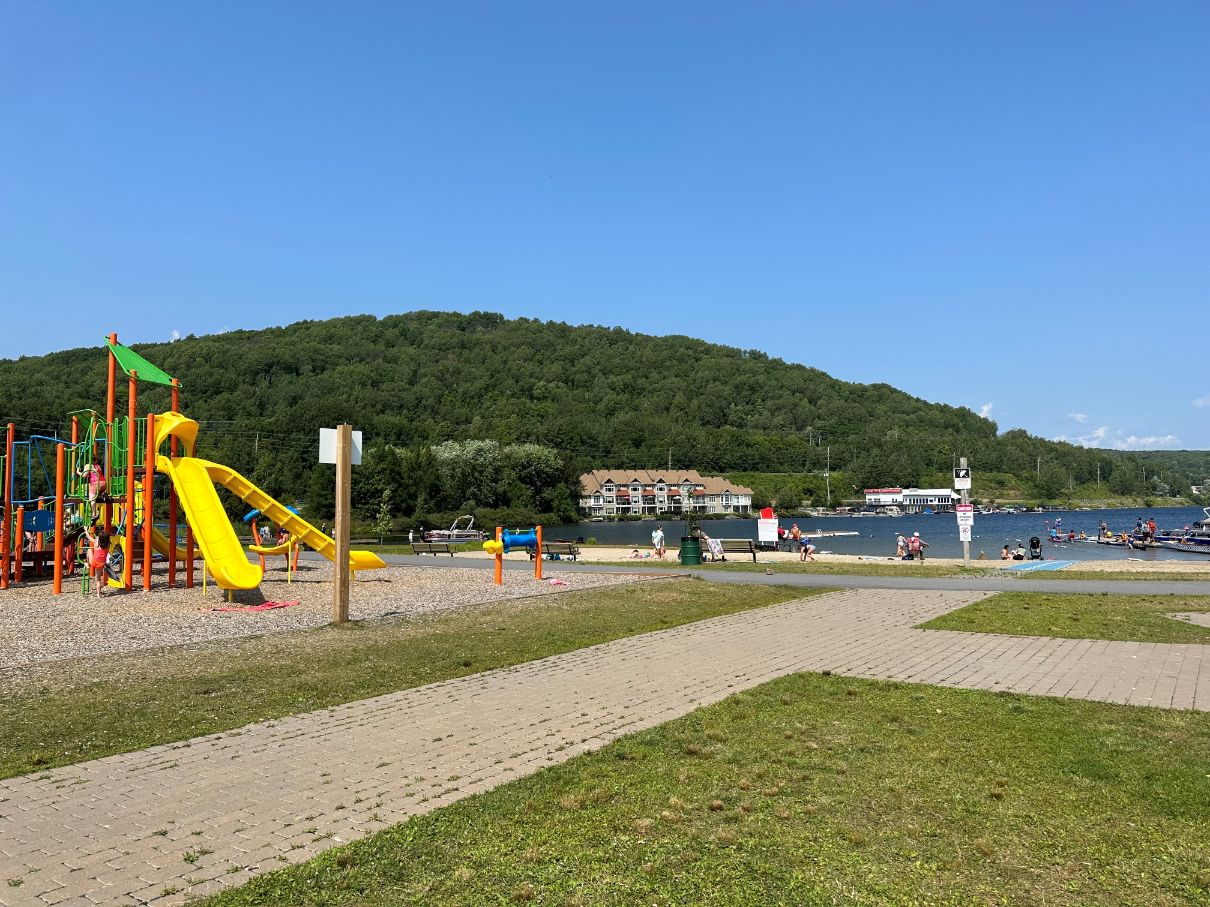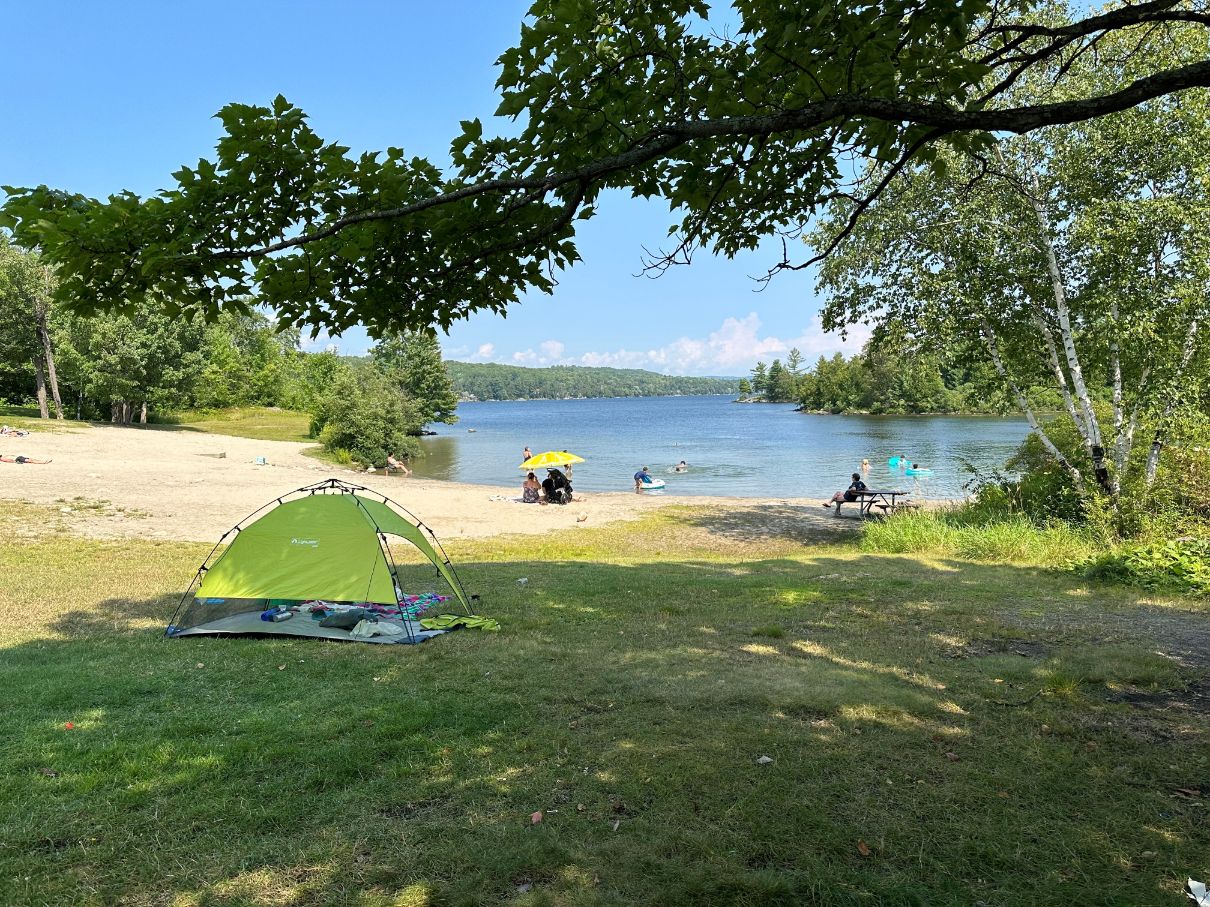 The Cove is an isolated beach area which makes for a beautiful place to swim and take in some of the natural scenery. The sand area is large and a great place for children to play.
Location: Lakeside Drive, Trout Lake, North Bay
Sunset Park Beach, Lake Nipissing
This beautiful, quiet little beach and park area is the perfect place to go for a short stroll, a quick swim or have a picnic lunch. There is lots of trees for shade and free parking on site.
Location: end of Sunset Blvd., North Bay