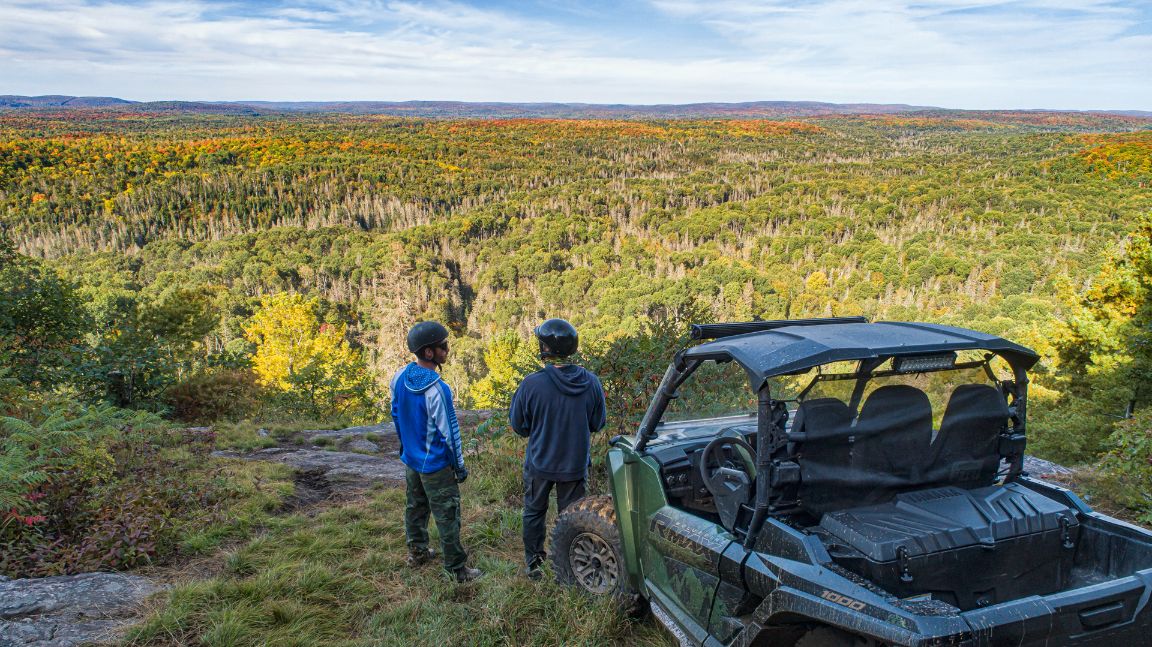 Off roading enthusiasts will find plenty of opportunities to explore the rugged terrain in and around North Bay. The region offers diverse landscapes and designated off-road areas where you can indulge in thrilling, off-road adventures.
With North Bay as your starting point, there are a number of riding opportunities in all directions, offering some very unique quests no matter your method of transportation.
Located 40km east of North Bay, the Voyageur Multi-Use Trail system (VMUTS) boasts varied terrain for all experience levels and vehicle types such as ATV, SXS, Off-Road or Adventure Motorcycle, and even 4×4 Trucks and Jeeps.
Directly from the extension and best-in-class VMUTS trail system, explorers can connect to an abundance of crown land trails in the area.  Two of the most popular locations include the system south of Bonfield and east of Powassan in Boulter Township and the second system being just north of North Bay at Sand Dam Road.  Both of these areas provide plenty of exploration opportunities on unmaintained, old colonization and logging roads, remote backcountry lakes and even mythological sites.