North Bay is home to several beautiful lakes that are perfect for outdoor enthusiasts. These lakes are popular for recreational activities such as fishing, boating, paddling and swimming. The largest lake in North Bay is Lake Nipissing, covering an area of approximately 873 square kilometers. Other notable, freshwater lakes in the region include Trout Lake, Lake Nosbonsing, and Otter Lake. Each of these lakes has its own unique features and attractions, making North Bay a prime destination for nature lovers and water enthusiasts.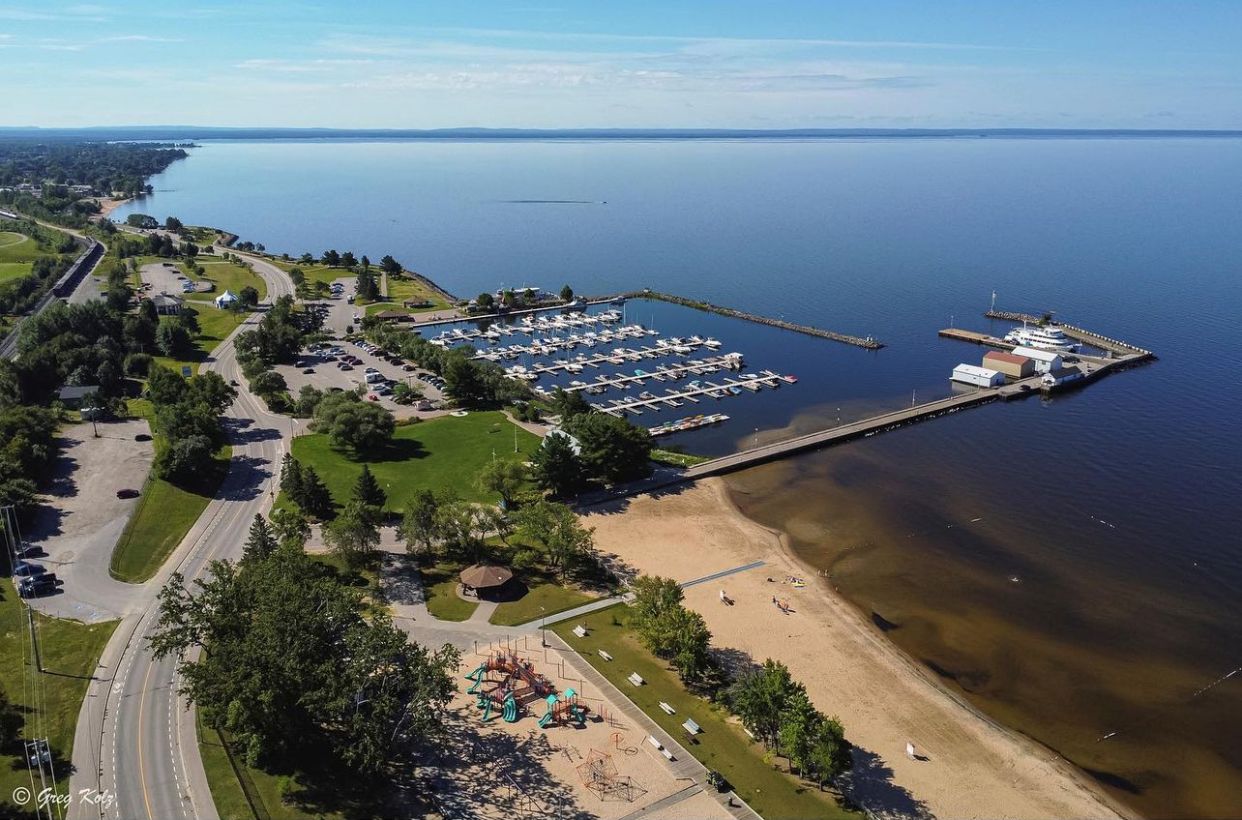 Lake Nipissing is a Northern Ontario treasure and it is the third largest lake in Ontario. It has many islands, channels, and areas to explore and it is a top destination for fishing year round as it was recently crowned the #1 Ice Fishing Destination in Canada for 2023.
In the warmer months, take a ride out to the Manitou Islands to stop at the sandy beach for a swim or travel across the lake to the French River and explore its vast beauty along with keeping your eyes out for a wide variety of predatory birds such as bald eagles, osprey and hawks.
In the winter, Lake Nipissing and the shores of Shabogesic Beach also become home to the biennial contemporary and community art festival, Ice Follies which turns the coldest month into one of the most creative.
Trout Lake is a deep lake located on the eastern side of the city of North Bay and is the source of the Mattawa River, which flows via the Ottawa River to the Saint Lawrence River. Trout Lake is part of the well-known historic American voyageur (fur-trading) route, La Vase Portages, but some of the more fun portages found between Trout Lake and the end of the Mattawa River. Explore the wild pine shores of Trout Lake with your boat, canoe, kayak or SUP board or simply enjoy the supervised beaches of Olmsted Beach or The Cove.
Situated on Trout Lake is Camp Island. Accessible only by boat, Camp Island provides a true escape from the hustle and bustle of everyday life. The island is adorned with lush forests, rocky shores, and pristine sandy beaches, offering a variety of landscapes to explore and enjoy.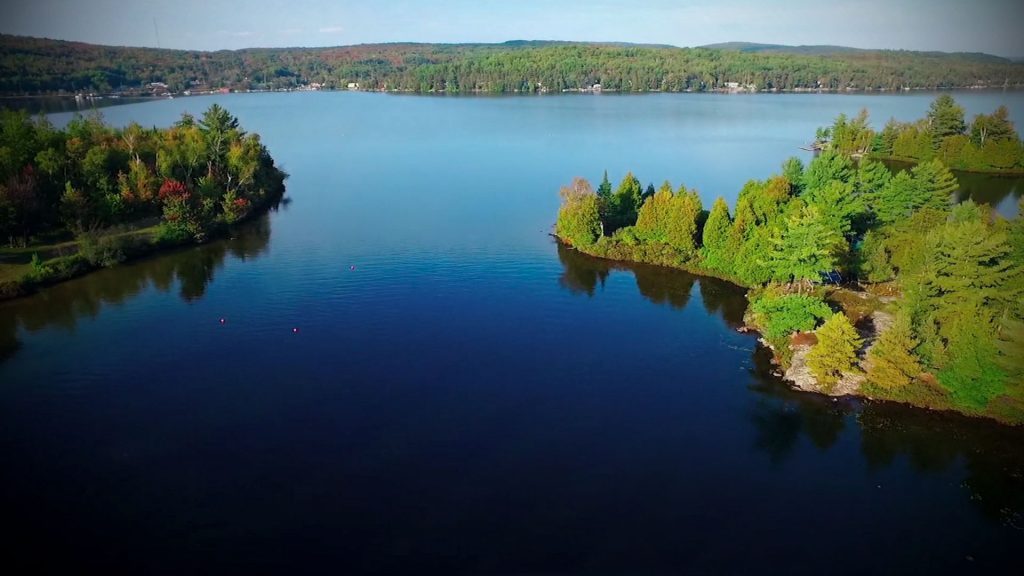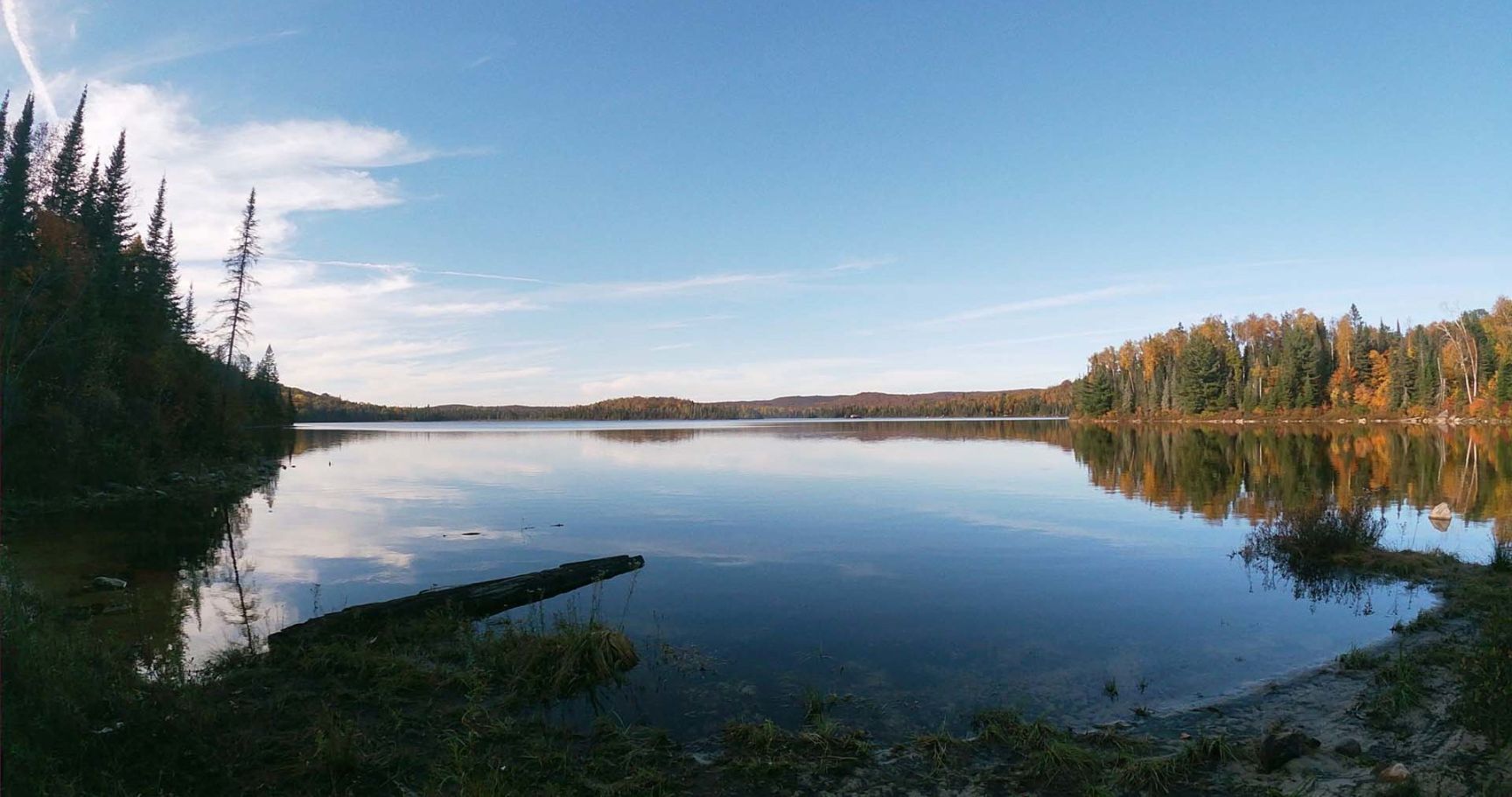 Otter Lake is one of the many picturesque lakes that can be found in North Bay. Located just a short drive away from the city, it is a popular destination for locals and visitors alike. The lake is known for its clear waters and sandy beaches and is a great spot for swimming, boating, and fishing, with a variety of fish species such as bass and pike inhabiting its waters. The surrounding area also offers several hiking trails and picnic areas which makes North Bay an ideal location for a weekend getaway with Otter Lake a fun day trip to sit by the water or boot up for an adventurous outdoor experience.
Lake Nosbonsing is a beautiful lake in the municipalities of Bonfield, Chisholm and East Ferris. It is near the City of North Bay, is the source of the Kaibuskong River and it is in the Saint Lawrence River drainage basin. It is a popular destination for fishing enthusiasts as it is home to a variety of fish species such as walleye, muskie, and bass. The lake is also a great spot for boating, kayaking, and canoeing with several public boat launches available. The surrounding area offers picnic areas, and hiking trails, making North Bay an ideal location for a family getaway or a weekend trip with friends. In the winter months, the lake is also a popular spot for ice fishing and snowmobiling. Whether you're an avid angler or just looking for a peaceful spot to relax, Lake Nosbonsing is a must on your list.