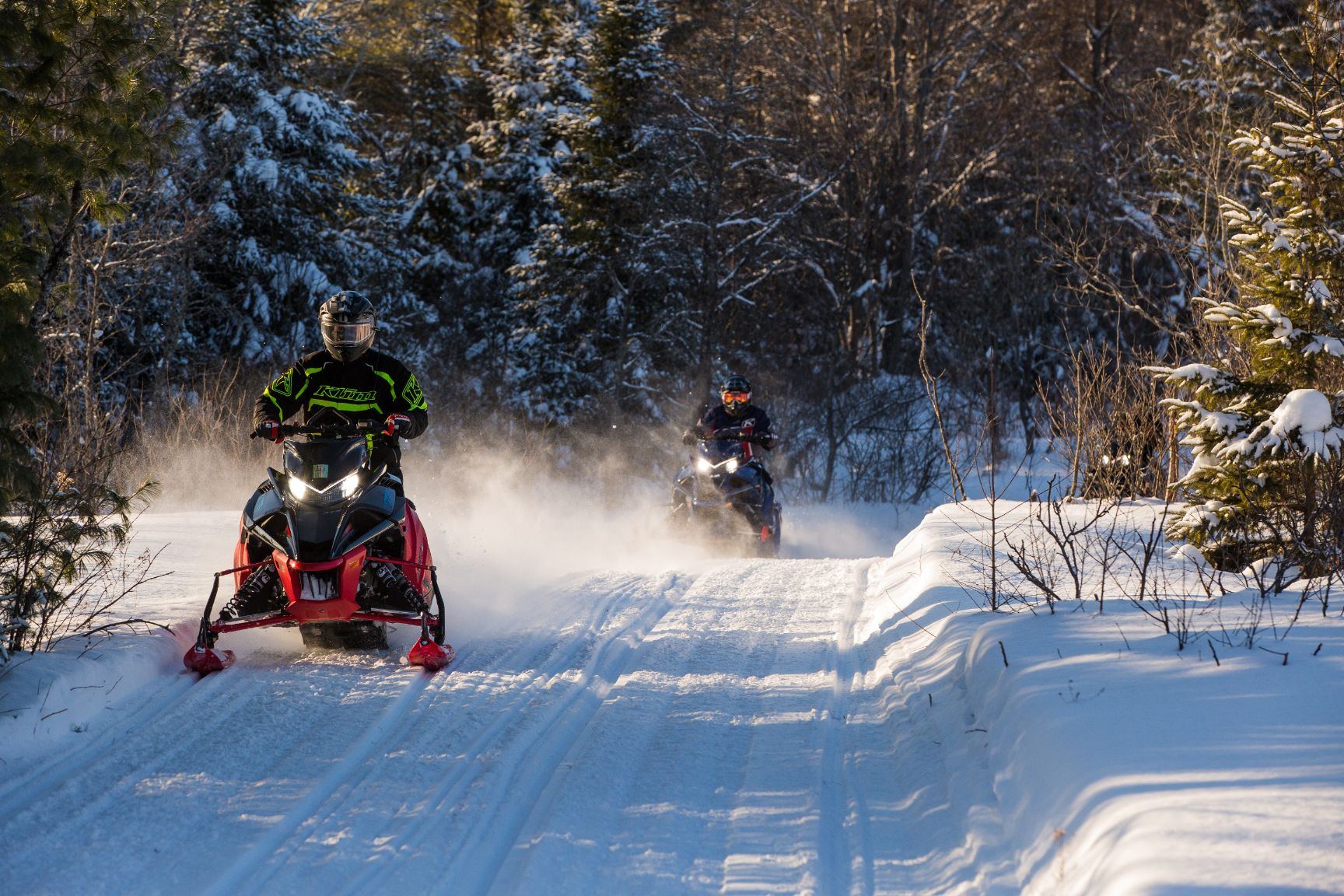 North Bay and region are blessed with abundant snowfall and vast stretches of picturesque landscapes, making it an ideal destination for snowmobiling adventures. Trails in the immediate area offer great diversity combining twisting forest trails with plenty of elevation change, wide open utility corridors that lead to extensive vistas, scenic lake runs accordingly marked, and even self-guided snow tours that take in unique points of interest that offer learnings from a local legend. It's common for the area to have one of the longest snowmobile seasons in the province, sometimes stretching from December into April, this extensive season allows for local clubs to build an ample base providing some of the best quality trails you will find anywhere.
One of the popular snowmobiling destinations in the area is the Voyageur Multi-Use Trail System (VMUTS) providing a diverse range of trails that showcase the region's natural beauty.
You can also explore the pre-Cambrian Shield, home to some of the world's oldest rock and enjoy endless surfaces mixed with countless lakes, majestic pines and clean northern air when you run the RAN (Ride Around Nipissing) Tour.
It's important to note that safety is paramount when snowmobiling. Riders should familiarize themselves with local regulations, follow trail etiquette, and be aware of weather conditions. Additionally, it's recommended to obtain the appropriate permits and licenses before embarking on a snowmobiling adventure. For further information check our local powersports guide here.
With its scenic trails, abundant snowfall, and a vibrant snowmobiling community, North Bay offers an exhilarating and unforgettable snowmobiling experience for riders of all skill levels. Whether you're seeking thrilling speed, stunning winter landscapes, or the camaraderie of fellow riders, North Bay is a fantastic destination to explore the joys of snowmobiling.
North Bay Hometown Tour w Levi LaVallee
Snowmobiler TV
Ride Around Nipissing Tour
Snowmobiler TV