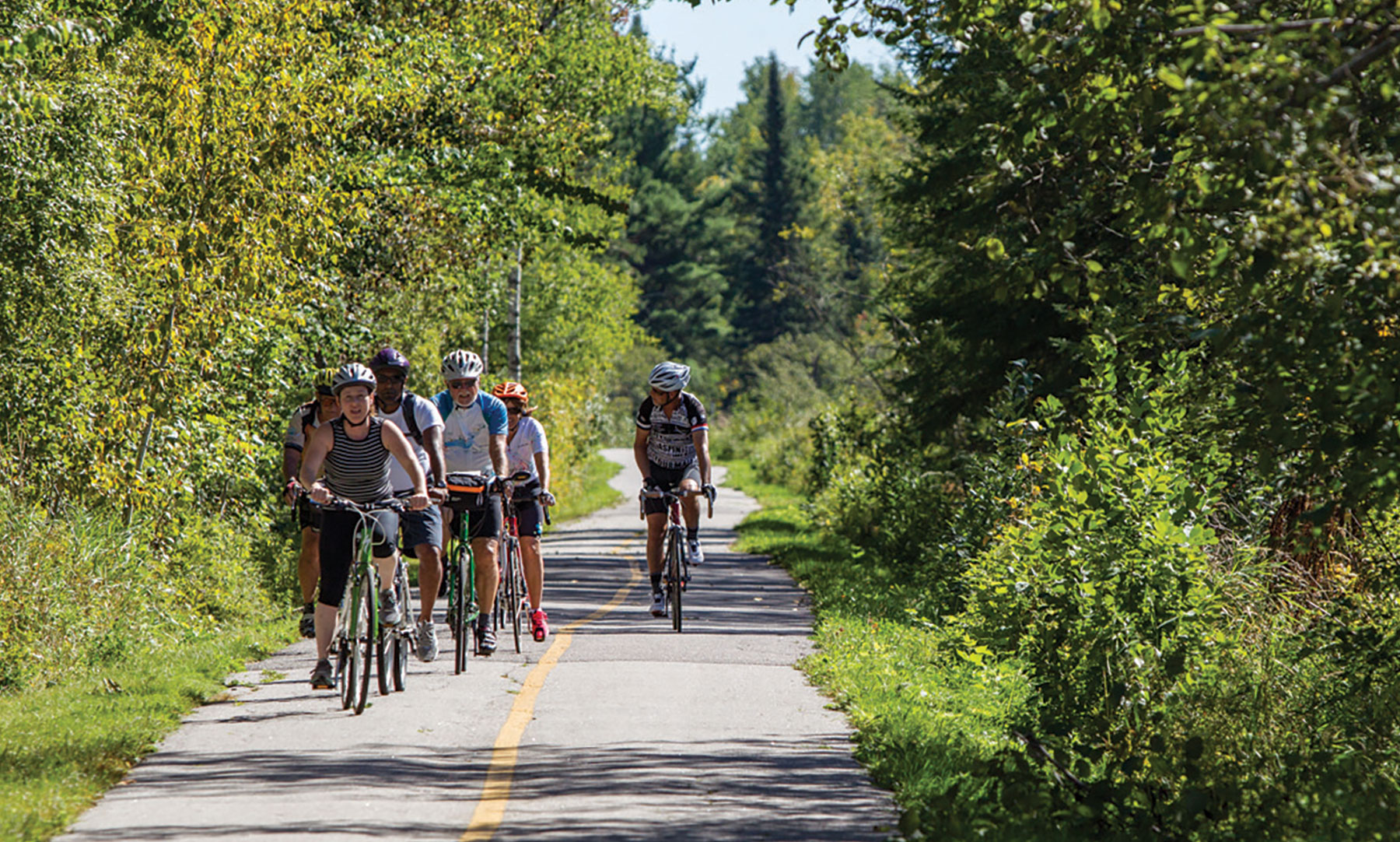 Paved pathways, smooth roads, rugged mountain bike trails and endless gravel backroads – North Bay has a cycling adventure for every rider. The whole family will love the ride along the waterfront on the Kate Pace Way, or the Kinsmen Trail through the heart of North Bay. Long-distance cyclists will feel exhilarated on the long sweeping hills and gravel grind of the Voyageur Cycling Route, or one of the self-guided cycling tours developed by Discovery Routes.
For mountain bikers, the North Bay Mountain Bike Association have created trails that flow over granite ridges and natural bedrock berms as well as a series of events and activities throughout the year for skills development and friendly competition. With so many cycling experiences in North Bay, we have top notch bike shops that can support avid riders and their needs when they are away from home.
It's no wonder why North Bay is regularly selected as a major cycling event hub and welcomes riders every year from events such as: OCA Road Cycling Championships, The Voyageur 200 Gravel Race, Angry Johnny's Mountain Bike Series and more.