Downhill Skiing + Snowboarding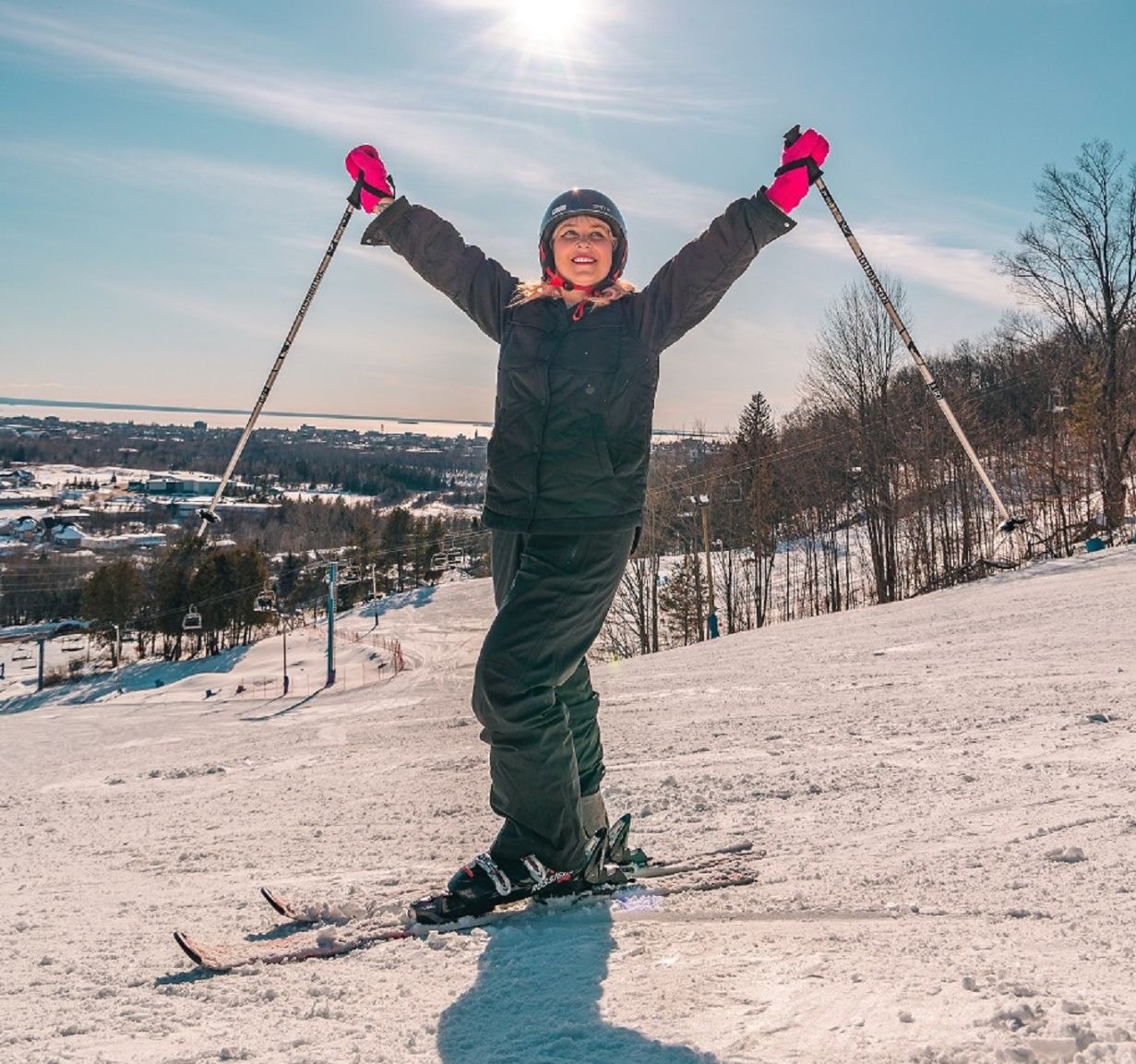 Nestled between the picturesque setting of the Laurentian Escarpment and natural treeline and trail system, many downhill skiing and snowboarding enthusiasts can not wait to hit the slopes at the Laurentian Ski Hill. The hill offers a range of trails suitable for all skill levels, making it a fantastic option for beginners and experienced alike. With a 300 foot vertical, Laurentian Ski Hill provides and enjoyable and manageable terrain for skiers and snowboarders to navigate. There is also a terrain park on site for those who enjoy freestyle riding and want to showcase their skills on jumps and rails.
Laurentian Ski Hill also has a bi-ski allowing those in a wheelchair or with limited mobility to experience the thrill of skiing. This equipment was generously donated by  Nipissing Association of Disabled Youth.
The club provides equipment rentals and ski/snowboard lessons, making this winter sport accessible to newcomers as well. Though the slopes in North Bay may not be as extensive as those found in larger mountainous regions, the convenient access and proximity to the Downtown provides an excellent day trip or weekend winter experience that is enjoyable for residents and visitors alike.