article updated: April 2023
While I love a good Top 10 list, gathering a definitive list of must-dos for the city of North Bay was definitely a challenge. For the best, most top, funnest things to do, I did what any smart traveller does: I asked the locals. 
So here is a compilation of the best 10 fun things to do in North Bay this summer, vetted by the ones who know. How many can you check off your list? 
1. Hike Duchesnay Falls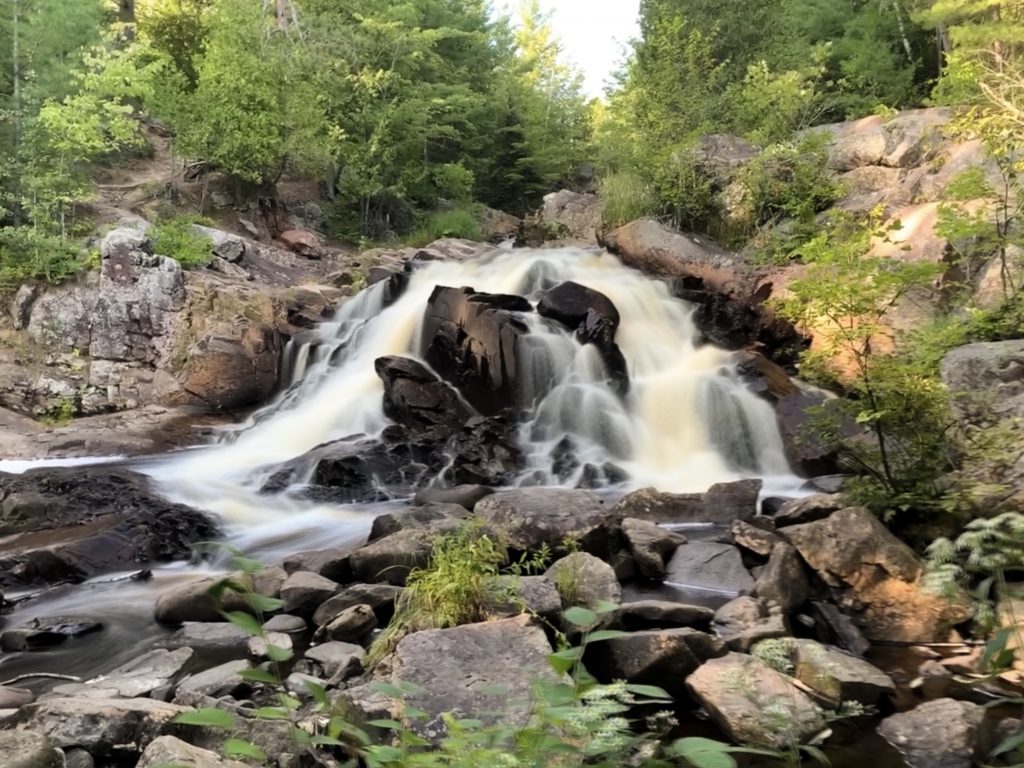 Duchesnay Falls tops the list, period. This hike around the city's famous waterfall is accessible, easy, and low-key beautiful. There's parking right off Hwy 17 or for a "Locals" access point, try the Education Centre Trails. This is my go-to for when I want a quiet hike through the forest. The North Duchesnay Summit hike is pristine and takes you to the 70m-high falls in a meandering, backwoods kind of way.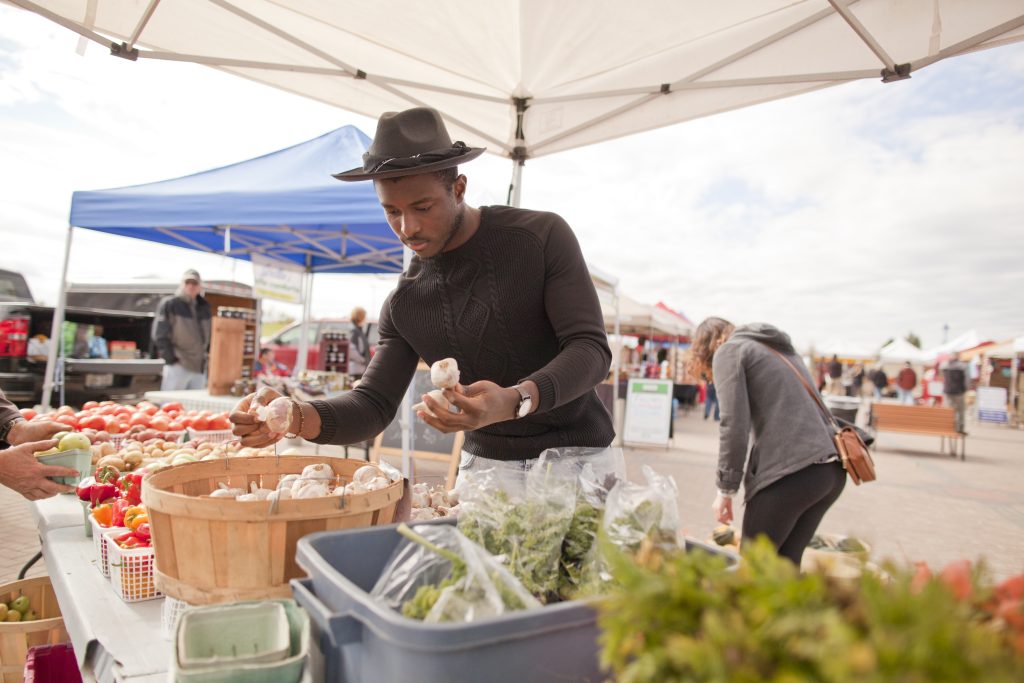 For a chill stroll, you can entertain yourself along the North Bay Waterfront where you'll enjoy beautiful sunsets, native perennial gardens, and the best views of Lake Nipissing. Basically everyone is smiling because it's so beautiful. 
The North Bay Farmer's Market is open Wednesdays and Saturdays and offers a renowned and vibrant culture of local food producers, artists, and musicians. 
If you're here on the weekends, the Heritage Railway & Carousel Company is tucked along the waterfront for an impromptu ride on an artist-carved replica of an antique carousel. It's a magical experience, with or without kiddos.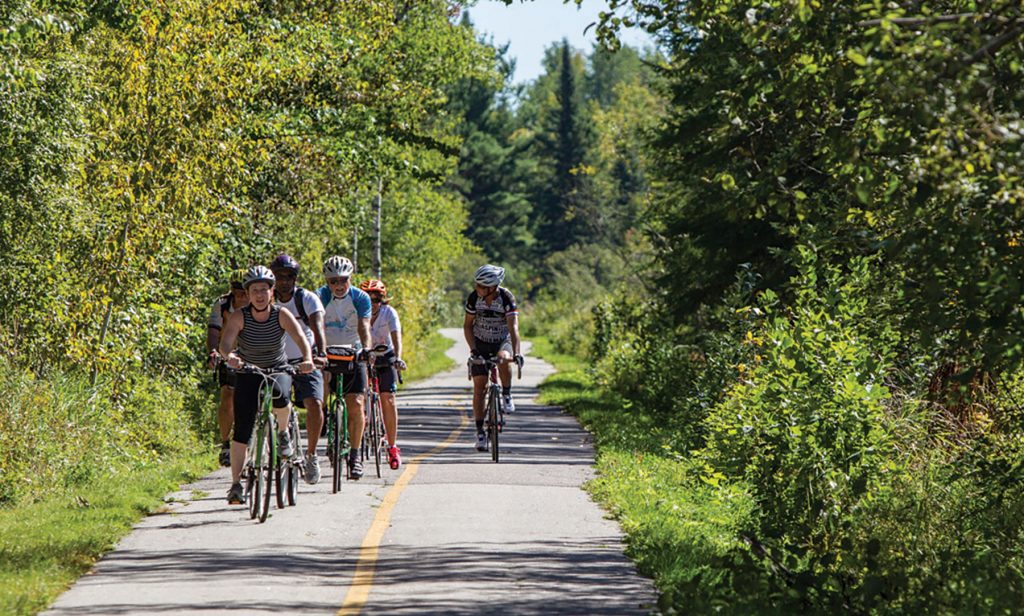 The cycling in North Bay is next level, whether you're commuting, casually riding, or bombing down the single tracks. Probably the most well-known is Kate Pace Way, a 12 km multi-use trail that starts at the waterfront and winds its way to the historic town of Callandar. Didn't bring a bike? No problem: Rent one at Boathouse Rentals conveniently located on the waterfront. 
Swimming at The Cove on Trout Lake makes you officially a local, since this out of the way spot feels almost an afterthought to vast Lake Nippising—which is bonkers because who doesn't love a quieter beach? Having said that, Kinsmen Beach on Lake Nipissing boasts opportunities for solitary morning swims and ample room to spread out. 
5. Enjoy arts & culture downtown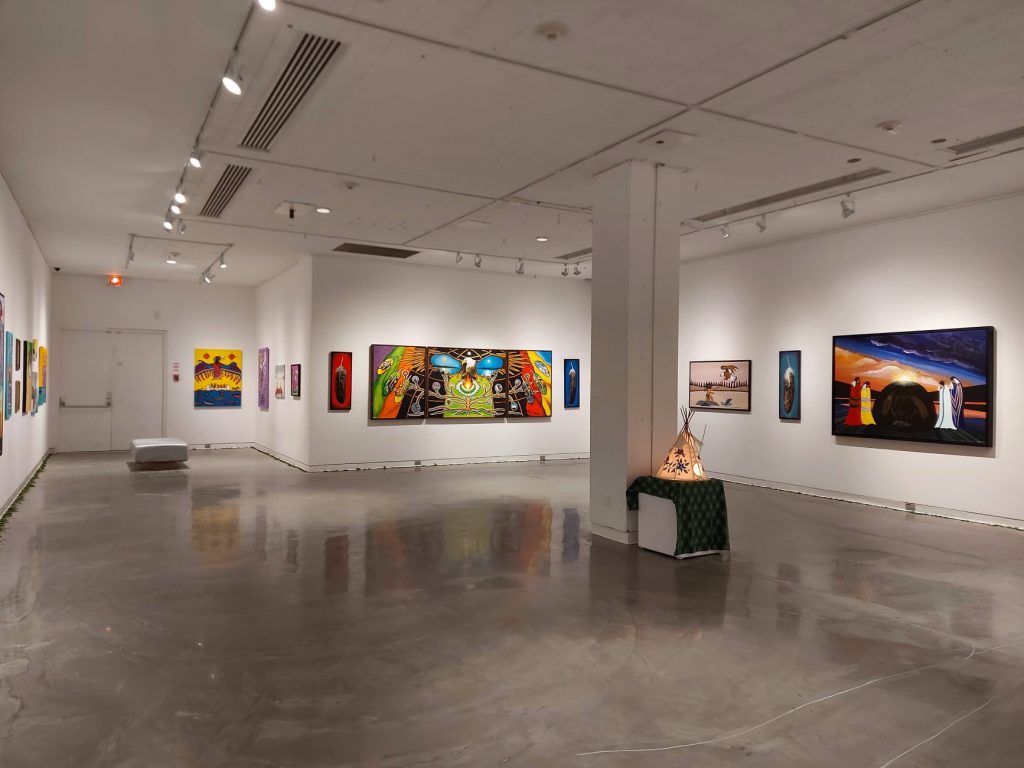 Photo credit WKP Kennedy Gallery Facebook
While North Bay is known for its natural beauty, it's also full of museums, galleries, and street art to discover. The North Bay Museum is a solid first stop before exploring the culture-packed downtown. Of course, adjacent to the North Bay museum is the iconic Dionne Quintuplets Museum, a must-do for first time visitors.  The WKP Kennedy Gallery showcases exciting and bold works from exhibitors both local and national. 
6. Shop local boutiques 
Update your look? You've got a tattoo now, so if you're downtown, Main Street is where it's at. The highlights for shopping are The Farm, a well-curated fashion, art, and retail market with designers like Eve Gravel and Beach, Please. The Annex and its brother-company Cheapskates offer on-trend fashion like Levis and Obey. 
7. Enjoy cocktails and local craft brews

All this running around. Did you know North Bay has two local, independent brewers? Gateway City Brewery offers a versatile menu of beer and their labels are super rad. Parked outside is the unbelievable Miso and Shiso Plant Based Fusion Food Truck. What pairs better than an Over the Falls New Zealand Pilsner and their Nobe Burger on the patio? 
Not to be outdone, New Ontario Brewing offers taster packs and fun, seasonal brews like their "Life is Purple" Plum Sour. Get a bunch from both and host your own tasting party or visit the Taphouse and newly renovated patio to enjoy some sun and suds—open 7 days a week.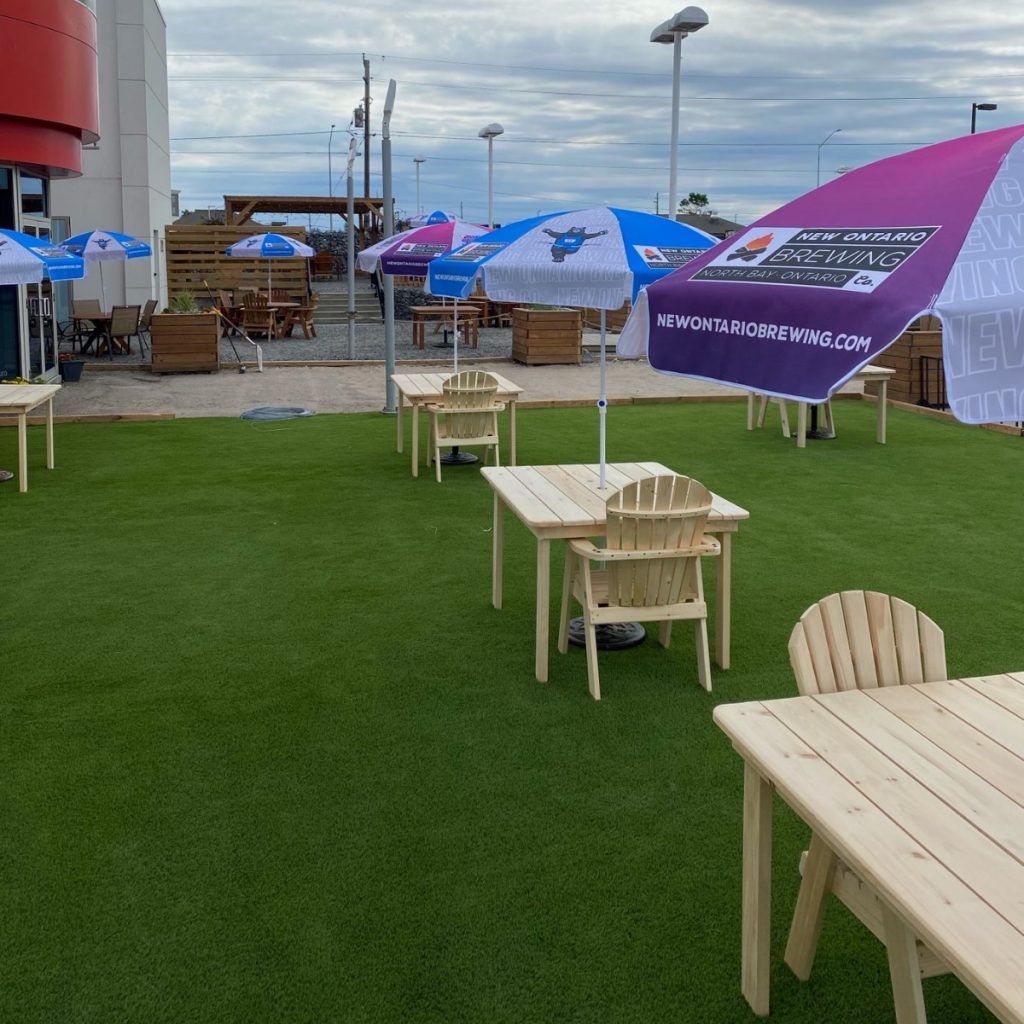 Photo credit New Ontario Brewing Company Facebook
8. Check out the live music scene
Raven & Republic, "the People's Bar" is the venue for exciting music, an adventurous menu, and absolutely bomb cocktails. The century home/restobar is smack in the middle of a downtown neighbourhood, making it a no-brainer for locals and visitors alike. Great patio, nice twinkle lights, good people. A solid choice. 
If you're a true foodie, check out a few local hot spots including the Opera Bakery for their delicious soups, wraps and deserts, the amazing micro baker The Culture Club offering fresh bread, cookies and there small selection of mini local groceries and our latest addition is The Block Public House serving you up excellent hand-crafted cocktails and delicious farm-to-table entrees.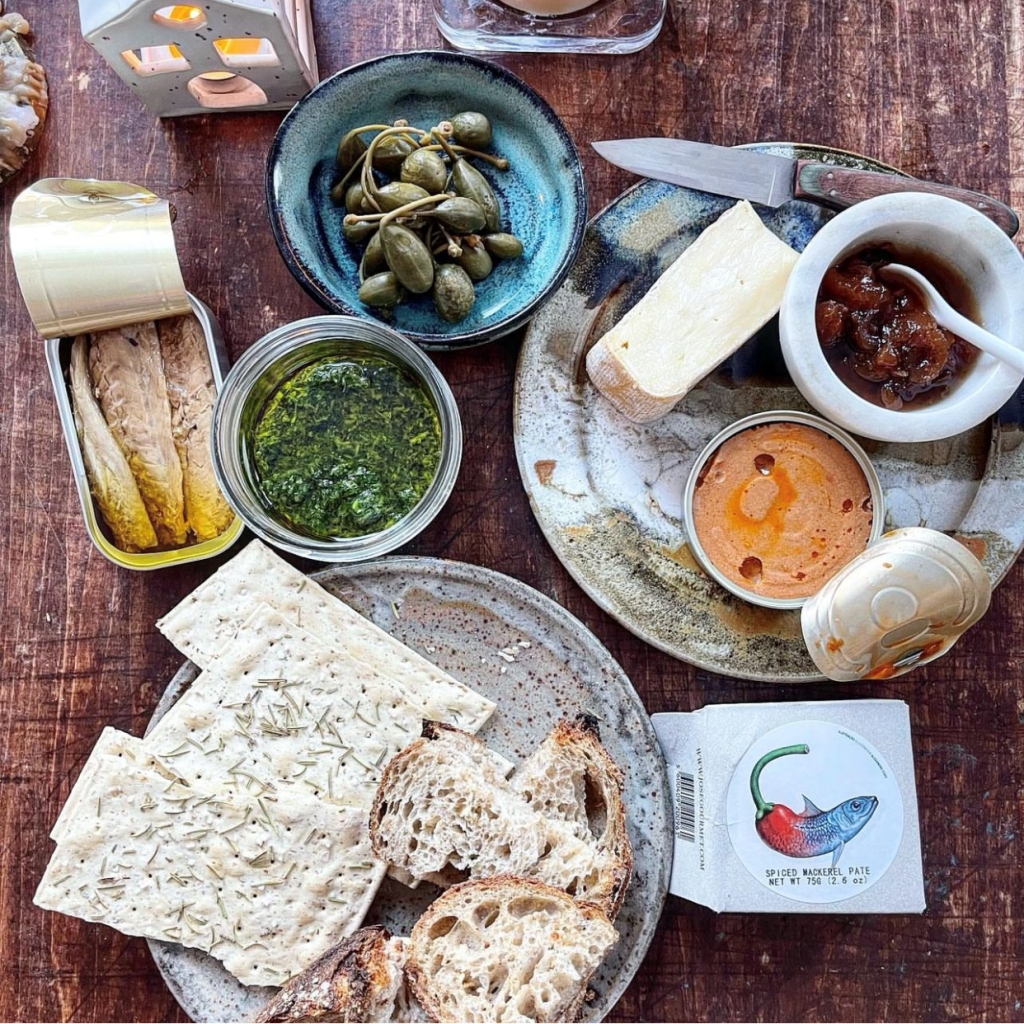 Photo credit The Culture Club Instagram
North Bay has loads more amazing diners to check out. And if you're looking to do some patio hopping this summer, here are all the great places to dine outdoors in North Bay.
10. SWIM…with the shadflies
That's what I said. Swimming with the shadflies is basically a rite of passage for newcomers. Have you ever been "Screeched In" in Newfoundland? This is basically the same, except you're wading bravely through the corpses of the most important insect to the health of our lake's ecosystem. They're everywhere in June. Unavoidable. So if we can't boldly embrace them as a way of life up here then what are we even doing? So go ahead and jump in: then afterwards, head back to The Farm to buy your very own enamel Shad Fly pin. It's like the ol' wink and gun, the secret handshake, the two finger wave on a dirt road. You're basically one of us now.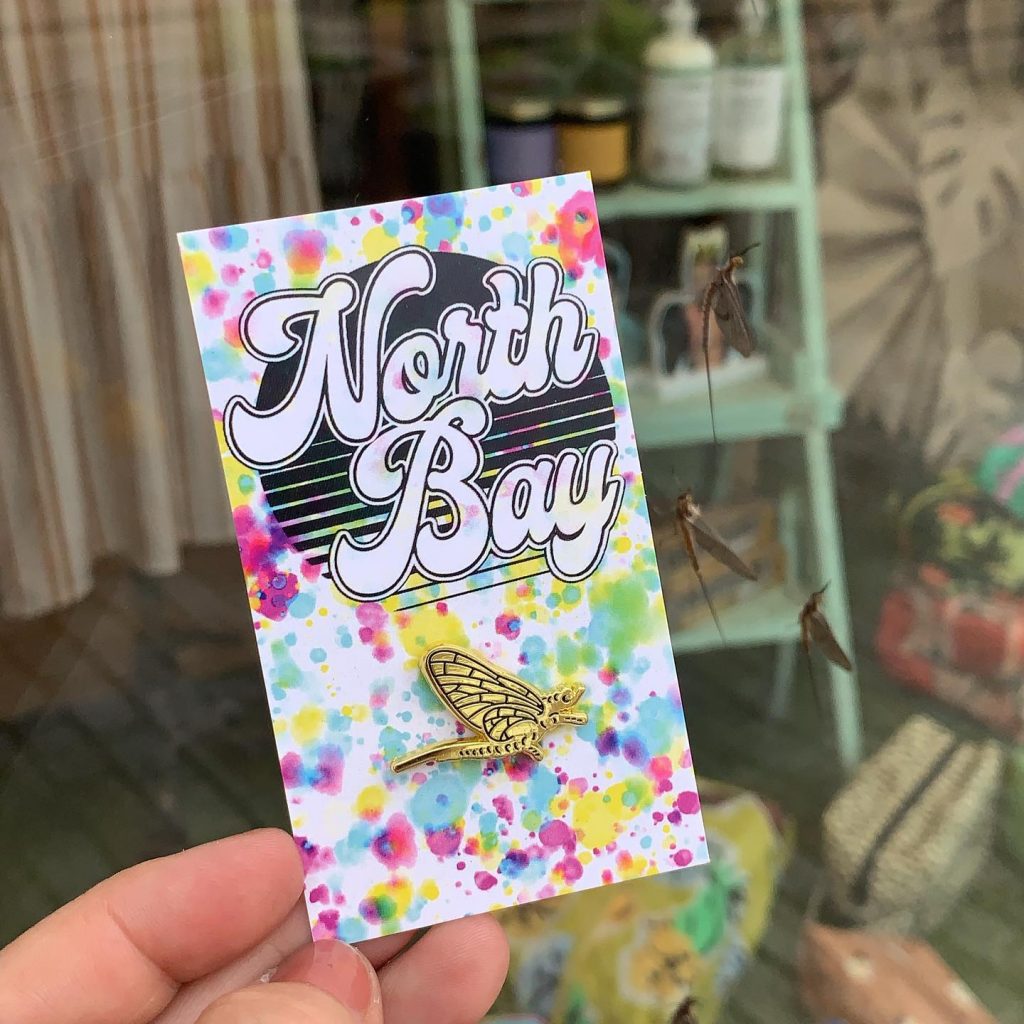 Photo credit The Farm Facebook
See you in North Bay this summer!