From a quick to-go cup to sit and linger spots, here are the best places to get your buzz on. 
Whether you prefer a classic drip coffee or an artful espresso-based drink, North Bay has you covered when a craving strikes for the perfect cup. From hole-in-the-wall local favourites to cafes that roast their beans on-site, these are the essential North Bay coffee shops to sip and snack your way through.  
        1. Twiggs Coffee Roasters: The much loved local chain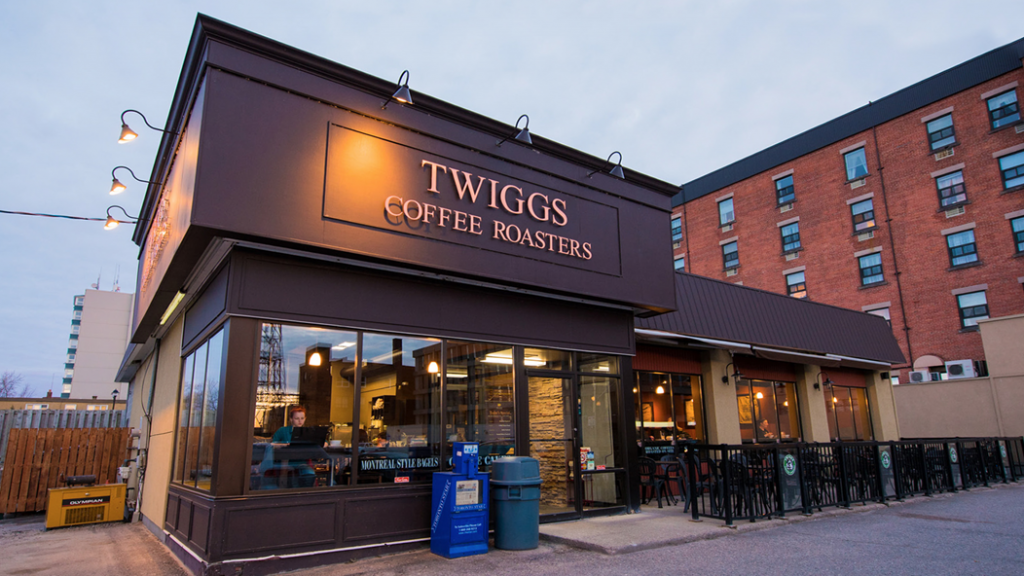 Founder Jennifer Twigg launched Twiggs Coffee Roasters in 1995. After being introduced to the exceptional coffee produced at some of Vancouver's small-batch roasteries, Twigg was inspired to create a similar concept in North Bay. Almost two decades later, Twiggs Coffee Roasters now has six locations in northern Ontario, including three in North Bay. The brand has gained a loyal following for its coffee, which is roasted in-house daily. In addition to high-quality coffee, Twiggs offers an excellent selection of soups, salads, deli-style sandwiches, pizzas, desserts, breakfast and baked goods, along with a juice bar featuring freshly-squeezed juices and real fruit smoothies.  
        2. Pine Hill Coffee Shop: For a quick caffeine fix with friendly service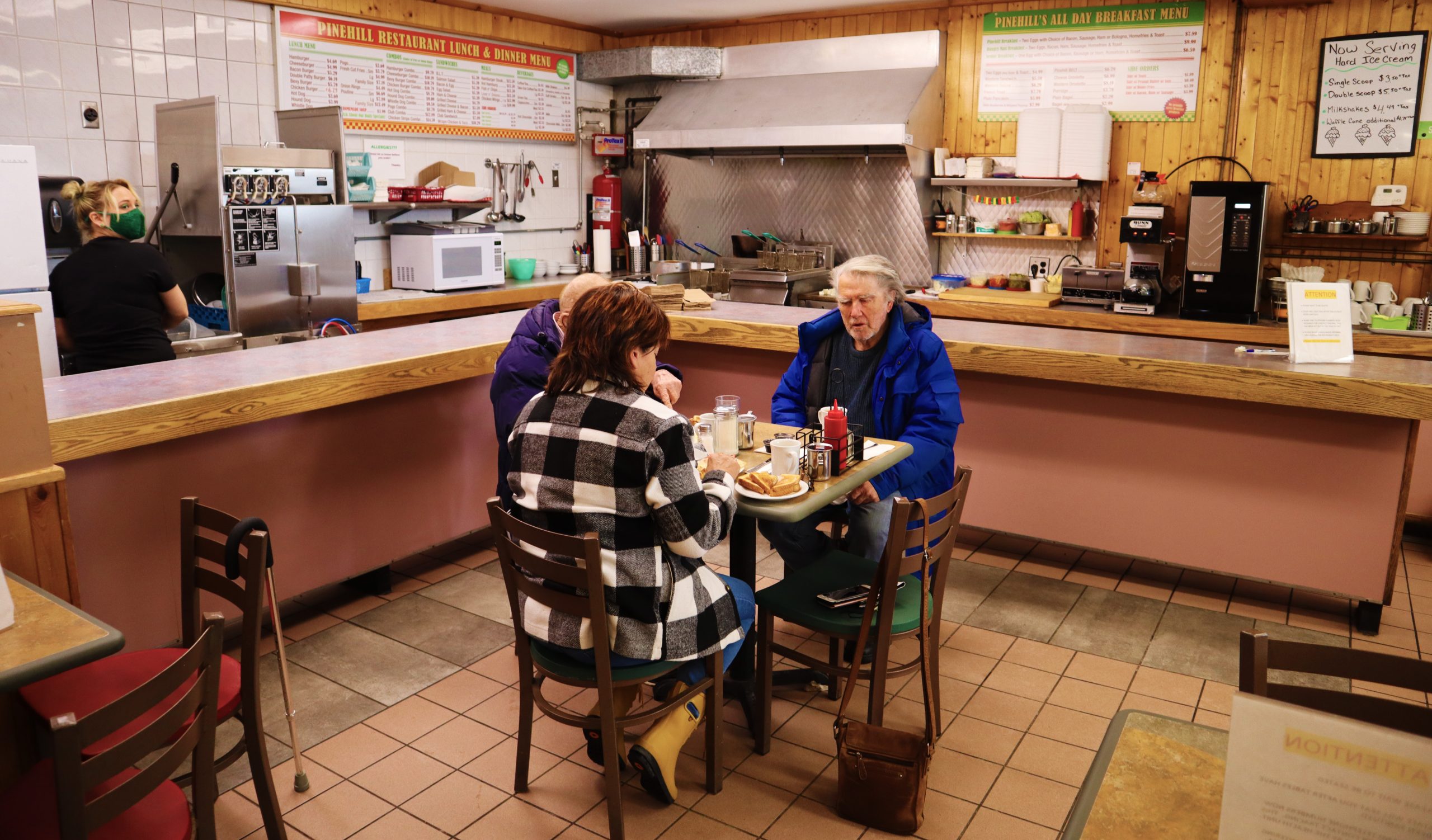 Pine Hill Coffee Shop is a local favourite spot that doubles as both a cafe and a convenience store. In addition to hot drinks like coffee, tea, and hot chocolate, this unassuming neighbourhood joint offers homestyle fare for breakfast and lunch, such as burgers and sandwiches. Pine Hill Coffee Shop quickly turns first-time visitors into regulars thanks to its fast, friendly service and affordable prices.  
        3. Opera Bakery Cafe: A great Artisinal Lunch & Dessert spot in historic digs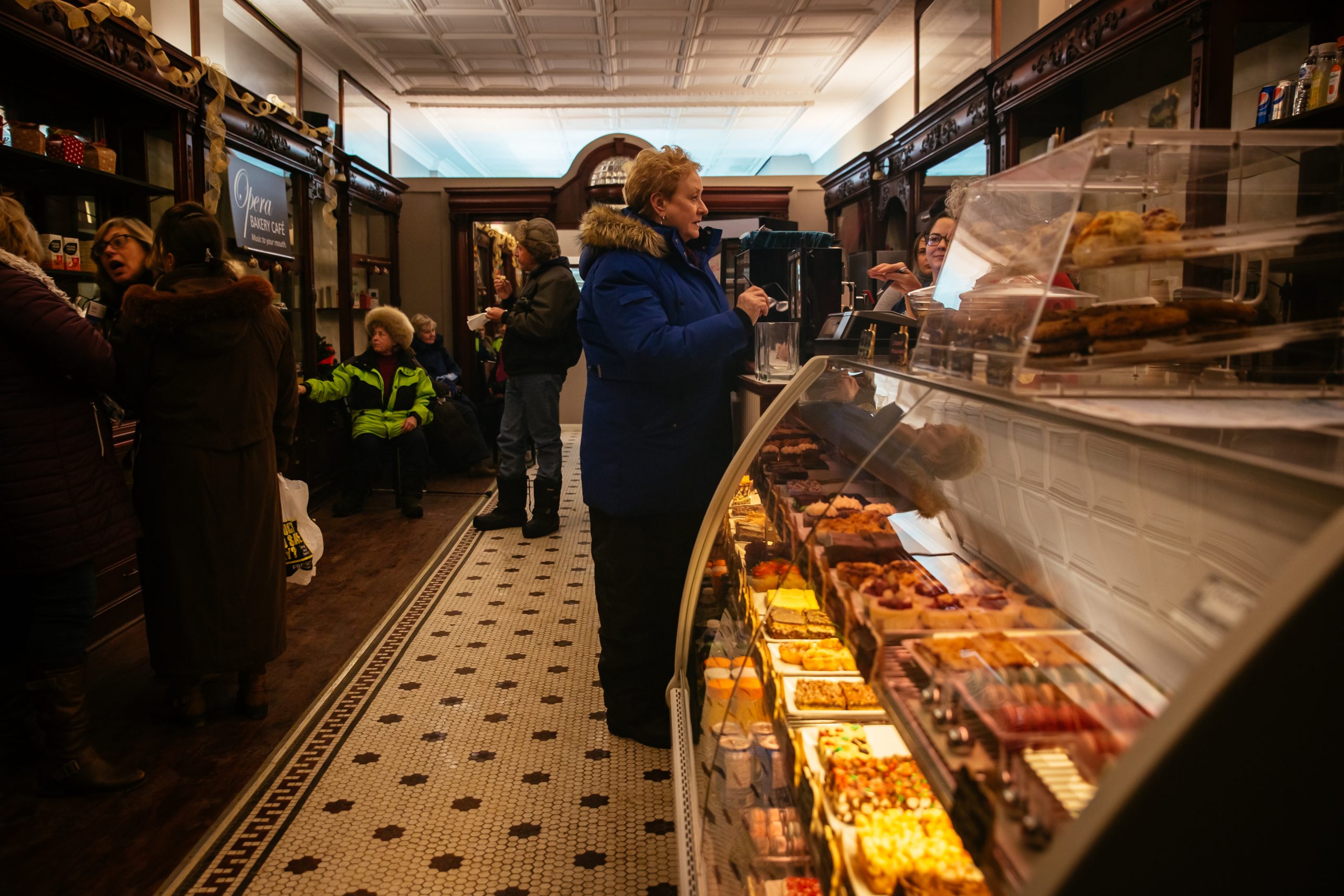 Photo Credit: Vanessa Tignanelli
Defined by its timeless interior architecture, Opera Bakery Cafe is a charming spot for grabbing a quick morning coffee or enjoying a relaxed lunch. Set in a former watchmaker's shop, this locally-owned cafe features scratch-made baked goods; daily soups in flavours ranging from Thai coconut to yellow-split pea; and sandwiches served on housemade bread, including a gluten-free bread that's widely praised as being among the city's best. Opera Bakery Cafe also offers made-to-order cakes for special occasions, including a popular Triple Chocolate cake, which features chocolate buttercream and chocolate ganache.  
      4. The Urban Cafe: For creative types looking to sit and linger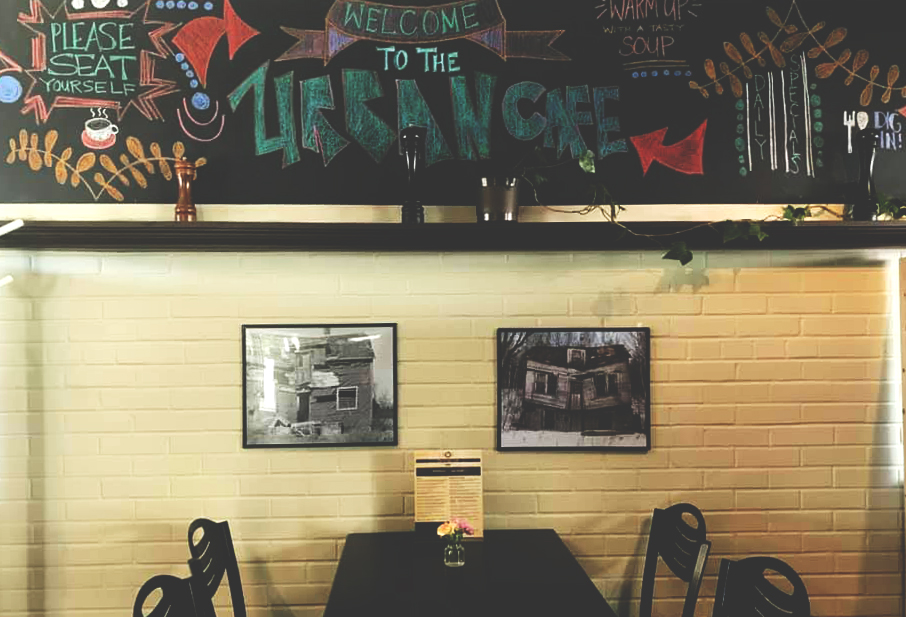 Photo: @theurbancafe_northbay Instagram
This humble coffee shop located in downtown North Bay aims to cater to customers seeking an on-the-go pick-me-up as well as those looking to savour their morning coffee at a more leisurely pace. The Urban Cafe's unfussy interior features cheerful chalkboard signs and painted brick walls decorated with artwork. Opt for the soup of the day or filling lunch items like the chicken kiev panini or the honey mustard roast beef wrap. The Urban Cafe also offers sweet treats like brownies for dessert, and frozen soups to enjoy at home. 
      5. Home Style Cafe: For coffee lovers looking to give back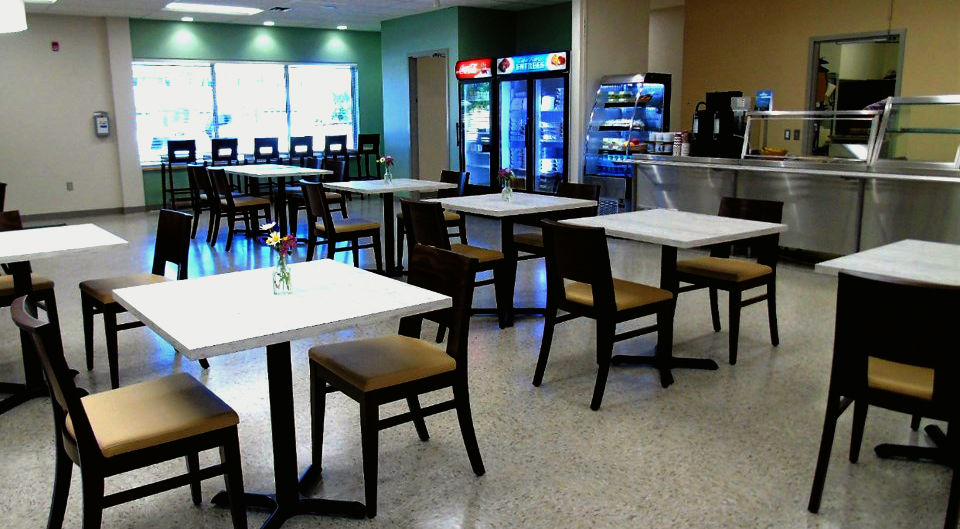 Operated by Community Living North Bay, a non-profit dedicated to services for people with intellectual disabilities and their families, Home Style Cafe offers a cup of joe that you can feel good about ordering. The cafe is dedicated to using local ingredients and eco-friendly practices wherever possible, and all of its proceeds go directly towards supporting community programs and services. Home Style Cafe offers coffee courtesy of Reunion Coffee Roasters, as well as hearty breakfast and lunch options spanning from breakfast platters with bacon and eggs to sandwiches and wraps.