Enjoy a Summer of Play in North Bay!
Whether it's the sparkle on the water, the warm sun shining from the bluest skies you've ever seen, or even the call of the forest – you're going to love all the things to do in North Bay in the summer.
We may be known for our "north" – and for many that means winter – but the moment you arrive in our community, you'll see why North Bay is your gateway to cycling, canoeing and kayaking, boating, hiking, golfing – and so much more. There's a reason we're one of the best places to go in Ontario.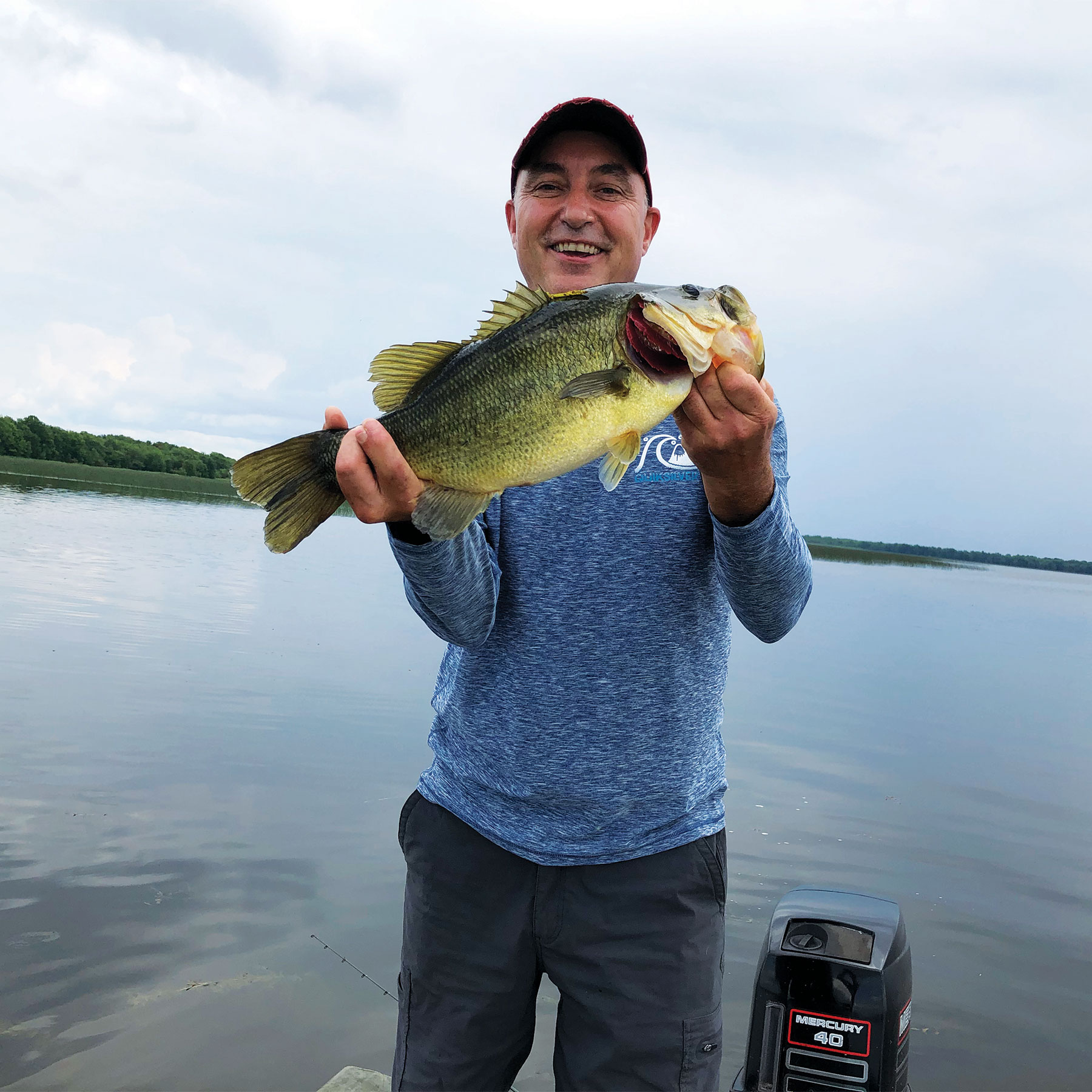 Looking for the Best Fishing in Ontario?
If you're an angler, then it won't take much to convince you that if you love fishing Canada, you'll adore fishing North Bay. How about one of the province's largest lakes? North Bay boasts a world-class freshwater fishery – and that's the 44 different species kind of world-class – and a chance to explore as many lakes as you like.
Whether you choose the wide open spaces of Lake Nipissing, or follow her waters to the mouth of the French River – filled with inlets and bays, and some mighty big fish. Or head to Trout Lake for a quieter experience – fewer people means more fish, and up here, that's really saying something. So grab your fishing license and get ready for excellent fishing – North Bay fishing, that is!
Discover Boating Fun in North Bay – Today!
Lost without the water beneath you and feel stuck in dry dock for much too long? Then the waters of North Bay, Ontario are here for you! Our lakes will have you on an even keel in no time.
That's because you can find some of the best boating in Ontario in North Bay, be it a speedy cruise; or the whole nine yards in a sailboat, you'll find the boating fun you're looking for. That could begin with a launch at the many free public launches, or the city run launch at the North Bay Marina; you could even check out the Blue Sky Sailing Club; and have the opportunity to rent a boat, get lessons, or even enjoy the company of other like-minded friends you just haven't met yet.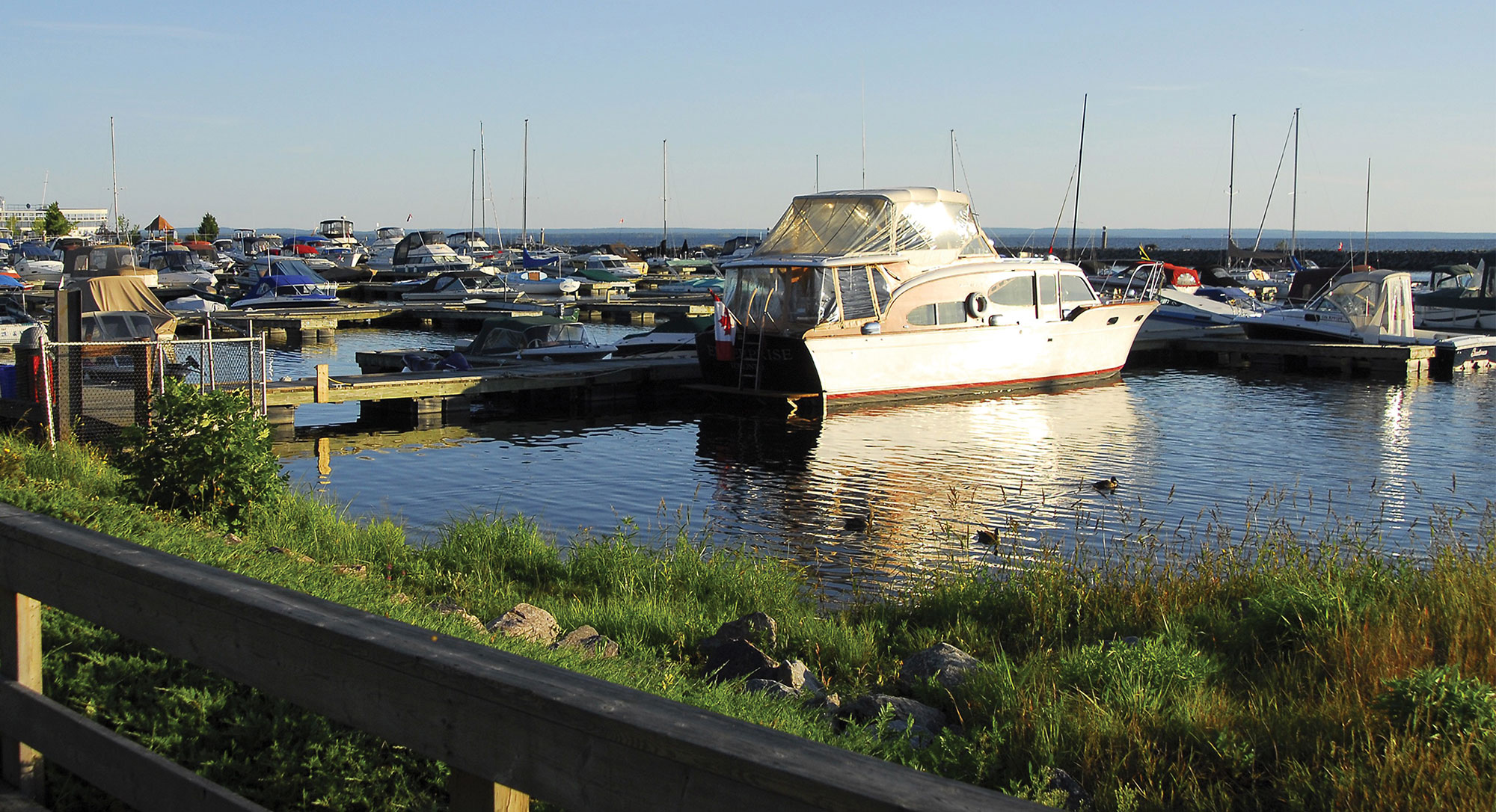 City of North Bay
Of course, if you'd love a tour on the water – but you'd rather see the scenery than stare at the gauge cluster – enjoy a spectacular cruise on the famous Chief Commanda II. Easy access to its launch downtown, and a spectacular tour of the lake and all its beauty, it's a wonderful way to spend your day on the water.
Love Touring?
From Motorcycle to RV, Go North Bay!
There's a reason road trips are a part of the Canadian identity. It's not just the desire to travel, to see new things; it's the call of the open road – begging you to explore, discover, and create new memories. If you love touring, we have what you're looking for in North Bay, Ontario – for a day, a weekend, or as long as you can manage
Lake Temiskaming Circle Tour – 'Deep Water' and the Wind in Your Hair.
One of the great places to explore in Ontario, North Bay and area gives you the freedom to go where you never have before – and find everything you need when you get there.
The Lake Temiskaming Circle Tour is a unique loop around Lake Temiskaming – Algonquin for 'Deep Water' – that is touted as offering you "One lake, two provinces, and three cultures." You'll love the views of lakes, marshes and old-growth forests, – some white pines there are as old as 300 years, – as well as the rich history and culture of the area. The tour takes one to two days depending on your stops, and offers you restaurants, cultural exhibits, motels and camping opportunities, as well as the thrill of the open road, and even a slight detour into the jewel that is Algonquin Park. 
Or you can enjoy a trip around the heart of North Bay, Ontario with the Lake Nipissing Circle Tour, and enjoy the comfort of staying close to the city while enjoying your ride, and the unmatched scenery. And if the adventurer in you makes the decisions, try heading to the high north's Great Legends Circle Tour.


 Destination Ontario
The Motorcycle Tour You've Always Dreamed of Riding –Lake Temiskaming!
There is no better way to explore the Lake Temiskaming Circle Tour than on a motorcycle. Whether you ride a custom or a barn-find, want to ride with a club or simply feel the solitude of the road, then this is the tour for you. It will take you through hidden gems and must see places in Ontario, while offering you the low-traffic highways and open spaces you bought the bike to explore. 
Bring all the Comforts of Home – in your RV or Travel Trailer.
Of course, if you prefer your ride to have all the comforts of home – in fact, it actually is a home – then you too will love touring the North Bay Area and especially the Lake Temiskaming Circle Tour by RV. No setting up a tent for camping, or staying in hotels; you stop when you want to, sleep as long as you like, and spend as much time as possible on the open road.  Fifth wheel, motorhome, campervan or deluxe accommodations that just happen to have wheels, you'll love riding in style around Lake Temiskaming.

 Destination Ontario
Love Touring – But Want for Rugged Terrain Instead of Open Road?
What if, instead of the open road, you want miles of trail? Whether you are planning on ATVing for the whole day, or just feel like heading out for a rip, places like the Wasi Lake Trails – just 40 mins from North Bay on the edge of the famous Algonquin Park – or Mattawa's 300 kilometres of options at Voyageur Multi-Use Trails – North Bay and area will offer you the ride of your life. Welcome to some of the best ATVing in Ontario.
From Hammerhead to Touring –
The Best in Cycling Canada.
Maybe you're looking for the ride the local's love – that would be Kate Pace Way, clocking in at 45 kilometres with ride extensions along the Voyageur Cycling Route adding 30-50 kilometres. Or maybe you want to log kilometres on a challenging gradient? North Bay's 70-metre escarpment can help with that, and even offers the North Bay Training Route, a variety of climbs and descents winding along North Bay's escarpment and named for those training for North Bay's annual triathlon. 
What about a cycling route showing you the unique history of the area while offering you some of the best cycling in Ontario?
Grab your cycling gear because North Bay has you covered there too with the Voyageur Cycling Route. From end-to-end the route spans 645 kilometres across Northeastern Ontario and will eventually connect to Ottawa. 
Why Stick to 'Golf Courses Near Me,'
you can golf in the Near North!
Regardless if you're more likely to birdie or bogey, you love a long walk or freewheeling in your golf cart, you can enjoy a great golf experience here. High quality grounds and spectacular service make your golf trip complete, and the same in North Bay accommodations as well as places to visit and eat make North Bay attractions like our five golf courses and clubs all the better. Regardless if you want to play 9 or 18, seems like the sweet spot isn't on your ball: it's in North Bay, Ontario!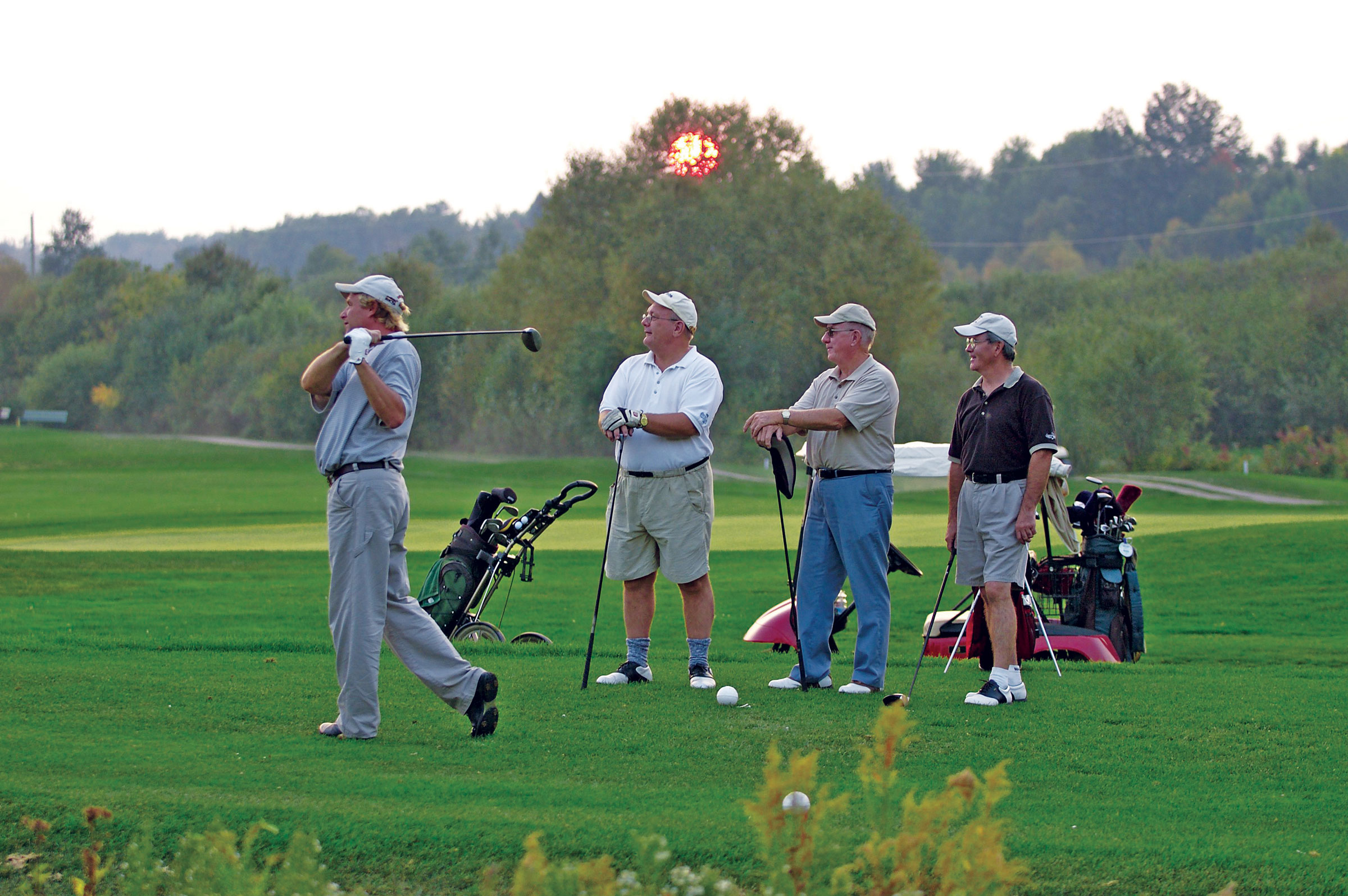 City of North Bay
HikinG Trails
Want the Best Hiking in Ontario?
Then you want Trails in North Bay.
There isn't a place in North Bay that isn't perfect for hiking. Living in the north is about keeping it natural – and North Bay is your gateway to trails that wind through woods, marshes, shorelines and even history that mixes culture and geography.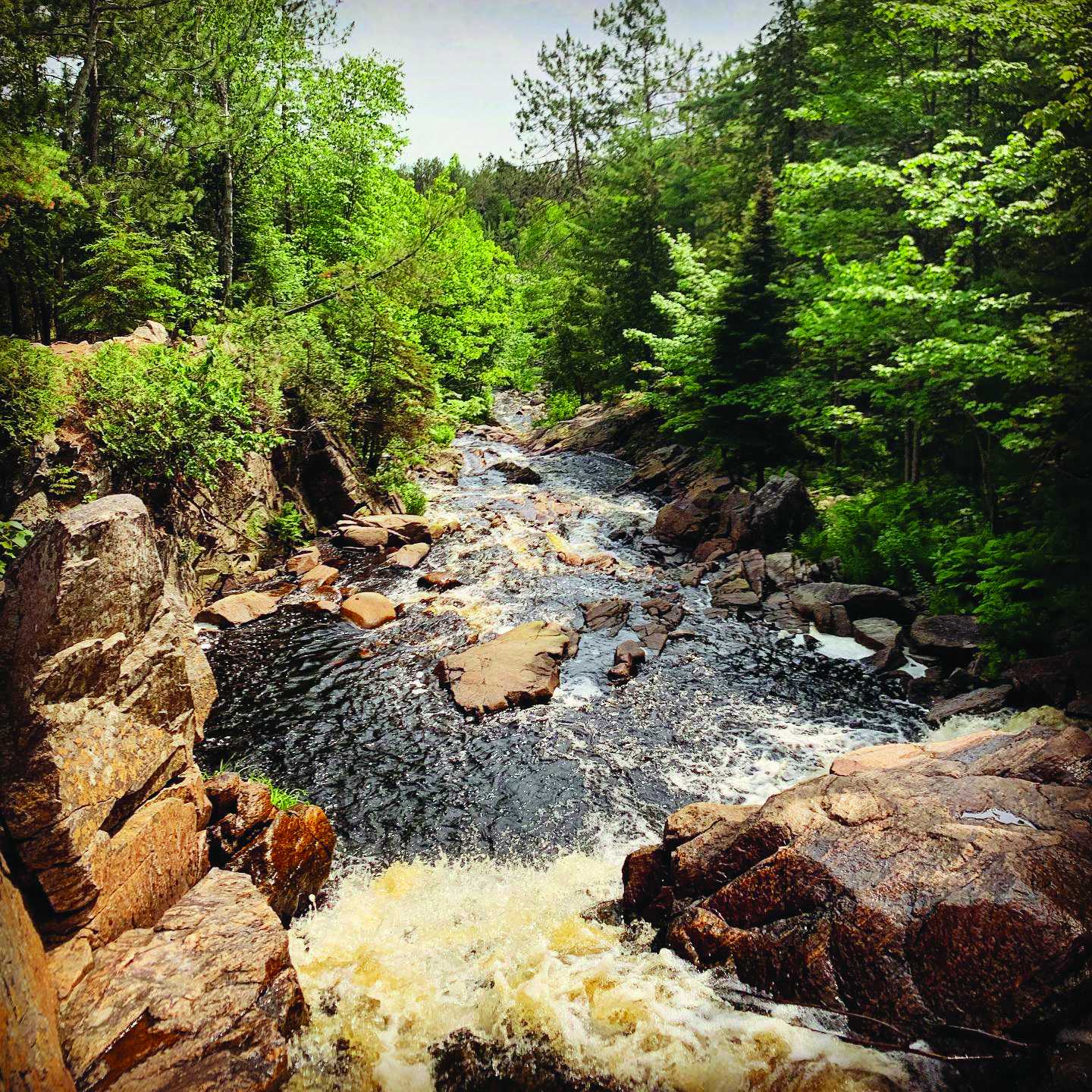 @freecouch

 @emiliesagle
Find the best hiking trails in Ontario, filled with rugged exploration like the Black Forest Trails, the Laurentian Escarpment, the North Bay-Mattawa Conservation areas or the Otter Lake Trail – undisturbed and naturally north. Even if your list of hiking essentials includes craft beer and great food at the end – North Bay has it all for you. 
If Your Hands Feel Empty Without a Paddle – Fill Them in North Bay!
Love to put a boat on the water, but prefer one that's self-propelled? Hoping to quietly slip though the waves and kiss the shorelines looking for wildlife? North Bay has the paddle adventure you've been hoping for!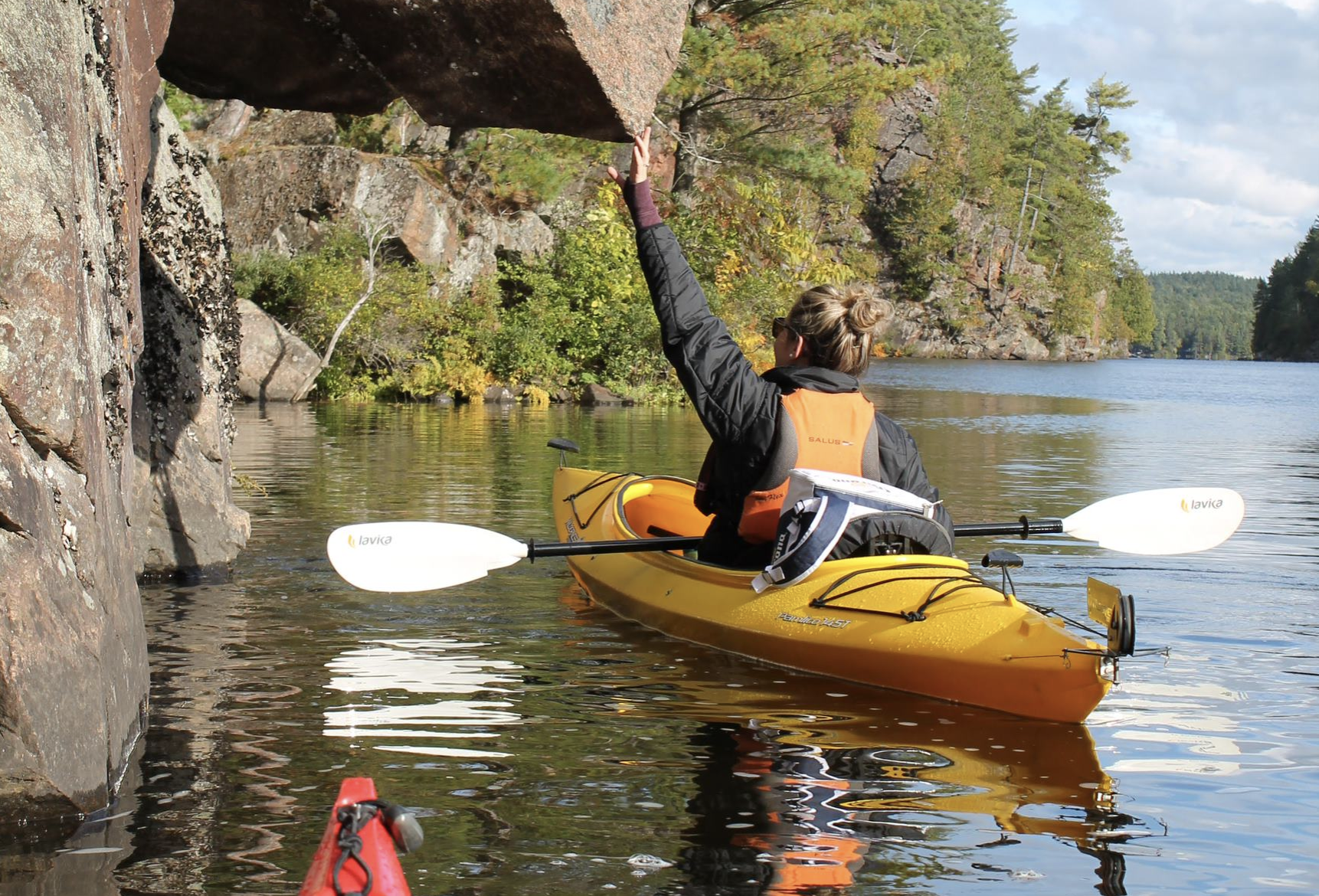 Talon Gorge, Mattawa River

Shockwaves
For the love of canoeing in Ontario or kayaking its shores – even if you love your Stand Up Paddle Board – the waters and waves of North Bay will have you back every chance you can get. If you love to chart your own course, you can explore: La Vase Portages, the connection of Trout Lake and Lake Nipissing; try out the 1 to 4 day trips on the Mattawa River; or even just paddle your way around all of the beautiful lakes here in the Gateway to the North. Of course, if you love to explore the best kept secrets and want someone with local knowledge along for the ride you can enjoy fully outfitted and guided day trips offered by Shockwave Paddle Adventures, and finish your day with a meal or a brew – all a part of their package.
There are so many things to do in North Bay – it is surely your gateway to summer fun!
Have a special pair of Bird Watching Binoculars? You'll love North Bay too!
Without even mentioning the feathered friends that are a fixture in just about every area of North Bay, Ontario – in the true north, nature is never far away – birdwatching fans and nature-lovers alike will adore a trip to Laurier Woods Conservation Area. If you want to show your children what northern wildlife looks like, or see for the first time some species that only call this area home, Laurier Woods offers you 340 acres of wetlands, marshes, forests,, shorelines and 33 different species of birds. And that's just the birds that call this area home – during fall and spring migration, a spectacular array of bird species arrive. Get your list ready, it's about to be filled in North Bay – the capital of birdwatching Ontario.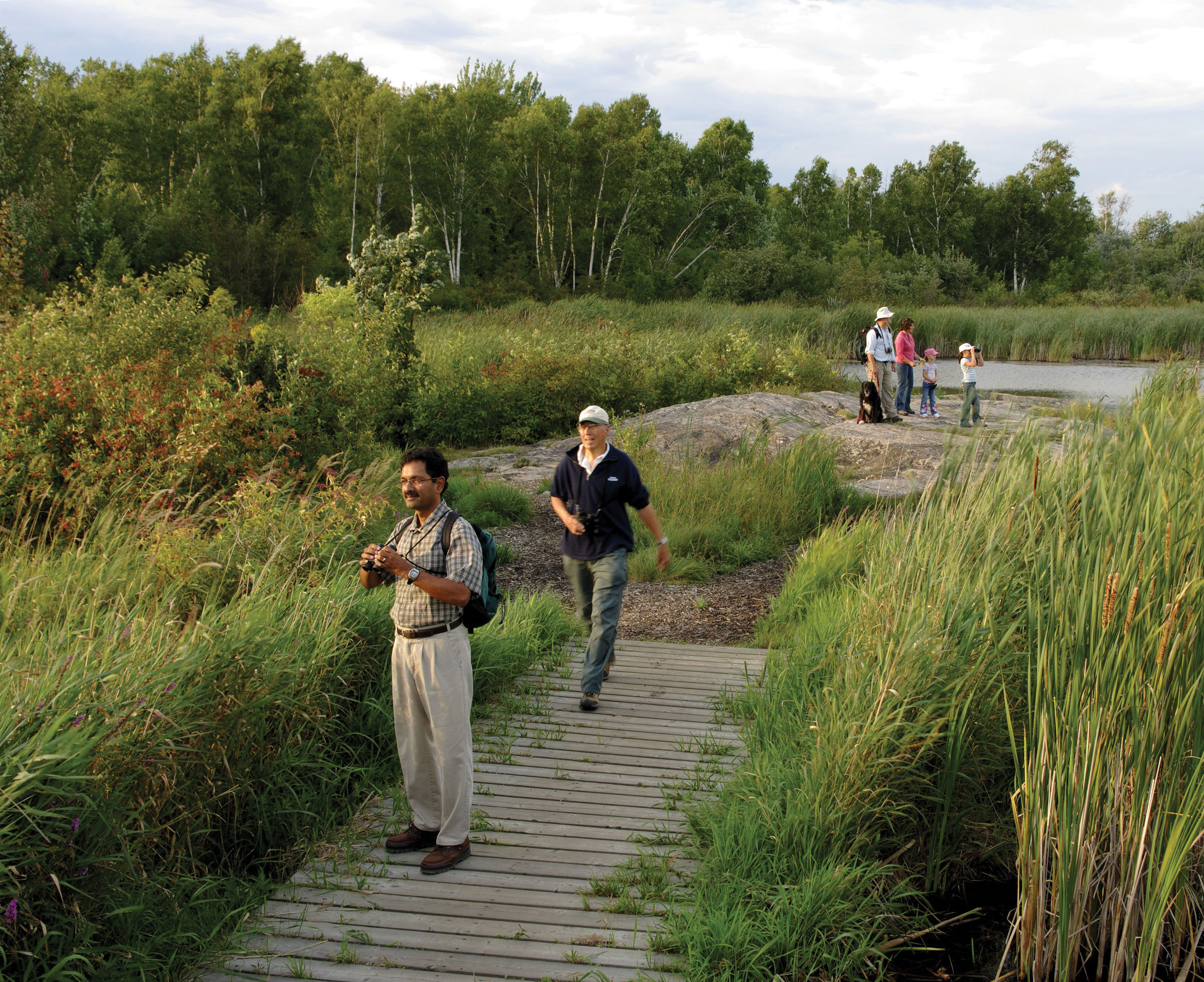 City of North Bay