Where to Stay in North Bay
When you've enjoyed all your North Bay activities, you'll be glad to know that North Bay is also your gateway to a great night sleep! However you plan to spend the night – in a luxurious suite or simply a place to rest your head before getting out and enjoying all the North Bay attractions – you'll find them here. It's never been easier to find great accommodations in one of the best places to visit in Ontario, and rest well after fun-filled days of Northern splendor. 
You're going to love your visit to North Bay – where truly northern experiences are closer than you think.
North Bay Hotels and Residences
A space so beautiful you'll never want to leave it – the beauty of North Bay, paired with the finest rooms and suites. North Bay hotels – or their alternative, a stay at Residence Conference Centres –  offer you the chance to enjoy a little luxury with your trip, while still giving you access to a natural wilderness adventure, the fabulous shopping, gourmet food and drink, or a cruise of Lake Nipissing on the Chief Commanda II.
If you want to book a traditional room, you'll find an excellent and fully-serviced space perfect for your needs at North Bay hotels. If you have a

larger group and are looking for suites with two bedrooms or four bedrooms, then the Canadore College Residences are for you – and with the addition of their kitchenettes, you can find a great deal of freedom in your trip, especially for families.  There is so much to explore in North Bay, and so many ways to enjoy it – it truly is filled with some of the best tourist attractions in Ontario – you'll be glad for a comfortable bed, a great night sleep, and a chance to experience it all over again.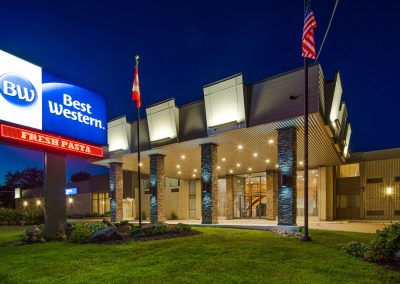 Located directly across from Lake Nipissing, the Best Western North Bay Hotel & Conference Centre…
MORE
ADD
Part of what makes life great in North Bay, Ontario, is that so many of the things to do here are affordable – whether you need them to be or not.  So if you are looking for the opportunity to enjoy a champagne vacation on a beer budget, then not only will you love the authentic outdoor experiences like skating and hiking that only the North can 
bring, but the high quality motels in North Bay will have you rested and ready for the next day of fun. A great spot to sleep the night, and even better with access to your vehicle – perfect for keeping the kid's stuff tucked away – your accommodation at a North Bay motel could be the perfect cap off to every one of your wonderful North Bay days.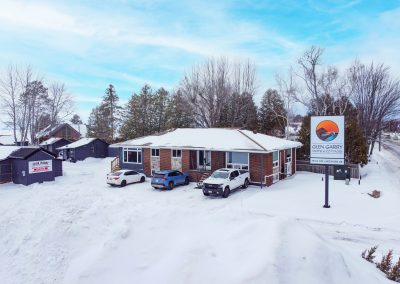 Glen Garry Motel and Cottages is a family friendly resort on the shores of Lake…
MORE
ADD
North Bay is known for its outdoors – the type of natural and authentic scenery, lakes and woodlands you just don't find unless you pass through The Gateway. But don't let that fool you, North Bay is the most accessible North you'll find, and with a stay in one of the beautiful cottages here, you'll enjoy the best parts of the outdoor spaces, with a comfortable and quiet retreat. In fact, you may never have to leave the cottage to enjoy the amazing angling – both summer and ice fishing – boating, swimming, or even skating across the surface to feel the wind in your hair.
You love the ability to spend your vacation in one place, but with what North Bay has to offer, you may not want to. Spending your time at a cottage may seem like you're out of the way – but in North Bay, you get the perfection of being away from it all, while only staying a few minutes away from it all. That could mean changing from swimsuit to proper suit, or simply skates to shoes, because in North Bay, you'll find every activity, for every taste, style and budget.
Whether you're a hard core tenter, or prefer to take your camping on the road – fifth wheel or RV style, you find great camping opportunities in North Bay! If you prefer your accommodations to be under an open sky, rather than an elevator away, then you'll love North Bay camping – true north strong, true north proud, and offering you the real northern experiences since 1884. After all, they don't call North Bay 'Blue Sky
Country' for no reason, so why put so much distance between you and the stars, when you can enjoy cycling, canoeing, hiking trails and ATVing, all available to you the instant you unzip your tent – or step down from your trailer. So whether you intend to spend your time birdwatching, or you immediately grab your Fishing Ontario license, camping in North Bay will be your favourite way to stay.