If you know the Northern seasons, you may assume that the quick drop in temperatures in the early fall would mark the end of the growing season for regional farmers. But vendors at The North Bay Farmers' Market know how to meet the year-round demand for fresh and local produce.
Based in Trout Creek, ON, Springhill Farms has an assortment of hearty winter lettuces, herbs and greens. Make a big stir fry with bok choy or a fresh-as-summer salad with their lettuces, arugula and microgreens.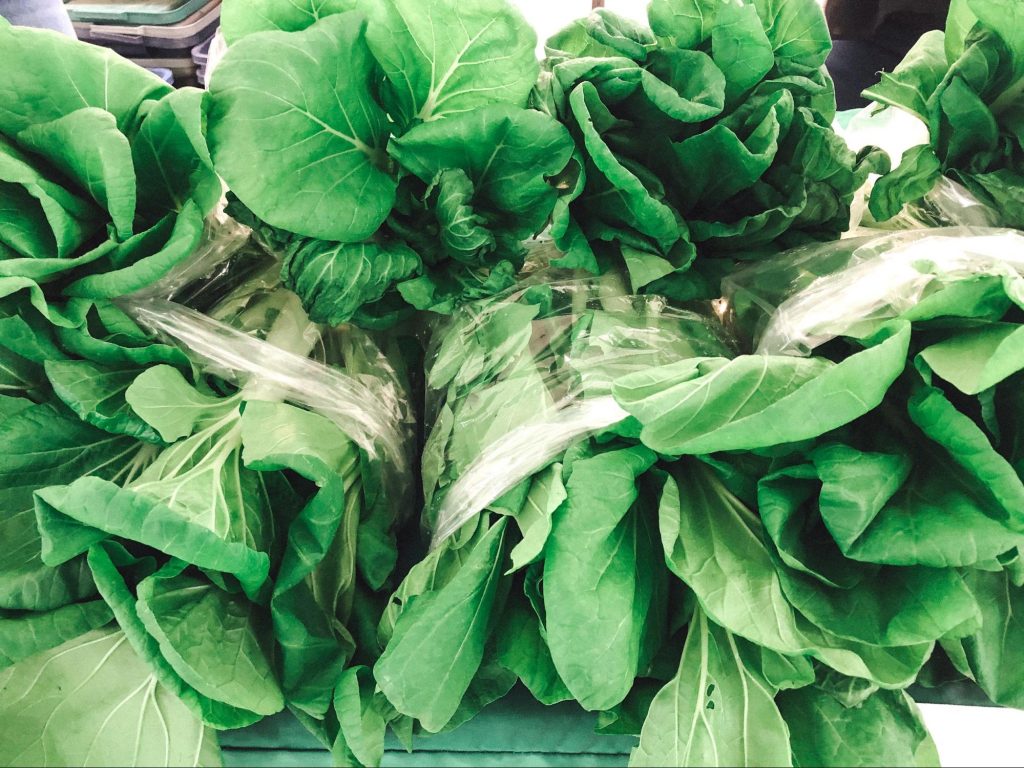 Springhill can grow year-round with their season extending greenhouses and hydroponic growing methods. If you are curious about how they manage hydroponic greenhouses in Northern Ontario, check out their YouTube channel and tour the farm virtually. Find them at the farmers market year-round and follow them on Facebook to keep up to date on new crops, pre-orders and CSA registration.
Midlothian Valley Farms knows you cannot survive a near-north winter on salad alone and they've got you covered with beautiful root vegetables, onions and squash. After harvest, their veg is carefully stored in cellars to extend the life and preserve the freshness of their crops. Their 7-acre family-run farm is located in Burks Falls, ON and uses organic and sustainable farming practices.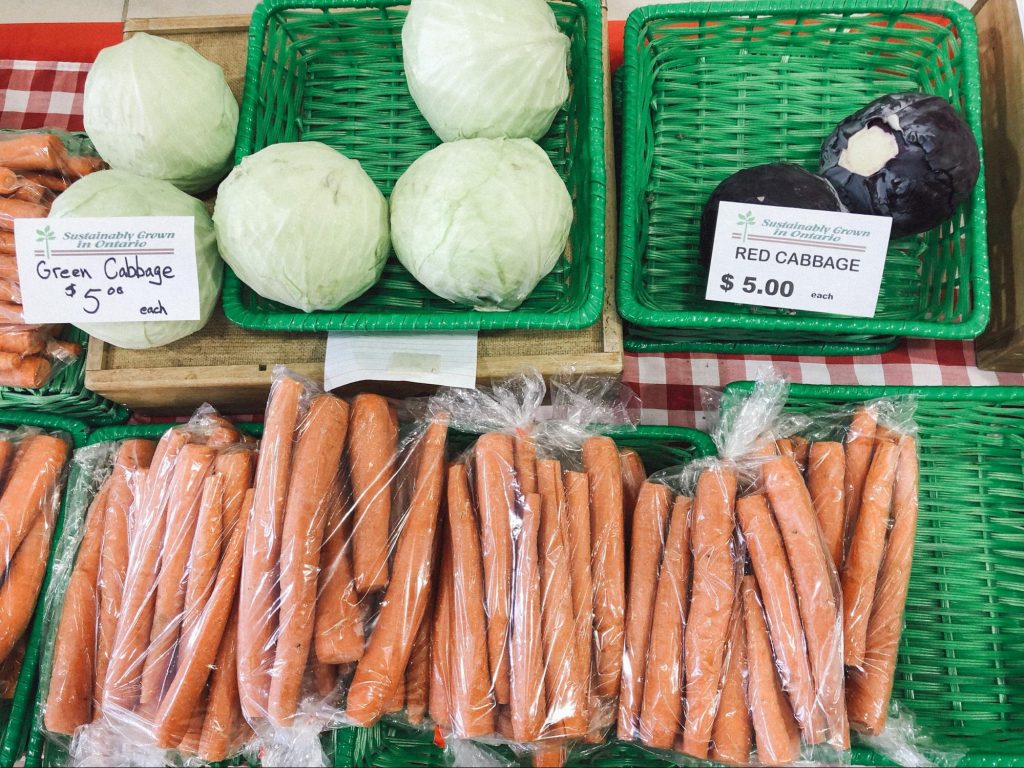 Earth and Soul Farm from East Ferris also uses greenhouses to extend their growing season in the early spring to late fall and stores vegetables like cabbages and squash in winter coolers. Year-round, they use vertical arrays to grow microgreens in a temperature-controlled indoor space. "The farm has maintained a weekly supply of microgreens to the North Bay Farmers' Market during the last four winter Market seasons. A visit to the market would typically find up to eight different varieties of microgreens such as beets, arugula and favourites such as pea shoots. A variety of textures such as crispy and crunchy provide a bonus to the taste experience. These tender Greens are harvested and chilled quickly to preserve freshness and then sold to customers the very next day. A huge surprise for many is the long shelf life you get when you buy fresh." – Donovan Daniel, Earth and Soul Farms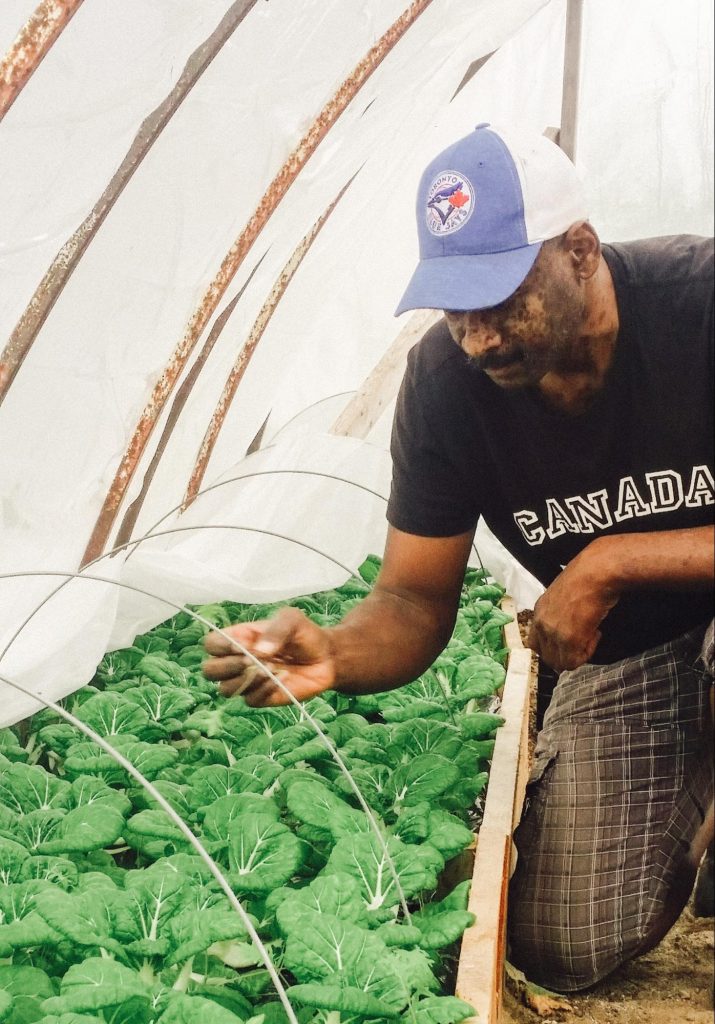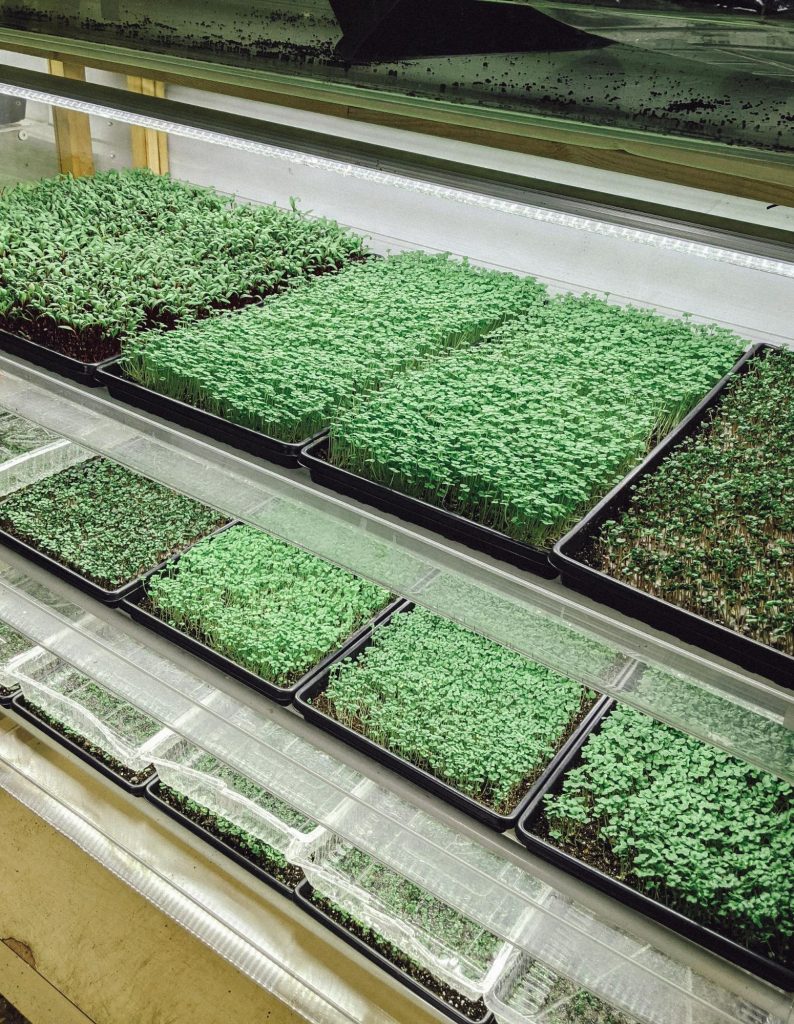 Mushrooms are crucial for winter stews, risottos and pasta. Ugly Barn Farms from Markstay have an amazing selection of cooking and medicinal mushrooms you can't get at the grocery store.
"Each mushroom we offer has a different flavour than the next. Shiitakes are very earthy and savoury. These are very flavourful. Chestnuts are very similar to the shiitakes in the amount of flavour but have a nutty kick. Oysters are very mild and versatile; they carry a mild almond flavour. Lion's mane is very meaty and has a mild shellfish flavour. Enoki is another mild flavoured mushroom with a slight citrus flavour. Beech is very mild, similar to white buttons."
"As for the year-round growing capability, in 2015 we received a grant from NOHFC to construct our 1200 square foot building that contains a lab, incubation room, two fruiting rooms, and a certified kitchen. The building is heated primarily by a wood boiler, but the mushrooms produce quite a bit of their heat through incubation and the building is well insulated, so we have fewer inputs than we had originally expected. In our experience, we like our mushroom quality best when they are grown at around 15 Celsius; keeping the building cool during the summer has proved to be an even larger hurdle. We grow indoors largely to regulate temperature and conditions during winter months, but also as a measure of pest control. Insects love eating mushrooms. We have a strict regime of cycling our mushrooms and cleaning the fruiting rooms to ensure they are kept pest-free and we can avoid using any sort of pesticides. The mushrooms are grown on sterilized woodblocks." – Ugly Barn Farms.
Ugly Barn Farms does not just offer fresh mushrooms, they also sell grow-your-own mushroom kits and inoculated dowels to make your own mushroom logs. Even if you cannot make it to the market every weekend, you can still have fresh mushrooms. Check their website and follow their Instagram and Facebook to stay informed on product availability and seasonal additions!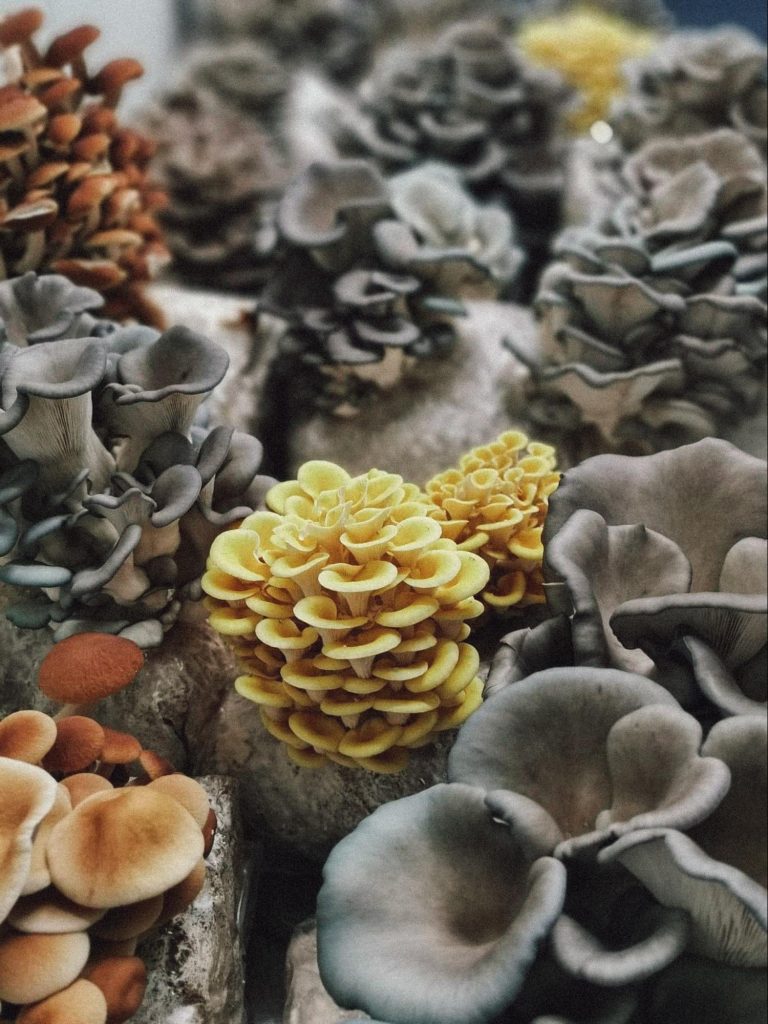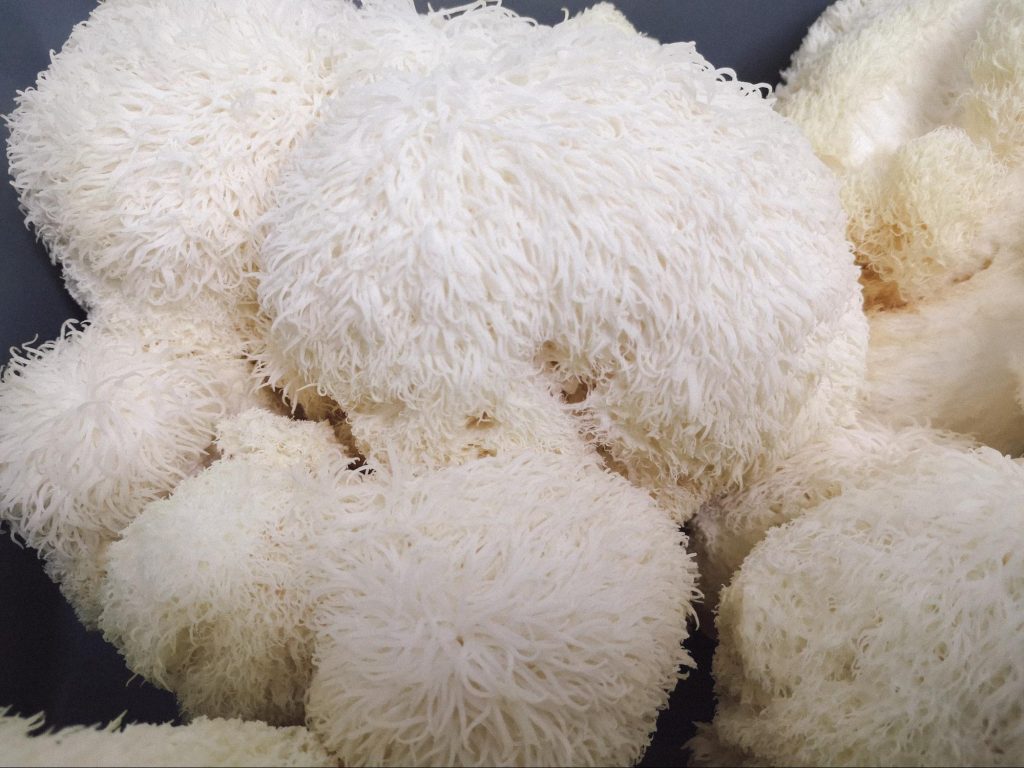 The North Bay Winter Farmers' Market is held indoors every Saturday at 300 Lakeshore Drive from 10 am-2 pm. Arrive early in the day to ensure you get your favourite veggies and while you are there check out the other amazing local vendors. Grab your locally farmed meat, stock up on small-batch preserves and satisfy your sweet tooth with homemade donuts, pies and baklava!