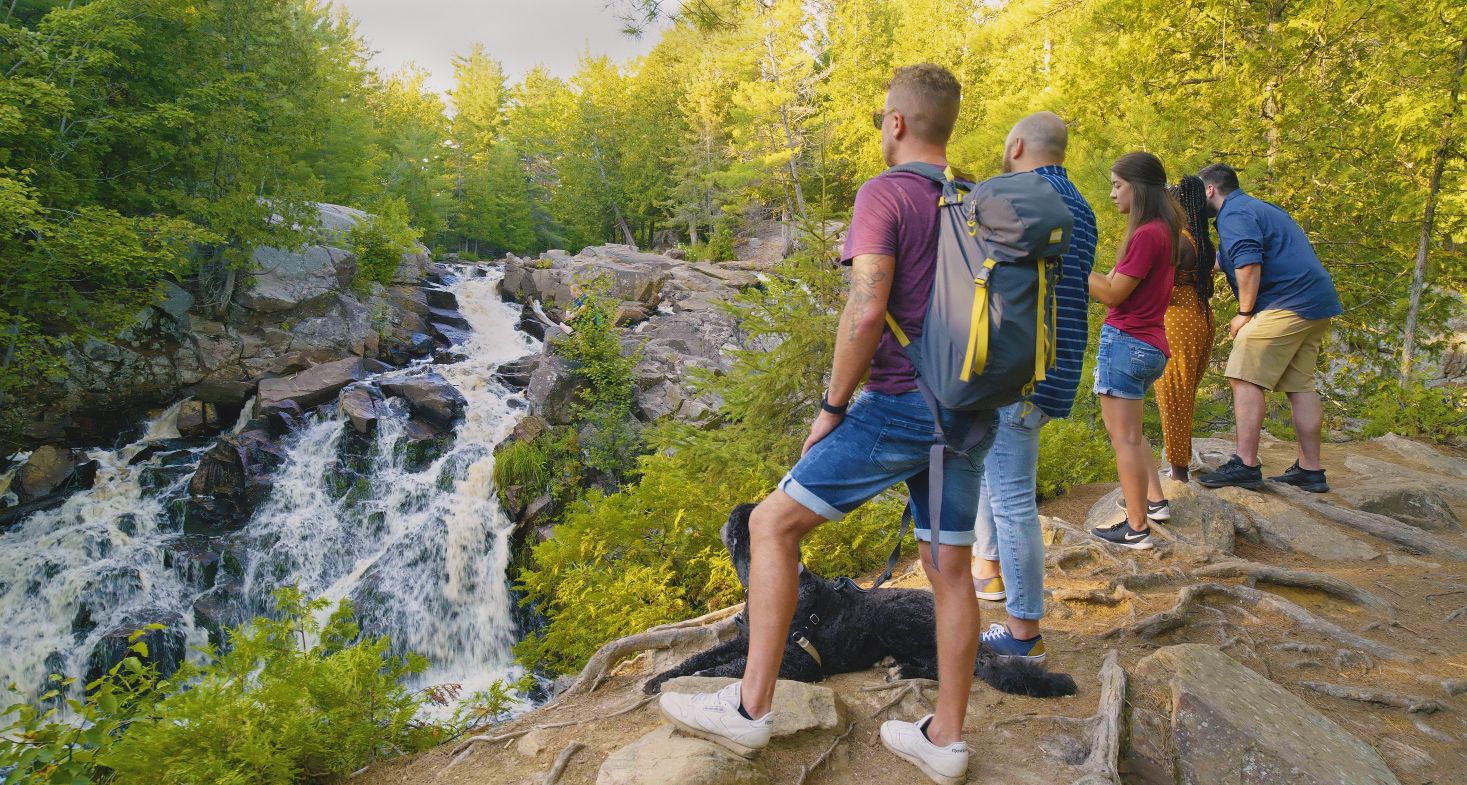 Nature is always just steps away in North Bay. There is a plethora of hiking options (85 km+) that cater to outdoor enthusiasts of all skill levels! Take a guided hike through Laurier Woods to learn about the 33 species of birds nesting in the vast wetlands and surrounding forest or feel the healing power of the beautiful Duchesnay Falls as it cascades down the escarpment. The Laurentian Escarpment Conservation Area trails and Education Centre trails weave along North Bay's most prominent feature which is the 60m escarpment that provides breathtaking views and a blaze of colour in the fall.
Off the beaten path, the Black Forest Trail and Otter Lake trails are hidden gems that will take you to the city's edge for new hiking opportunities. If that's not enough, the longest recreational trail in the world, the Trans Canada Trail weaves through North Bay along the Kate Pace Way which offers a picturesque trail that follows the shoreline of Lake Nipissing.
From gentle nature walks to challenging hikes, North Bay offers something for everyone, allowing visitors to connect with nature and discover the diverse landscapes that make this region so captivating.