North Bay is pretty beautiful. We've got some epic sunsets over Lake Nipissing, and amazing hiking trails like Laurier Woods & Duchesnay Falls. We love these places and don't get me wrong, they create great photo backdrops BUT, let me tell you some of the BEST places to snap those selfies. So yeah, maybe it's a bit vain, but I'm not going to lie, opening up IG and seeing those heart notifications makes me feel warm and fuzzy inside. Okay. I'm not holding my breath for a modeling gig, but that doesn't mean I can't take wicked selfies and feel great about it. 
From street art to restaurants and some outdoor gems – This is how you up your Instagram game in North Bay. 
Murals in a back alley of McIntyre West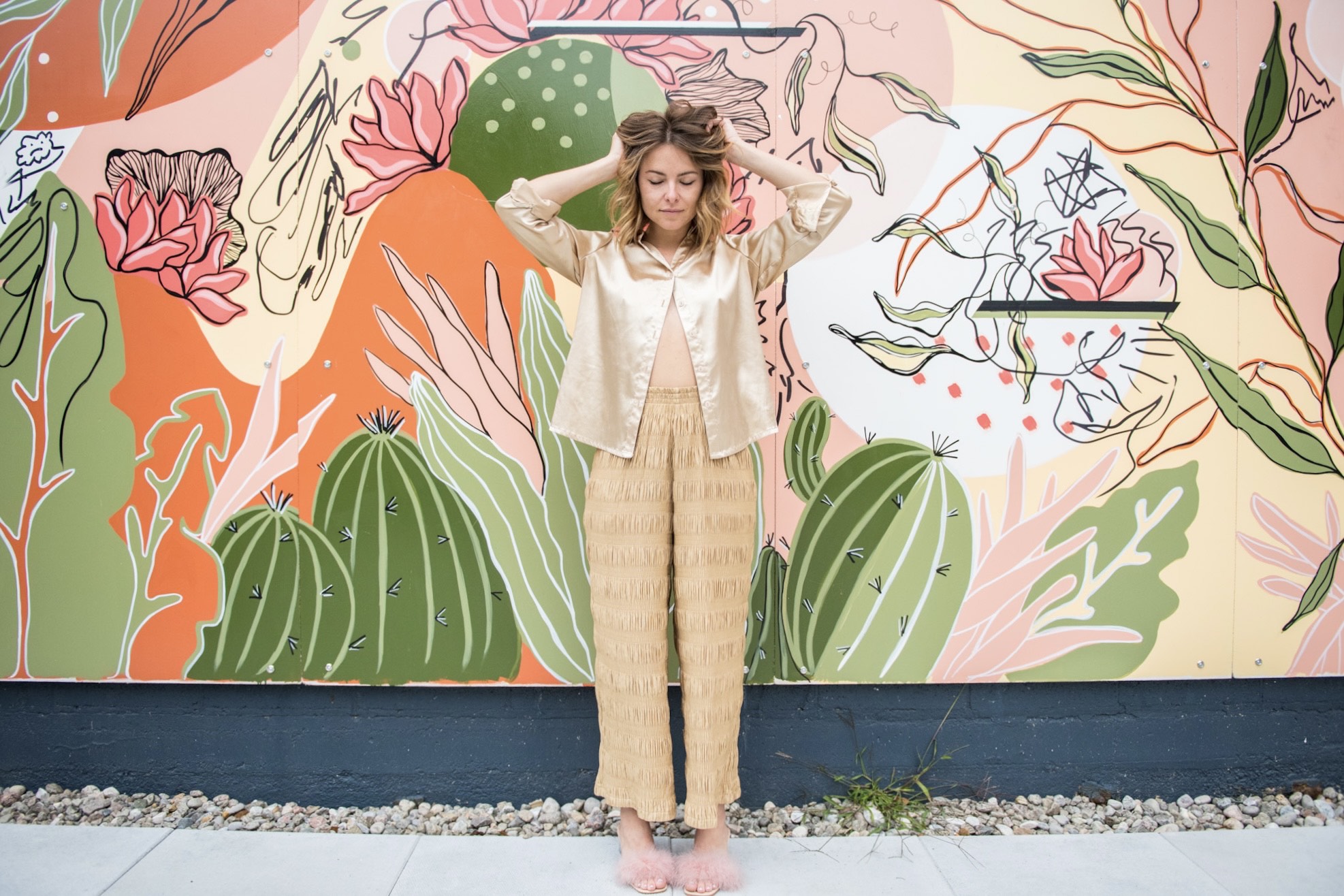 'Desert Oasis' by Bridgette Perron. Photo by Adam Orszt. Model @bryannabelmore
Walk through the alley off Main Street west and follow it to the very back OR park in the McIntyre West parking garage and walk towards the back entrance of The FARM (the best hyper Canadian Store & Refillery). Here is where you will find two amazing murals nestled in the new patio of our local micro-bakery Culture Club at their new home The Club House. Take your pick of backgrounds, or try them both out. Gold plated teeth mural by Hannah Smith is funky with attitude, while the desert oasis by Bridgette Perron is dreamy and super fashionable. Murals, sourdough bread, coffee, cookies, Canadian-made goods, and a refillery!? This little downtown space is a legit win-win folks. Yup. 3 wins – food, shopping, selfies.
Astronaut Mural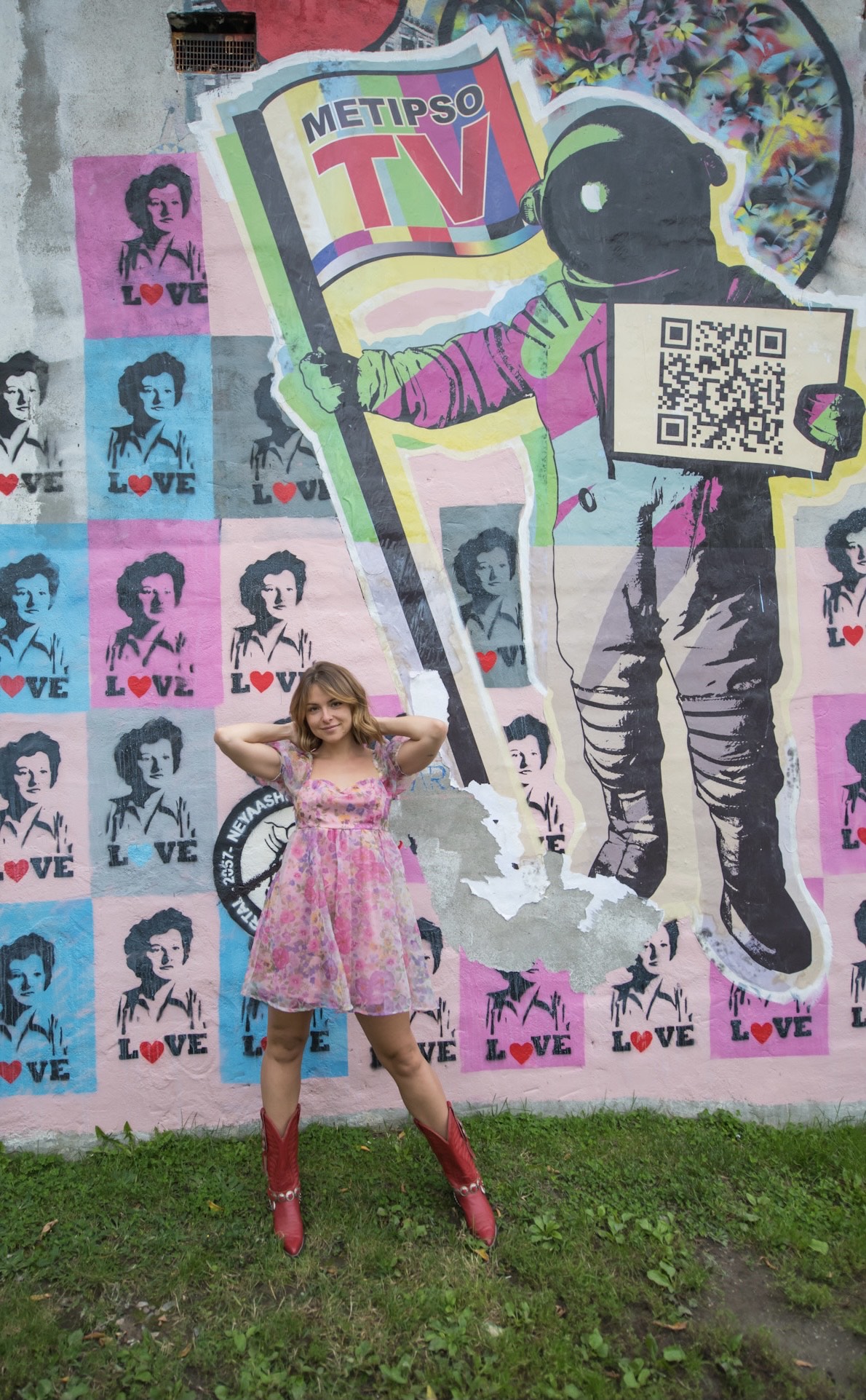 'Metipso Spaceman' by Joel Richardson. Photo by Adam Orszt. Model @bryannabelmore
In the 300 block of Algonquin Ave, you will find the 'Metipso Spaceman Mural' by Joel Richardson – a Canadian-based artist and filmmaker. This pastel, wheat paste, and stencil mural is perfect to give your followers good vibes and a jolt of colour. The pinks, blues, and soft greys make all your photos, selfies and dreams come true. (If getting IG likes were your dream… come on. It's totally part of your dreams.) Did we mention that this mural is located in the building strip that houses North Star Diner? Cause it's our next stop. 
North Star Diner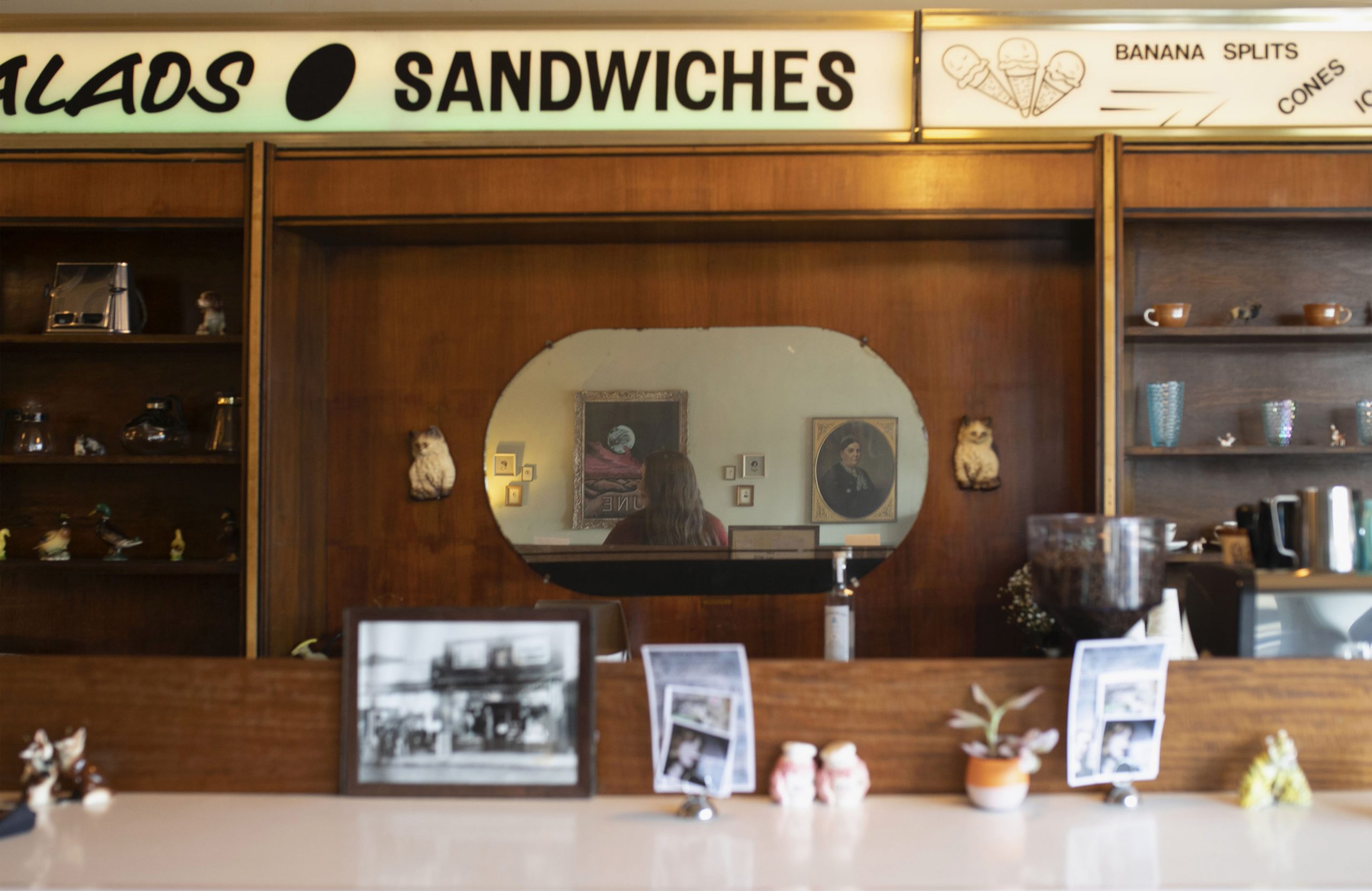 Northstar Diner. Photo by Jaymie Lathem. Model Shyla Sparks-Berg
This vegan diner located at 348 Algonquin Ave won't just make you question your vegetarian or meat-eating ways – North Star Diner's food is so good it 100% will make you question your current diet BUT it's the eclectic, bohemian and out of this world decor that fills this space with instagrammable moments. The old-fashioned diner stools, the retro furniture, and the vintage decor are all waiting for your photographic eye. Plus, eat their food. You can thank me later.
Good Glaze Doughnuts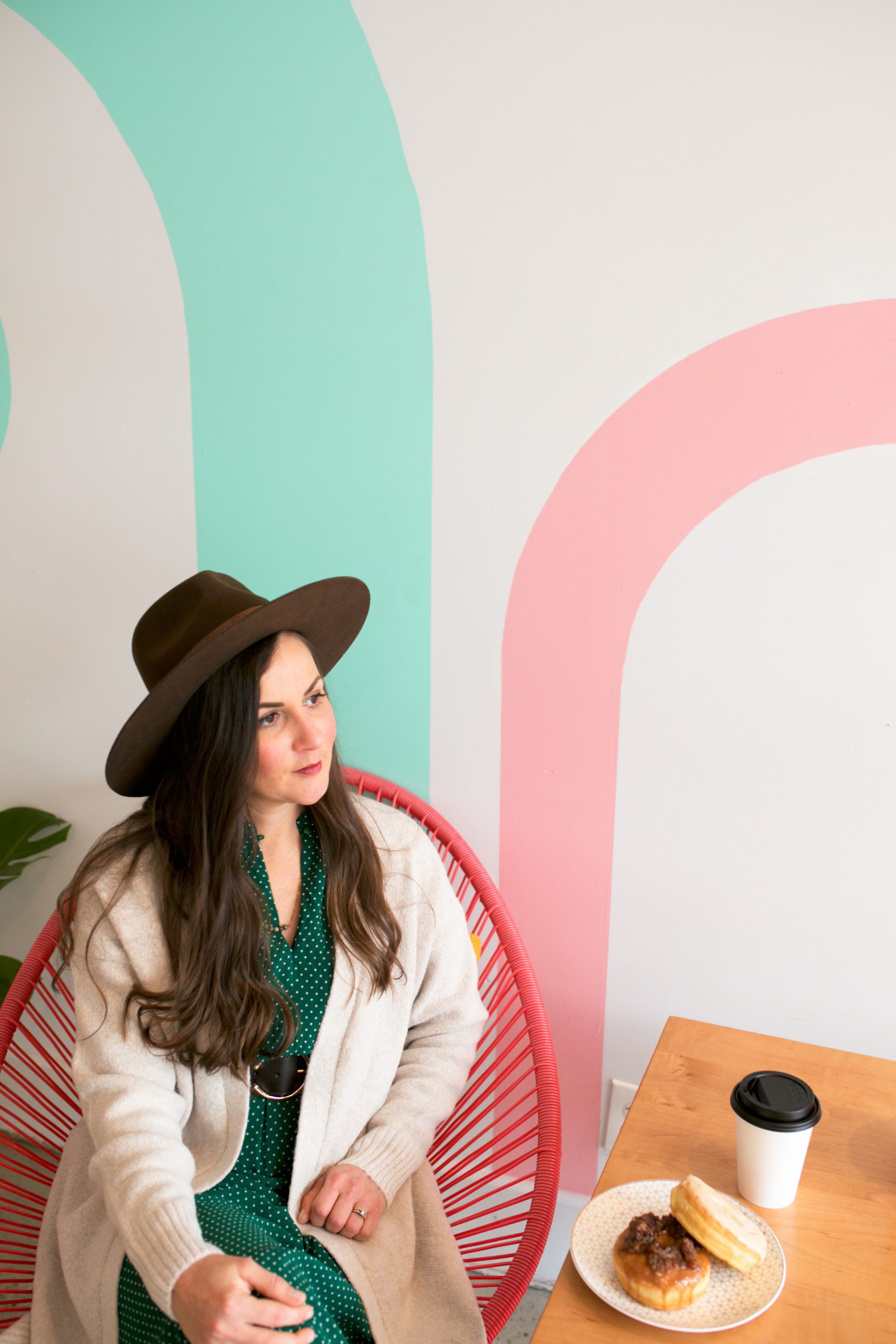 Good Glaze Doughnuts. Photo by Jaymie Lathem. Model Shyla Sparks-Berg
Our local handmade confectionery connoisseurs at Good Glaze Doughnuts are in their new home at 130 Main Street West and not only are they slinging the best doughnuts, cakes, and goodies in town but their new location is the perfect place to get your camera out and get your selfie game on. Trust me. Doughnuts have never looked so good and make the perfect fashion accessory to any photoshoot.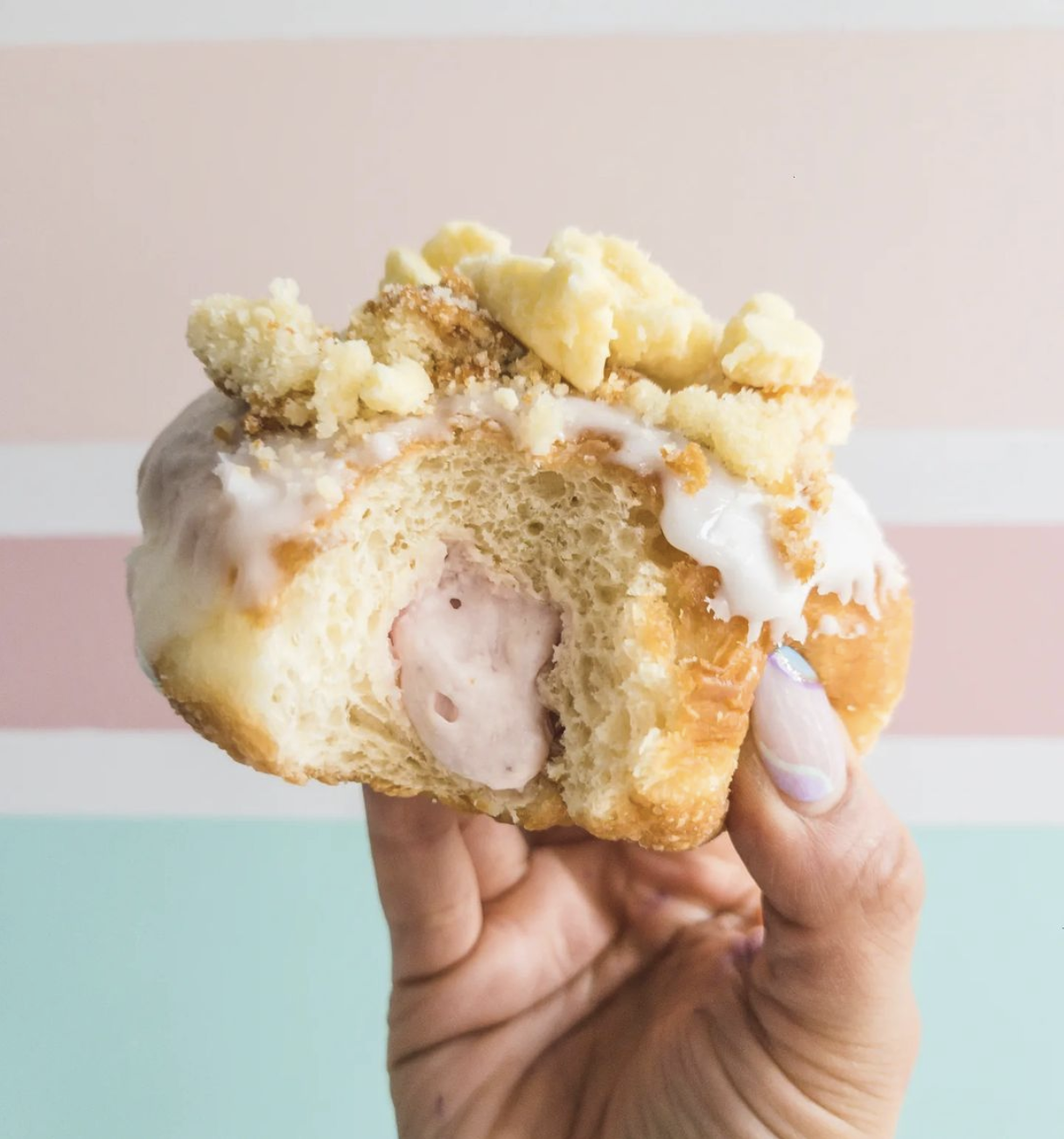 Photo by Good Glaze Doughnuts. 
Urban Backdrops in Downtown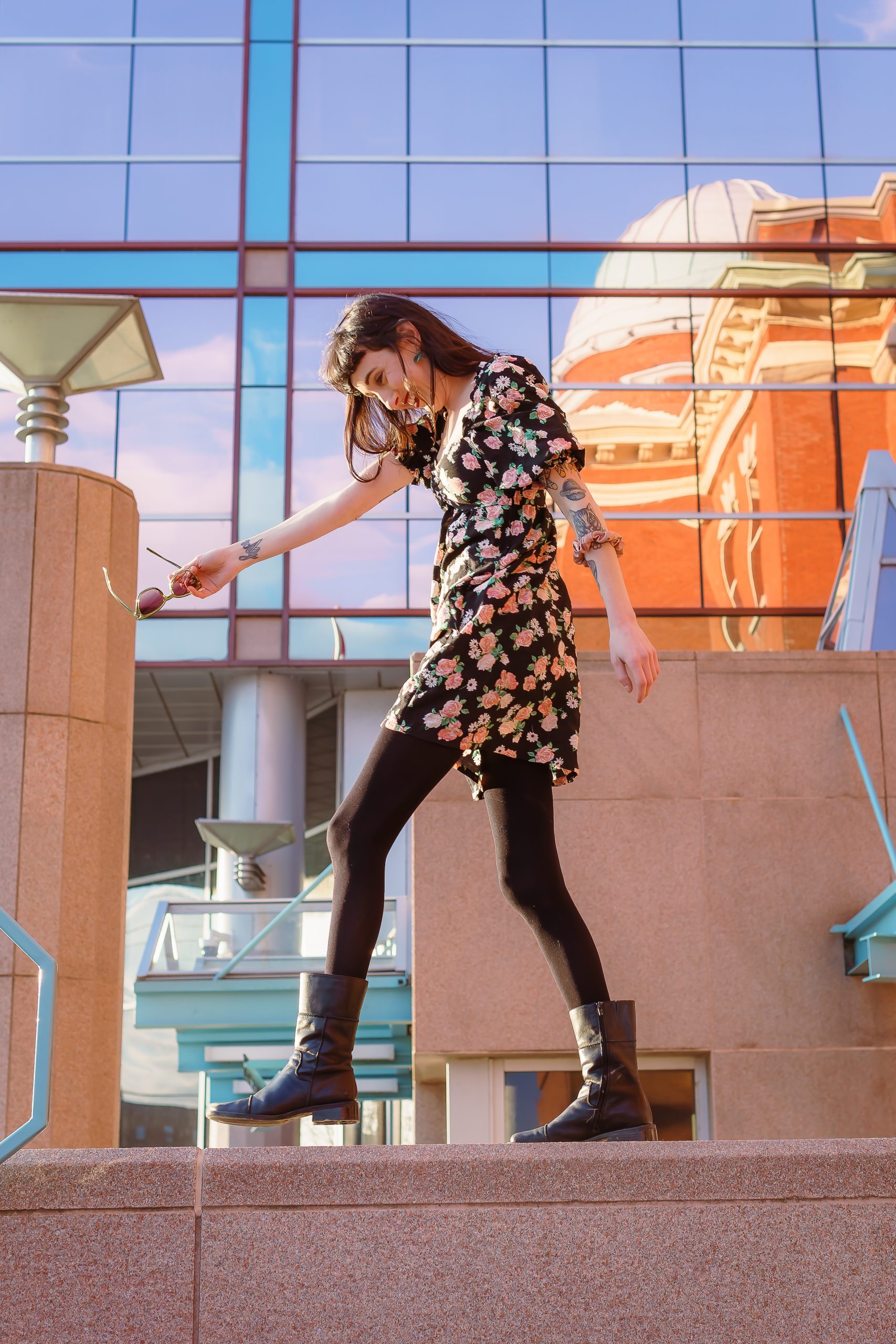 200 First Ave West. Photo by Shyla Sparks-Berg. Model Maddie S. 
North Bay might feel like a small, cozy rural community but we are technically a City based on our population of 53k and with a City comes urban areas. At first glance you might not think we have the city setting you're looking for – but you can't judge a book by its cover. Downtown North Bay has some of our fav urban backdrops including the 4 level Parking Garage on McIntyre and the glass building at 200 First Ave that glows with pinky hues during sunsets.
Sweetmans Garden
Sweetmans Garden. Photo & Model Majelle Legros
North Bay is known for its outdoor beauty, but did you know that we have a super-secret garden? If you didn't, now you know. Sweetman's Garden is located on the corner of Cormack and McIntyre W. It was started by Murray Sweetman, who took over the retired CNR railroad location next to his house to plant, grow and foster a beautiful flower garden. With the passing of Mr. Sweetman in 2012, the garden is now maintained by the local community. Children are especially fond of this secluded little garden with paths of towering flowers filled with bees, caterpillars, birds, and small creatures. The original entrance, an opening in the hedge wall, still gives this magic place the feeling of a hidden treasure. 
The Black Forest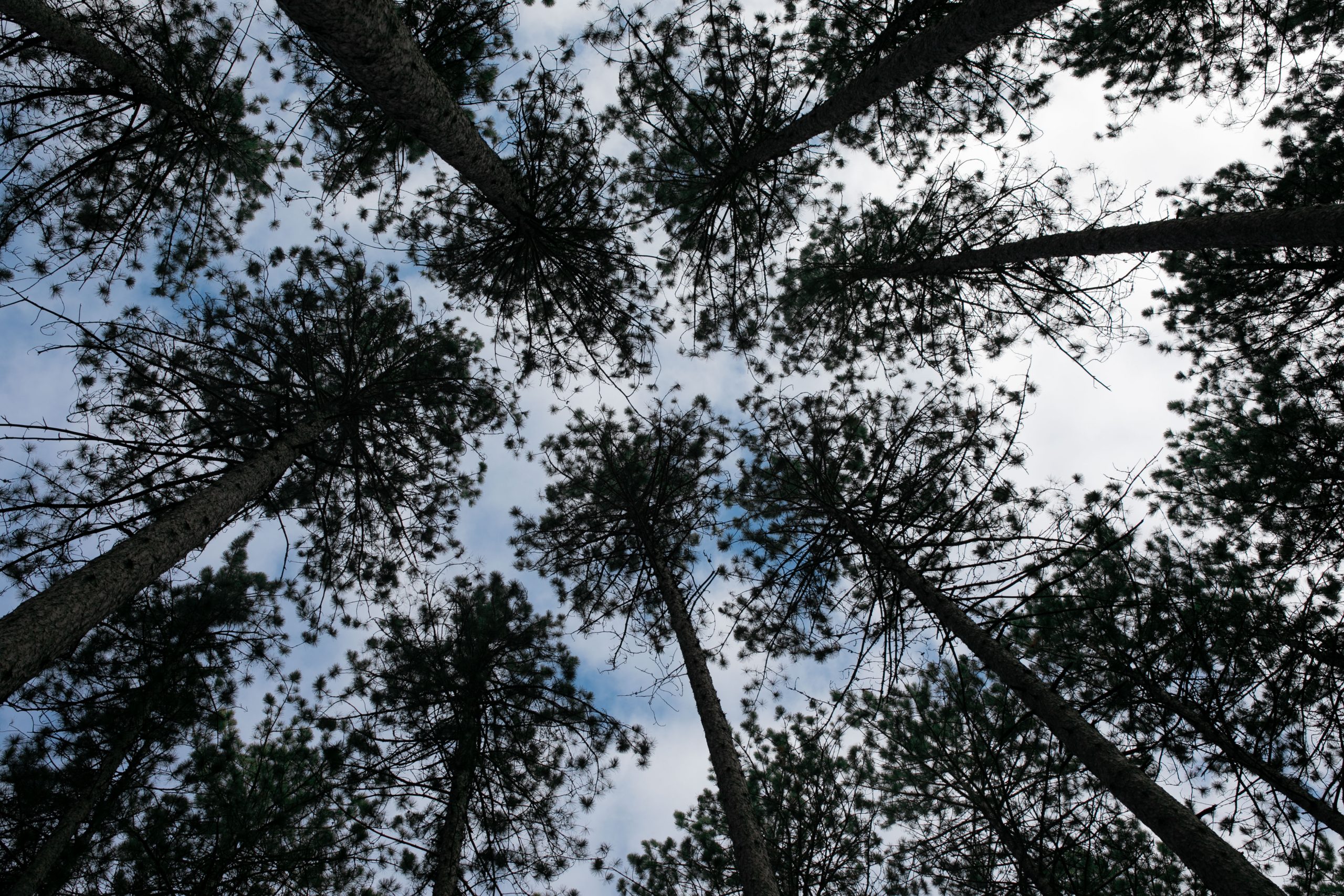 The Black Forest. Photo by Jaymie Lathem.
About 9.5km north on HWY 11, you'll find the parking lot to The Black Forest – a walking trail towering with red and white pines. The tall and thick tree canopy blocks the noise from the busy neighbouring highway and invites everyone to wander, wonder, and soak in the surrounding forest. Not as frequented as some of our more well-known hiking spots, this trail system, in my opinion, creates a more alluring and mystic backdrop for photographers. It's more than worth the 3 min drive up the highway.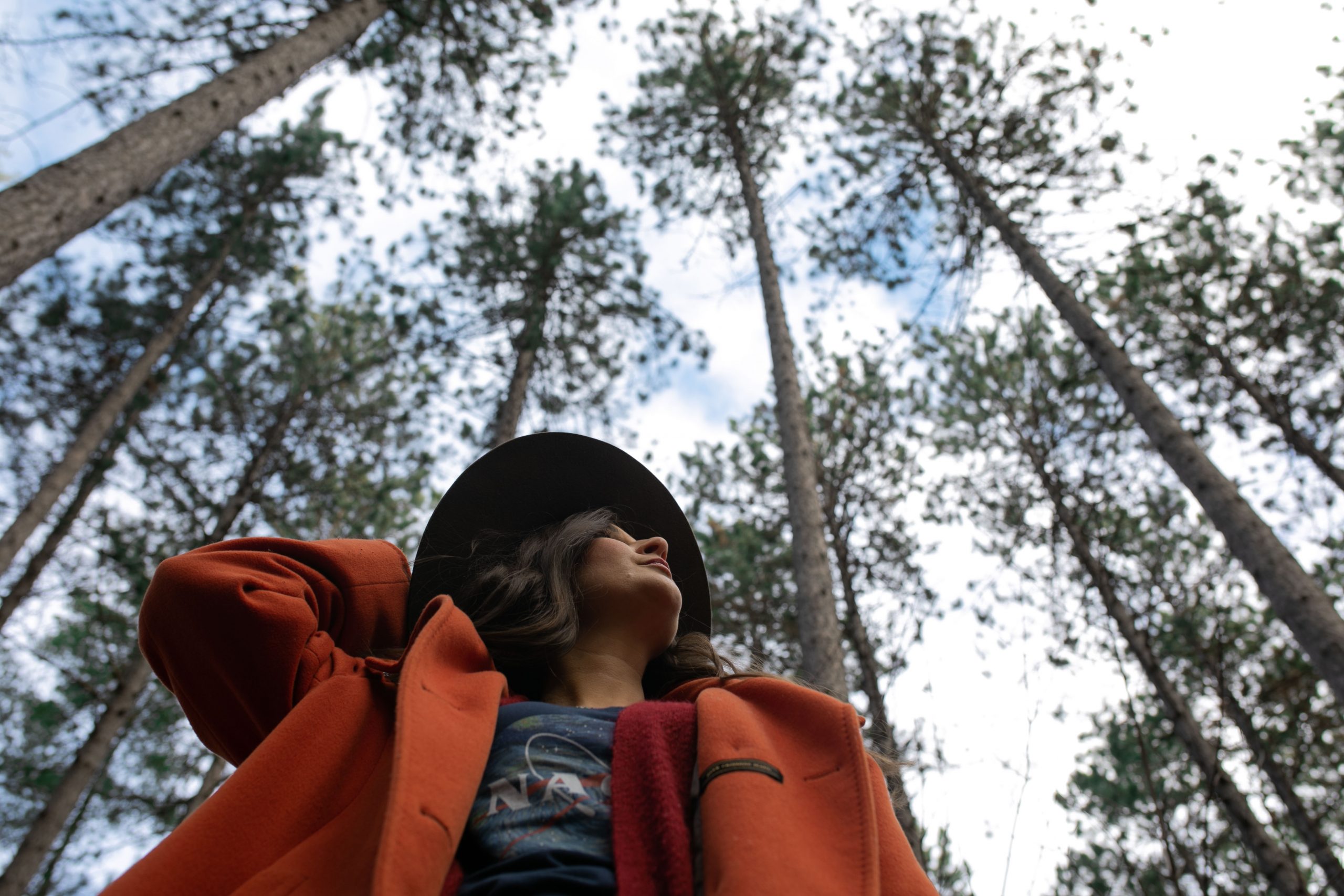 The Black Forest. Photo by Jaymie Lathem. Model Shyla Sparks-Berg
Whether you want to admit it or not, we're all guilty of looking for the perfect Insta moment. If you want the dopamine hit of IG likes (let's be real, who doesn't), get out your phones and check out these spots – your feed & followers will thank you. 
Arts & Culture proudly supported by Creative Industries.