Facilities
Sport Tourism and the Best Sports Venues – find great facilitates in North Bay!
When it comes to sports venues and facilities in North Bay, it's best to go by the numbers. Let's see how these work for you: four turf fields; three regulation-sized softball fields; nine arenas in the region, including the 4000-seat North Bay Memorial Gardens, for great hockey and just about every other type of event you can think of; 120 kilometres of groomed cross country skiing trails; the 350' vertical of the Laurentian Ski Hill, once home to Olympian Kate Pace; an 1150-seat Campus Athletic Complex; and two things that come with the territory, two lakes for sporting on the water – or on the ice.
And not only does North Bay offer sports venues and events that will keep you entertained – or in the case of hosting, fully supported – but our accommodations will suit your fans, athletes, and coaches perfectly.
Whether they choose North Bay hotels, or stay in the Canadore College Residence- with kitchenette and multiple bedroom suites  – they'll find not only the best sports venues, but great places to rest up for the next day of play.
No Need to Wait for a Tournament – North Bay Hosts Fantastic Sporting Events!
Of course, there is no reason to wait for a golf tournament, a hockey tournament, or a derby that has you ice fishing on Lake Nipissing. You'll love the events happening in every season in North Bay – both indoors and out – so much so that you'll never want to leave.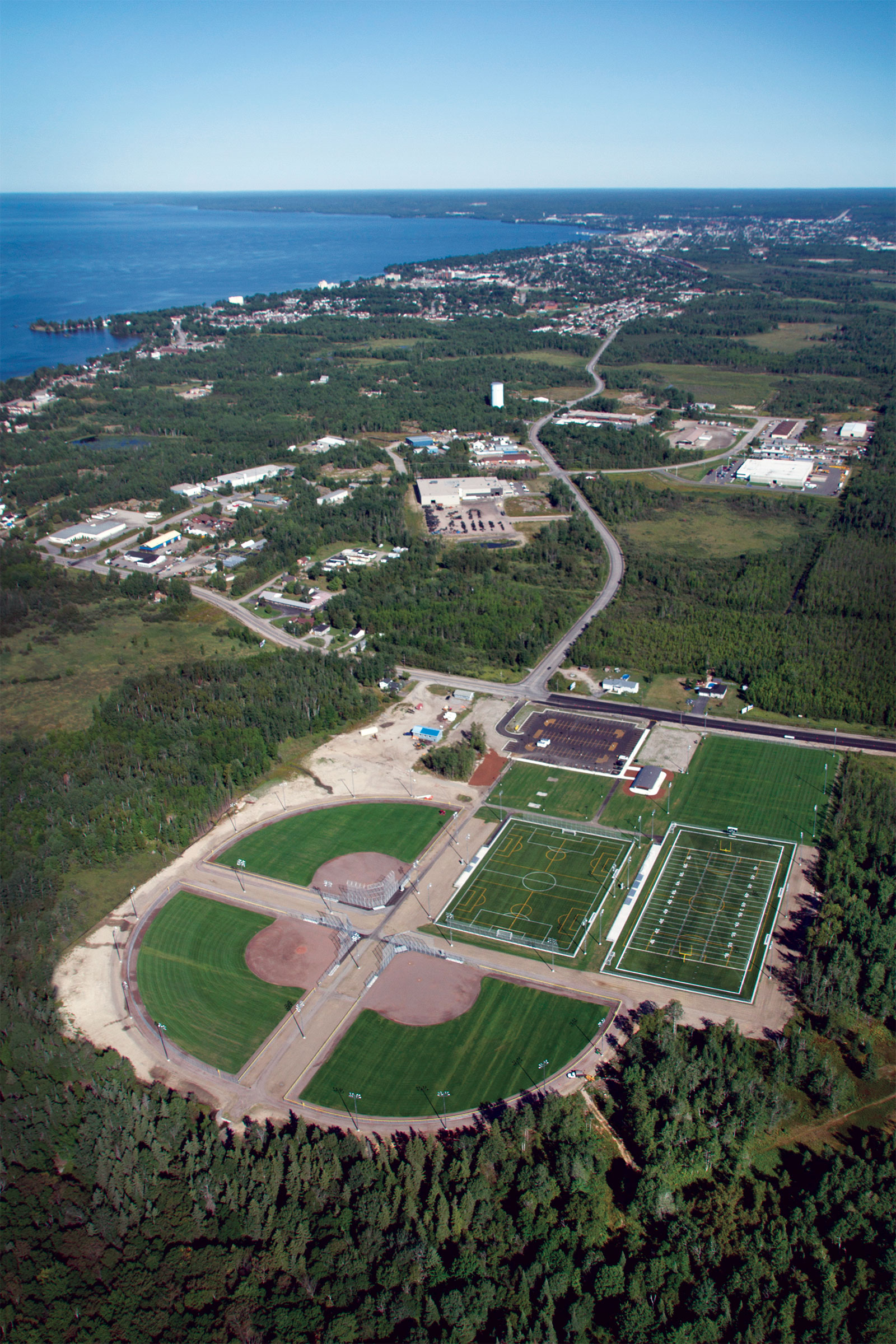 How Can we help?
Tourism and the Best Venues –
find great facilitates in North Bay!
Below are some of the services Tourism North Bay can provide to your sporting event. Please don't hesitate to contact us if you have any questions or for more information. We look forward to working with you in bringing your event to North Bay. These services may include but are not limited to:
Securing Accommodations
North Bay has over 1000 hotel rooms. Utilizing our relationships with accommodation providers, we will work with you to secure accommodations that best fit the needs for your event.
Venue Coordination
Our team will work with you to secure the best venue to fit the requirements of your event. We can also assist with site inspections and facility tours when needed.
Delegate Kits
Tourism North Bay would be happy to provide delegate kits for your North Bay conference. Delegate kits include bag, brochures, and more for all delegates during your conference. Contact us at least 2 months before your conference to ensure sufficient lead time.
Other Services:
Representation on the organizing committee
Assist in organization of customized spousal programs and entertainment
Deploy Tourism Ambassadors to assist with registration and community inquiries
Work with the local committee to aid in all aspects of media relations
Help to coordinate local dignitary relations
Travelling to Play – or a Travelling Fan – North Bay is Your Northern Sporting Home!
North Bay has a number of outstanding venues able to accommodate a wide variety of conferences or conventions. For all venue information please visit northbaysportsandmeetings.ca
Whether you're headed to North Bay to enjoy an event, or you'd love to host a tournament of your own here in one of the truly unique places to visit in Ontario – no matter the season, no matter the sport, you'll find facilities, sports venues, accommodations and restaurants, as well as the support of the whole North Bay community. Here you can find nine skating arenas – either for figure skating or a hockey tournament – as well as more than forty fields, groomed skiing trials, and verticals and even a massive arena, perfect for everything from tournaments to concerts and trade shows – and home of the Ontario Hockey League's North Bay Battalion.
And that doesn't mention your summer filled with boating championships, fishing and tournaments, and a triathlon! Even if you are a local community individual or group and need ideas for hosting a hockey tournament, or any kind of sporting event in North Bay you'll have all the support you could ask for with the Event Hosting Program offered by Tourism North Bay.
No matter the sport, you'll find a home for fans and athletes alike in North Bay, Ontario.