The city of North Bay, Ontario has long been held in high regard for its four-season tourism industry and the local sports tourism industry benefits from that ideology as well. All year-round, athletes, coaches and spectators from across the province, the country and internationally will flock to North Bay, just three hours away from Ontario's capital city Toronto, to take in a number of events that are held at some of northern Ontario's finest outdoor facilities.
Steve Omischl Sports Complex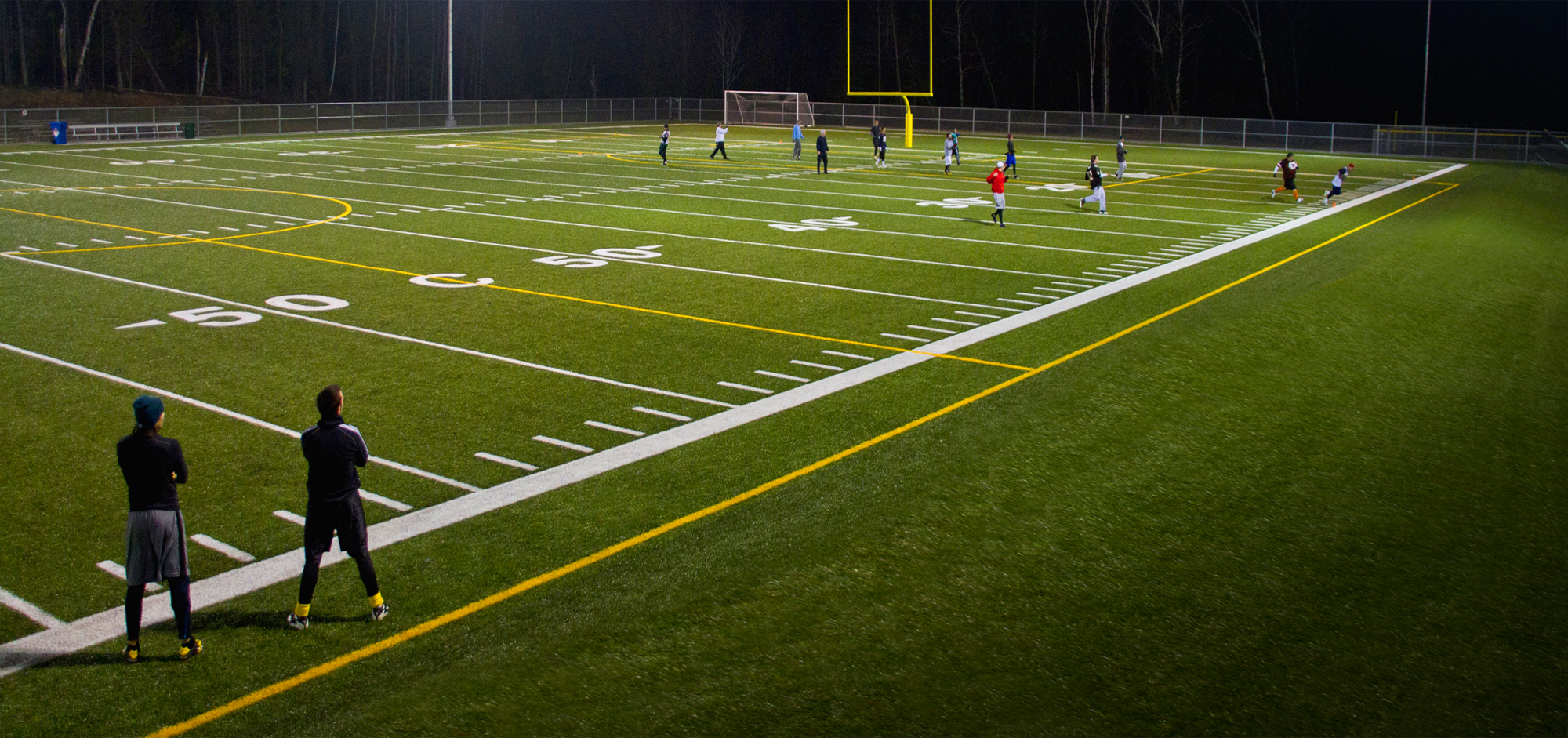 Photo by Patrick Gilbert
A facility that has hosted provincial championships for baseball, softball, soccer and ultimate frisbee, the Steve Omischl Sports Complex is North Bay's crown jewel of sports fields. The complex has two FIFA regulation-sized artificial turf fields with one lined for football, another natural grass field and three baseball/softball diamonds. All that space affords tournament organizers the ability to accommodate over a thousand athletes at once with terrific sightlines for spectators in the bleachers. With onsite change rooms and washrooms and within easy access to restaurants, hotels and other amenities, the Steve Omischl Sports Complex will see usage every year from April through November.
Laurentian Ski Hill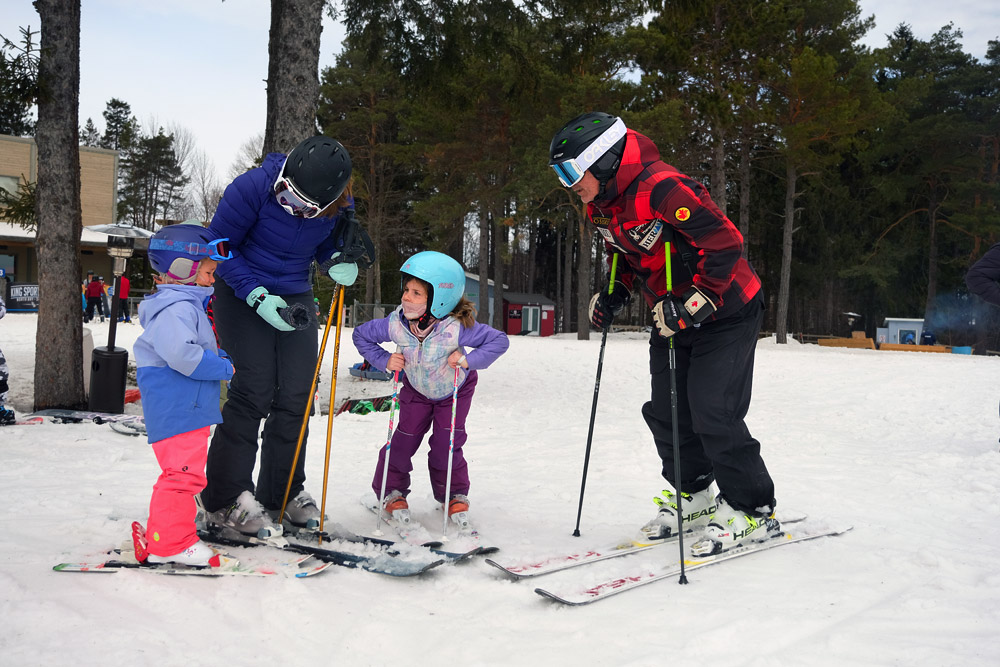 Photo by Patrick Gilbert
Located in the heart of the city, Laurentian Ski Hill offers stunning views of the city stretching out towards Lake Nipissing. During the winter, Laurentian Ski Hill is a popular spot for experienced and novice snowboarders and skiers with a bunny hill, several runs and a 300-foot vertical. There is also a terrain park with mini rails, a beginner box and a 30-foot jump. Laurentian Ski Hill is a perfect training ground for casual and competitive racers and has hosted provincial tournaments in the past with amenities available at both its lower and upper lodge.
In the summer, the hill has been converted and used for competitive mountain bike races and endurance races.
Lake Nipissing and Marathon Beach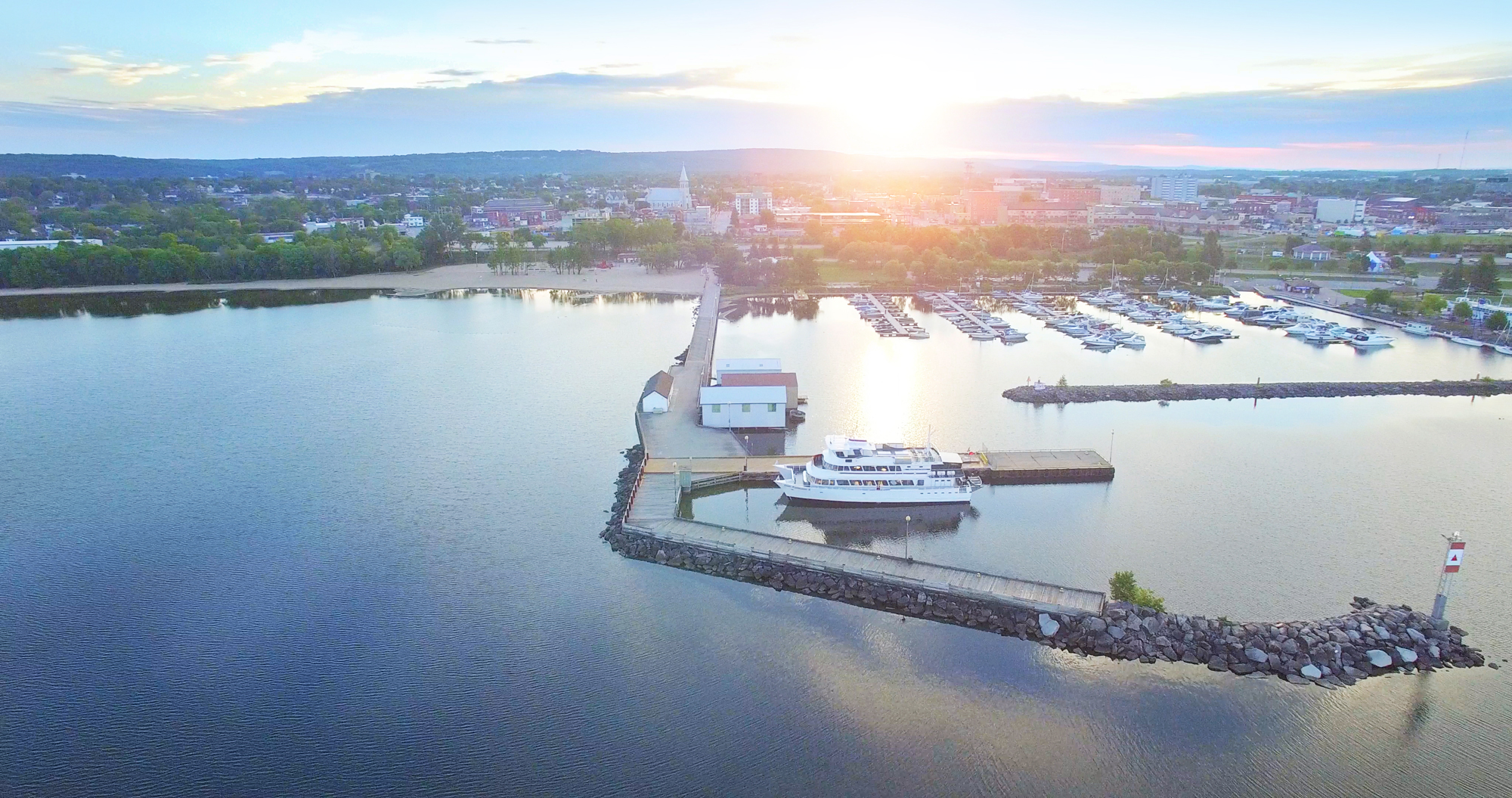 Photo by Patrick Gilbert
With a surface area of over 870 square kilometres, Lake Nipissing is the third-largest lake entirely in Ontario. Not only is it a popular spot for locals and visitors who want to spend a day in the sun or catch a stunning sunset, but Lake Nipissing has also been home to the BassMasters Fishing Tournament, Power Boat Races and the beach itself can be converted into a festival-type venue to host volleyball tournaments and more. Adjacent to the city's downtown core, Lake Nipissing and Marathon Beach offer some of the best opportunities in the province to hold events with breathtaking views and plenty of amenities to support competitors and spectators.
Trout Lake and Olmstead Beach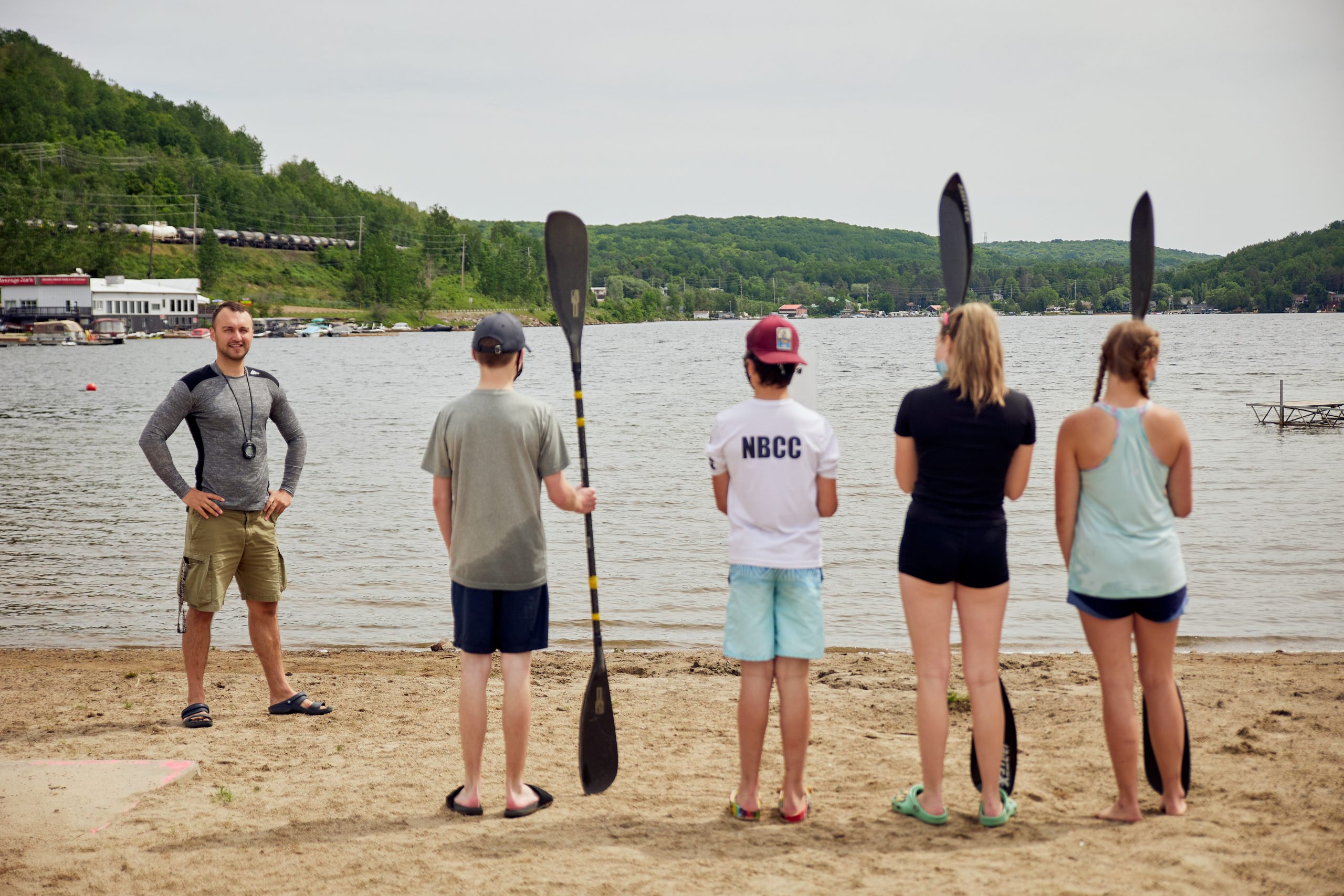 Photo by Konstantin Avramets
Approximately six kilometres east of Lake Nipissing, North Bay benefits from yet another scenic lake, with Olmstead Beach housing the North Bay Canoe Club at the tip of Trout Lake. Named after Olympian sprint kayakers Barb and Nancy Olmstead, the Canoe Club has a rich history of successful graduates, and every year has hosted several regattas in different disciplines that bring out hundreds of racers from peewee age all the way up to senior division competitors.
CANOR Molson Sand Centre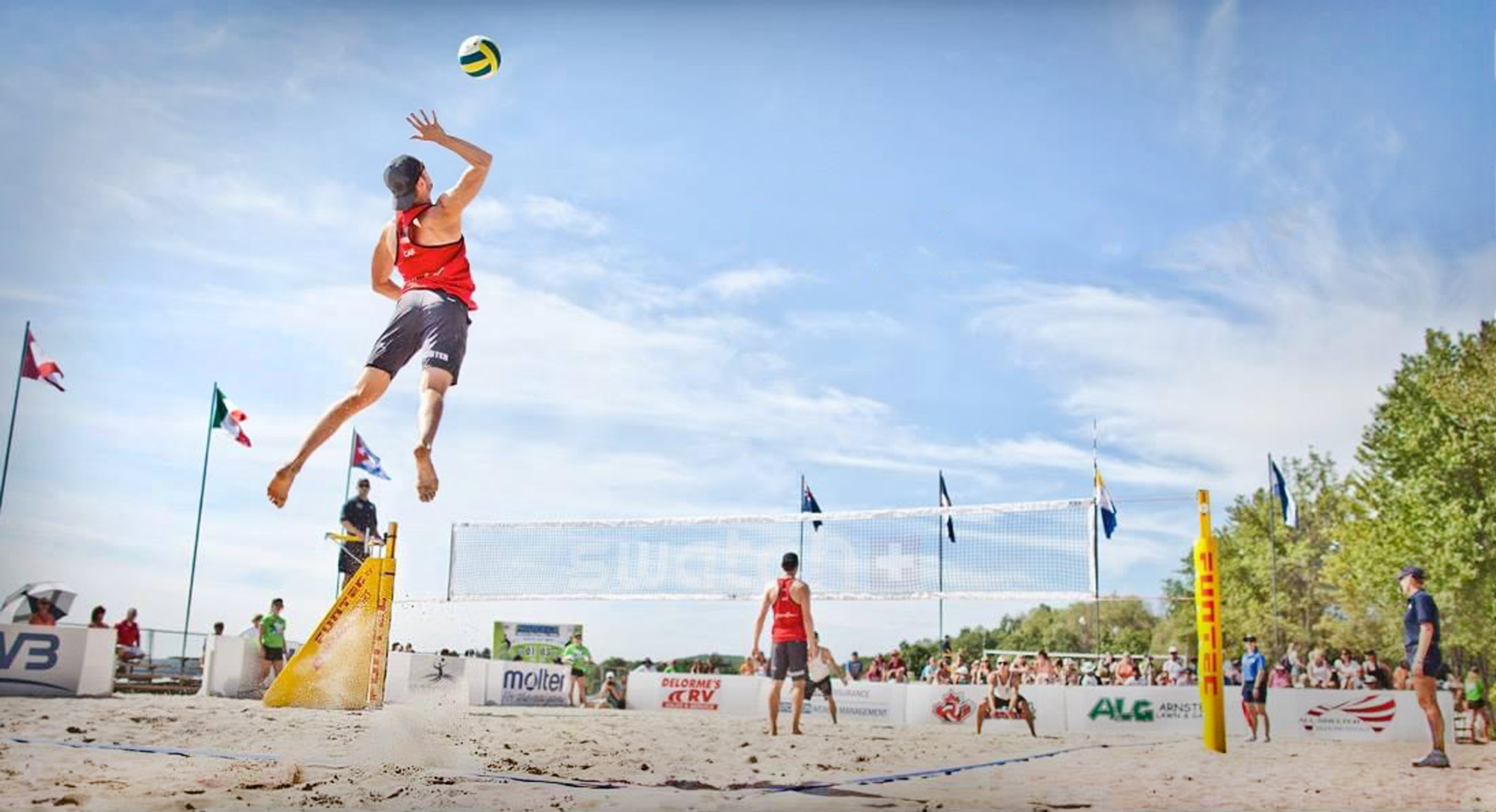 Photo by Patrick Gilbert
After the popularity and success of the NORCECA beach volleyball tournament in 2016, the city of North Bay built a state-of-the-art volleyball-only complex right between the city's downtown and waterfront. A popular spot for recreational leagues during the summer months, the CANOR Molson Sand Centre has hosted successive pro beach volleyball tournaments, as well as several World Cup and Olympic Qualifying matches.
North Bay Nordic Ski Club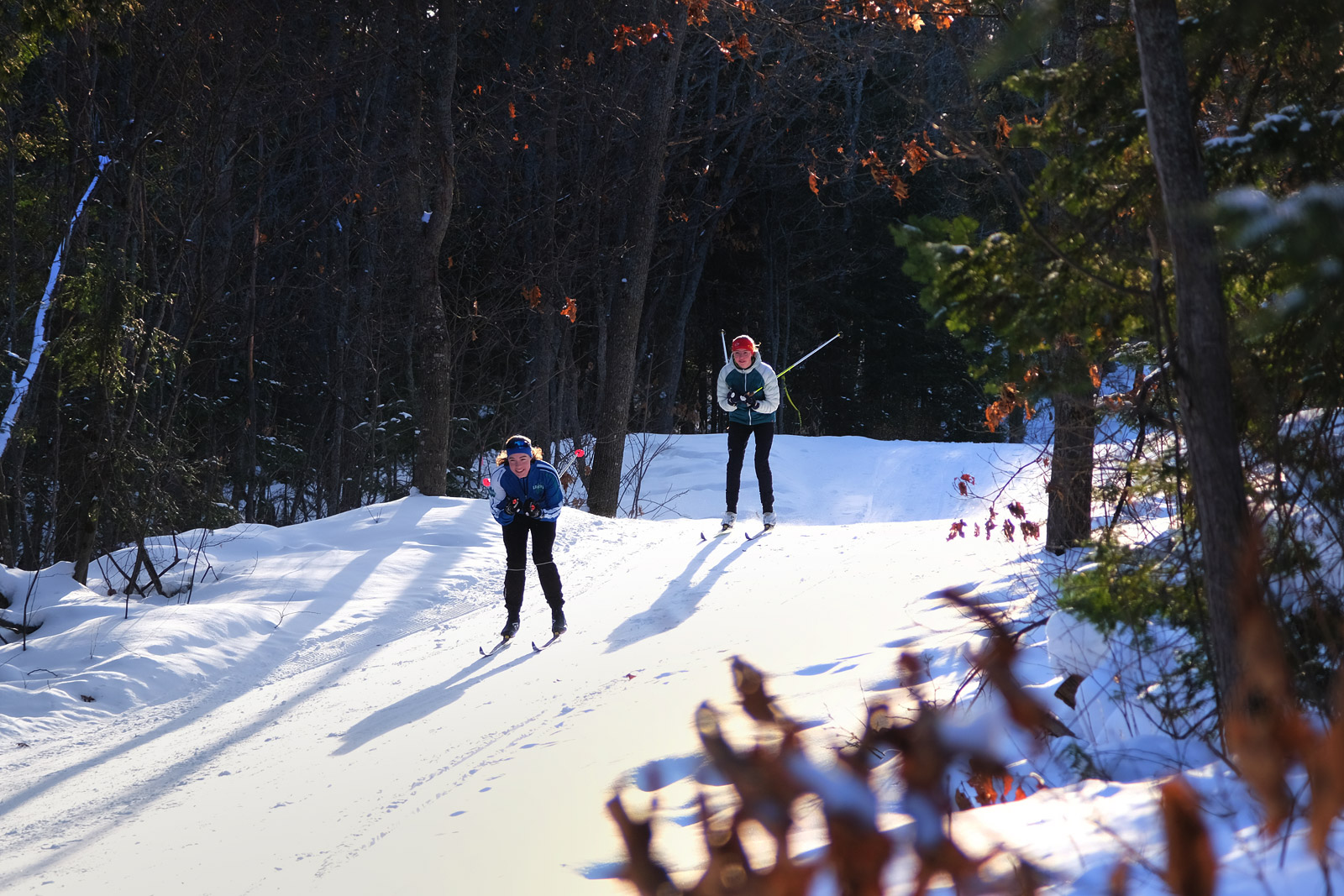 Photo by Patrick Gilbert
With some of the best-groomed trails in Northern Ontario, the North Bay Nordic Ski Club attracts cross country skiing enthusiasts from all over Ontario. With over 40 kilometres of terrain to explore, skiers can go out from sunrise past sunset with the facility open until 9 pm to accommodate night skiing throughout the season.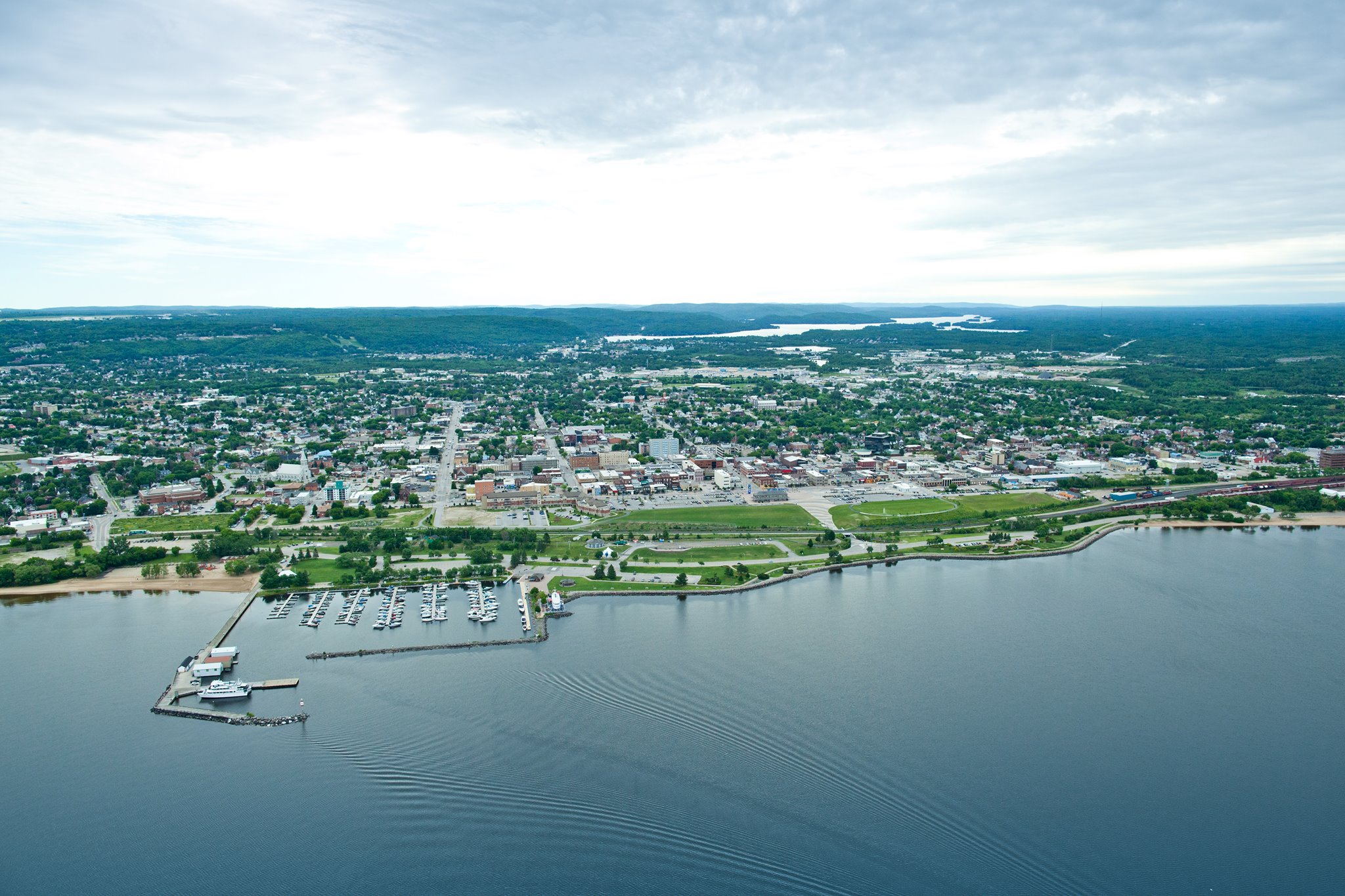 This is just a sample of the many great outdoor facilities North Bay has to offer for outdoor events year-round as there have also been provincial cross-country races in the city-wide trail system, golf tournaments at both the city's golf courses, and more. When planning your next big tournament, take a look at the Gateway City and everything it has to offer.