Arts, Culture and North Bay Attractions
When you hear truly northern experiences, you may only think of the outdoors. And sure, we've got that covered, but if you are looking for cool places to visit in Ontario, or you want to learn history, discover art, or enjoy festivals, events and concerts galore – even go shopping – then welcome to the Gateway to your great time!
A Festival of Festivals For You to Enjoy
Do you love music and food, local history, celebrating the outdoors or saluting the seasons? Then you're certain to find a festival you'll love in North Bay – any time of year! We're the north – North Bay Attractions don't disappear with a little snow. So whether you are hoping to take in food fests like Ribfest or film fests like the North Bay Film Festival, wanting to enjoy all the live music possible with festival concerts in North Bay, entertain your family at the Capitol Centre's Children's Festival or enjoy one of the many authentically northern Fall Fairs – or if you can't wait to get to North Bay Pride – you'll find every kind of festival and event you could ask for in North Bay, Ontario.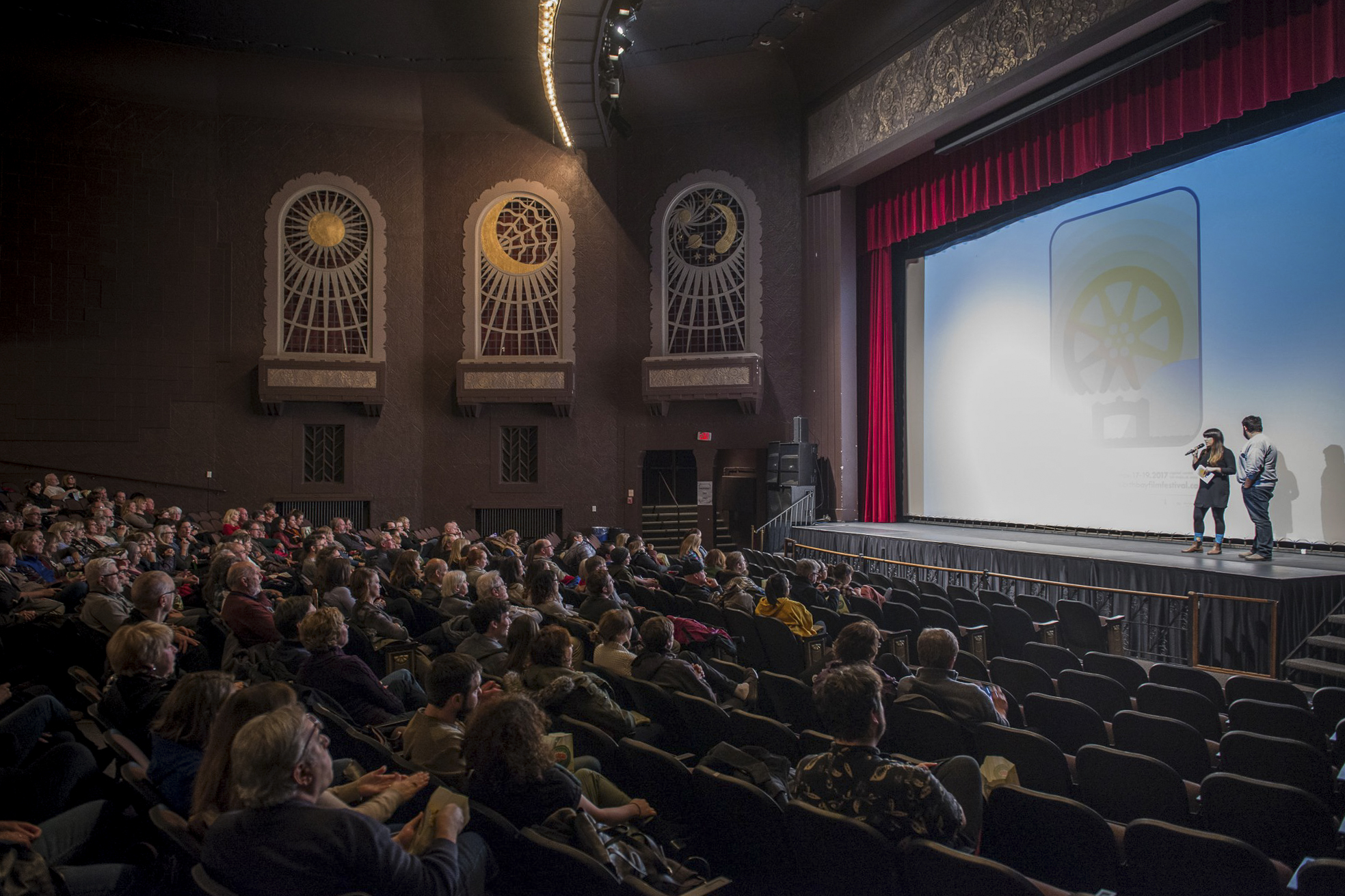 Love Your Entertainment Live?
There is no need to wait to come just for a festival – there is great entertainment found almost every night in North Bay! Whether you take in the theatre at the Capitol Centre – featuring two lounges, a gallery and the 932-seat Betty Speers Theatre – or you find yourself wanting to get to a great concert this weekend, North Bay, Ontario, has just the show you want to see.
With six different theatrical groups and guilds – for instance, how about one like the Gateway Theatre Guild, a part of North Bay since 1948 – as well as great bands featured in local bars and venues and even weekly waterfront concerts in the summer, North Bay is your ticket to the best in live entertainment.
If you Love to Learn and Explore – You'll Love our North Bay Attractions!
Looking for history? Culture? Art in every medium? Then stop looking, and check out North Bay's galleries and museums!
If you love art, whether modern or historical, and want to see the works of everyone from local to international artists, then stay in North Bay. Featuring places like the WKP Kennedy Gallery in the Capitol Centre, or the non-profit artist-run beauty of the White Water Gallery – even NOVAH, the Northern Ontario Visual Arts Hive can tickle your creative bones with interests in integrating arts, wellness and commerce.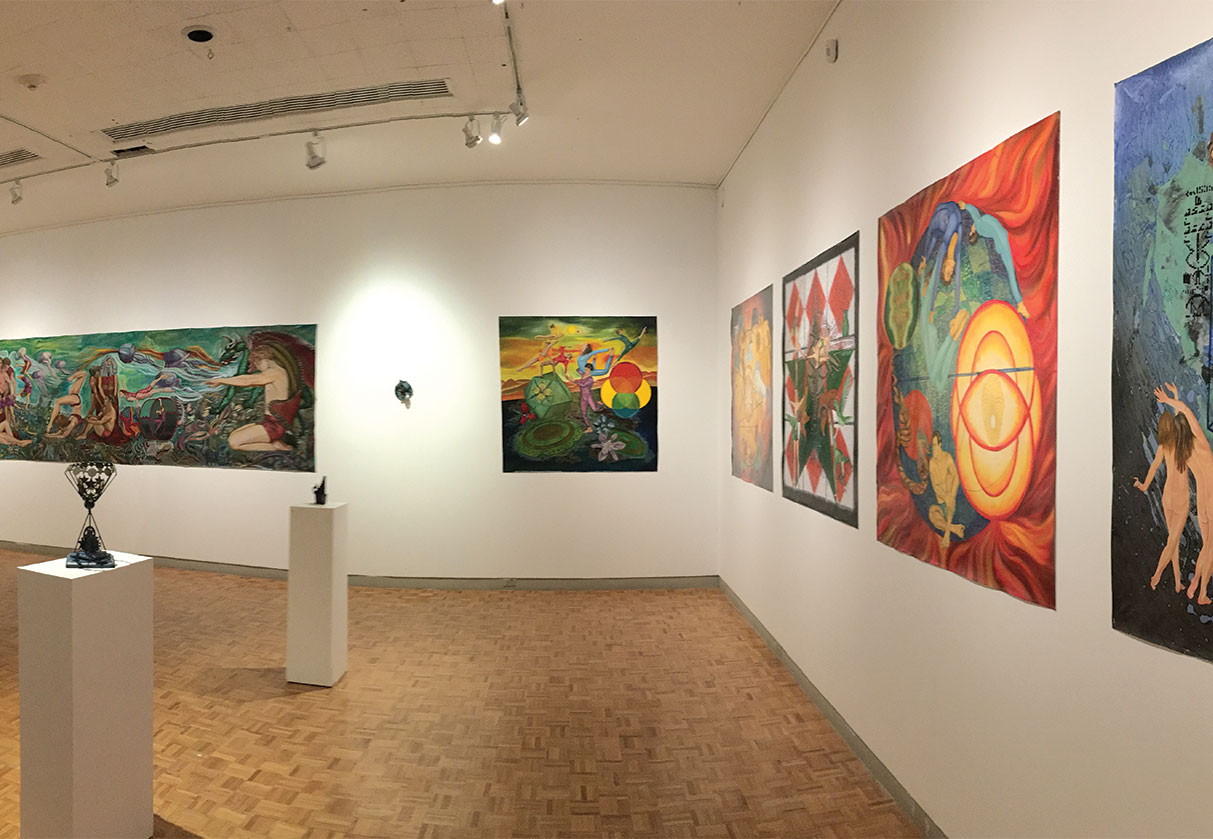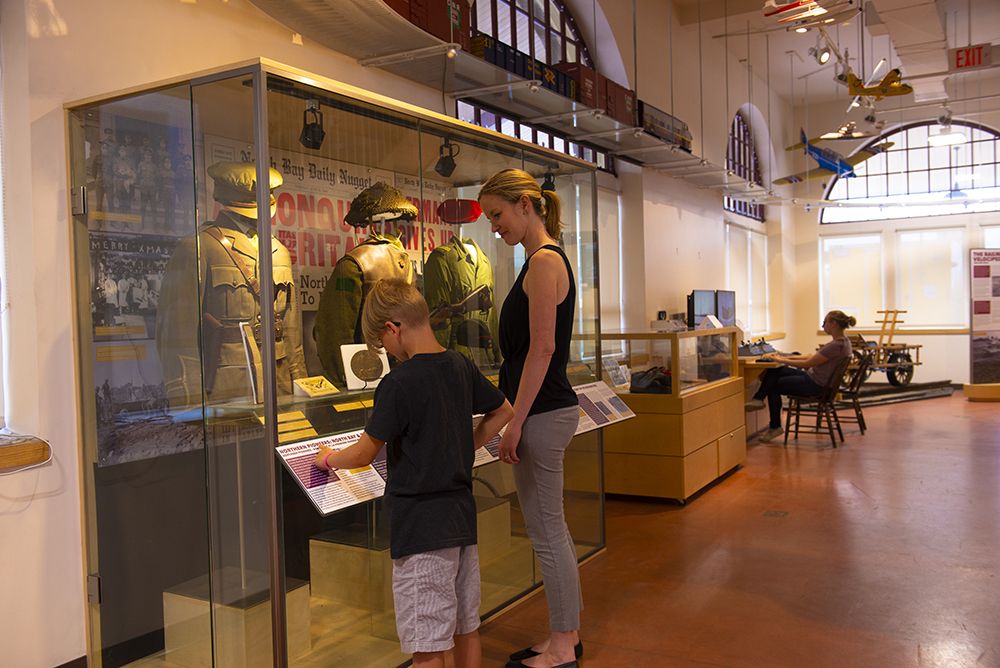 History more to your liking? North Bay has attractions for you too. First, the history of North Bay at the North Bay Museum, housed at the Canadian Pacific Railway Station. Or the fascinating Canadian Military Heritage Museum, a place honouring the proud history of North Bay's contributions to air defense. And speaking of history – why not learn of the Dionne Quintuplets siblings: Yvonne, Émilie, Marie, Annette and Cécile Dionne. Explore the life of these history-making sisters by visiting the Dionne Quintuplet's house, and learn their legacy as inhabitants of early North Bay.
Though North Bay has been the home of truly northern experiences since 1884, archeological studies around Lake Nipissing show that for 10,000 years there have been peoples on this land.  The traditional territory of the Nbisiing Anishinaabeg, of Ojibway and Algonquin descent, with the Nipissing First Nation (NFN) reserve bordering the city's western limits, this area is home to Indigenous culture that not only honours history – but celebrates the amazing contributions and future of its people. You can visit for the Summer Solstice – National Indigenous Peoples Day – or any time in the season. Home to the North Bay Indigenous Friendship Centre, you can also find an opportunity browse several stores in the village that sell traditional crafts made by local artists, and there is an Indigenous multi-disciplinary artist-run company based in Nipissing First Nation.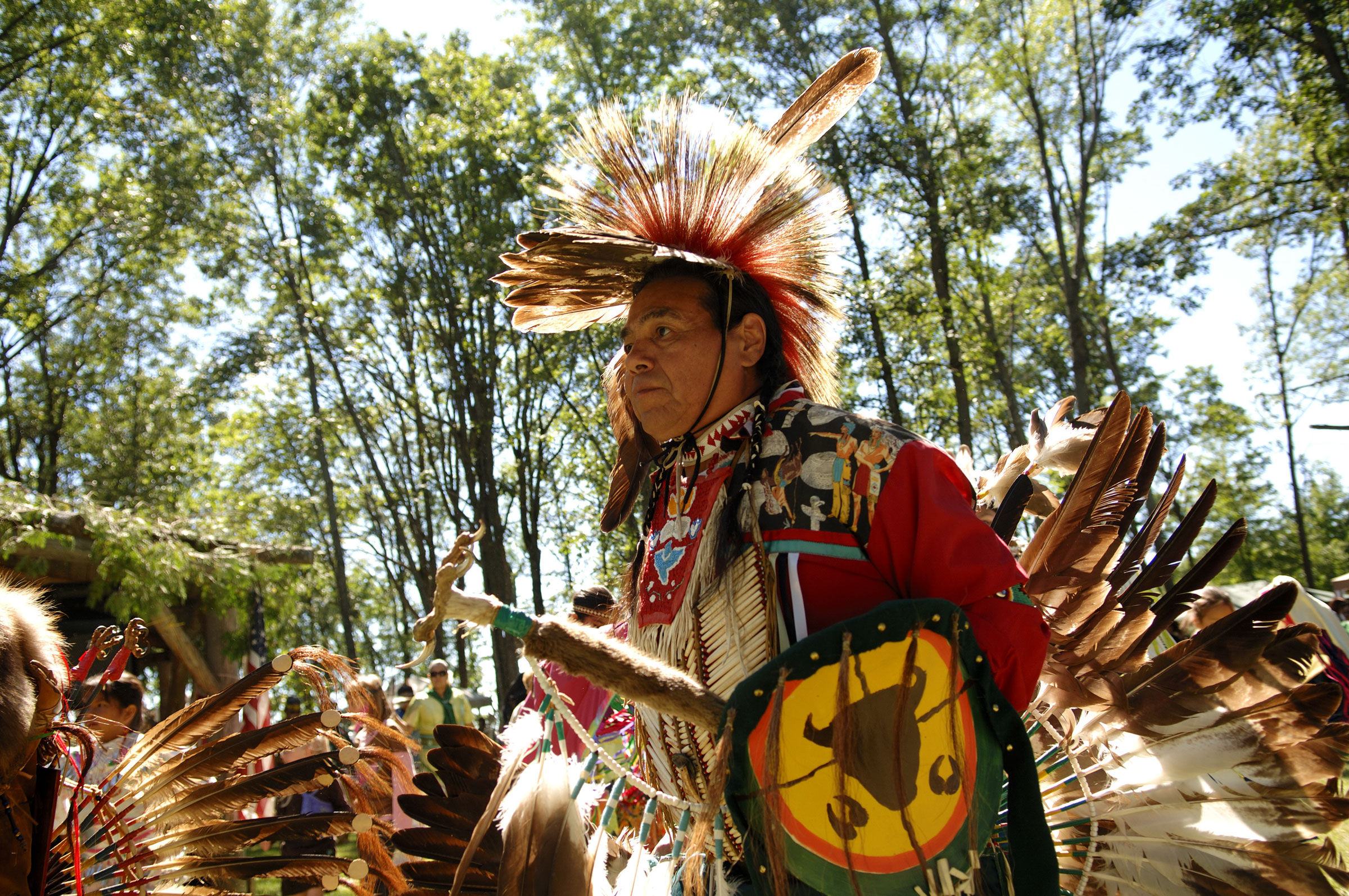 City of North Bay
On the North Bay Water –
Waterfront that is!
There is no better way to spend a day – or cap one off – then with a spectacular waterfront. And here in the north, there are so many opportunities to enjoy North Bay water that you'll never tire of the shoreline.
You can head to Trout Lake, the mouth of the Mattawa river and the historical path of the Voyageurs, and swim at Olmstead Beach or The Cove. You'll also love the food trucks and lakeside dining here!
Or you can enjoy the lake so beautiful we built a city around it – Lake Nipissing. You can choose to swim at Marathon beach, take a tour of treasured landmarks or take the whole family to enjoy the Heritage Railway and Carousel, as well as the Heritage Gardens – or do all of those things! Then enjoy a rest and a meal at The Boat – a place for great food, right on the water.
Whether you swim all day, spend it on the boat – or The Boat – or even take in a cruise on the Chief Commanda II, you'll get to experience a truly northern summer – hot, sunny and made for days on the water.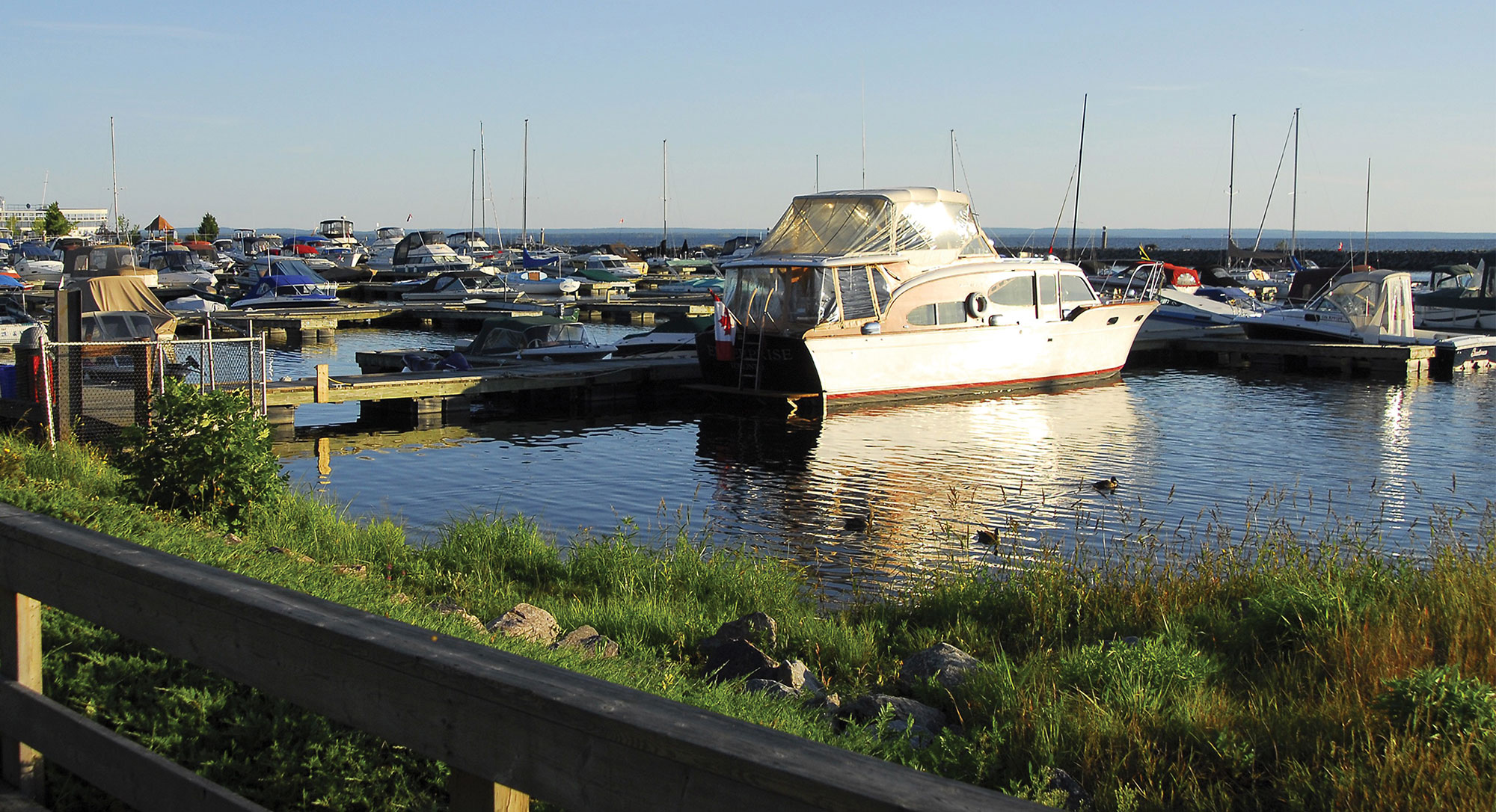 City of North Bay
Your Gateway to Great Shopping
When you want something special, shop at the home of one-of-a-kind finds – Downtown North Bay. From fine clothing to inspired giftware, high end luxury to the best in bargains and vintage treasures, you'll love to find something no one else has – a perfect memory of your trip to one of the most unique places to visit in Ontario.
For instance – what better place to find something spectacular – and local – than by visiting The FARM (Fashion, Art, Retail Market.) Home to the work of local makers and artists, it's a place that gives you the chance to pick up high-quality and lovingly created items you won't find anywhere else.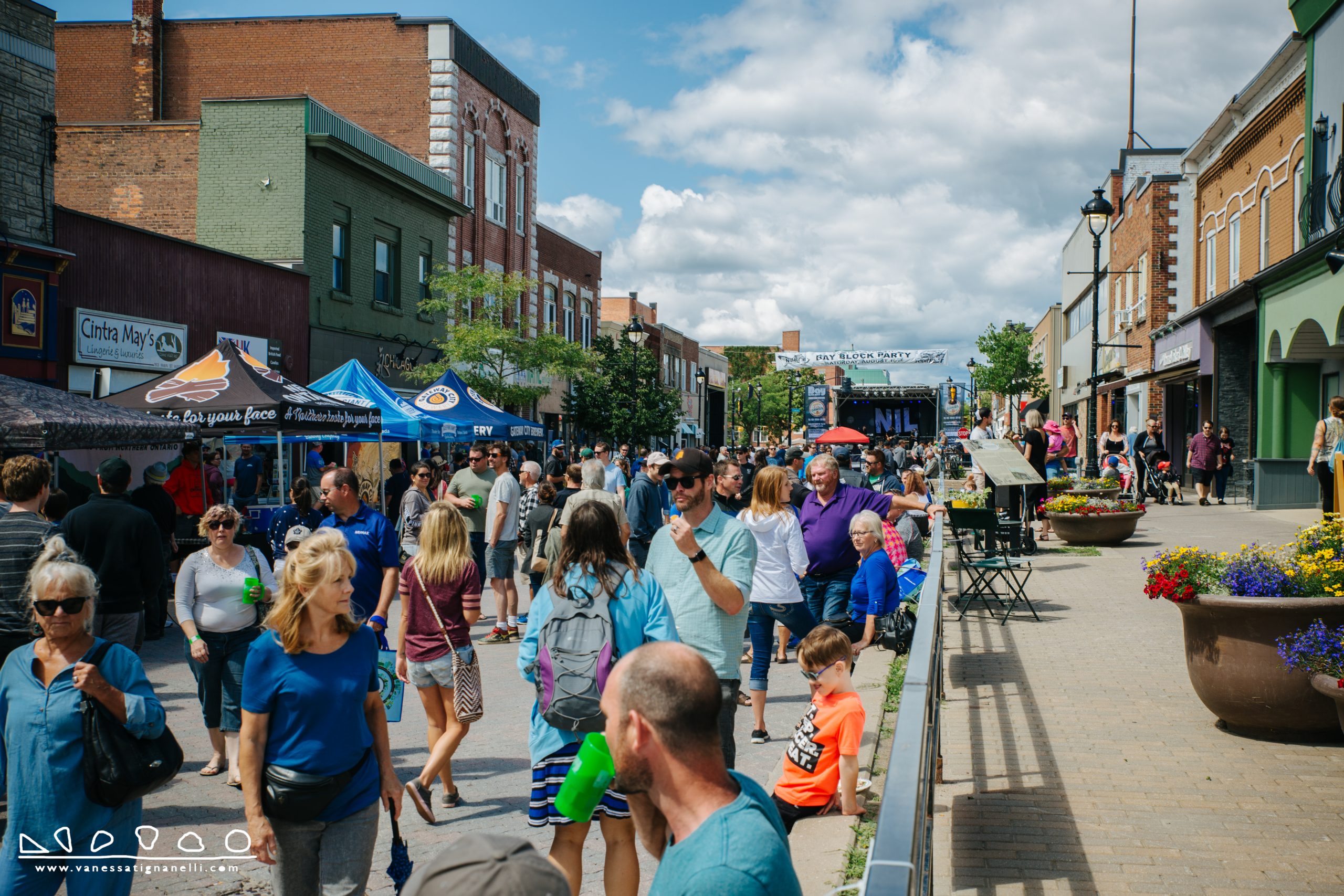 Vanessa Tignanelli
Northgate Shopping Centre has evolved into the destination for shopping in North Bay! Maybe you're hoping to spend all your time in retail therapy, or you are stopping in for some indoor rest– even if most of your group is happiest on the trails, but you're happier in a concourse, then Northgate Shopping Centre is just the ticket for you.
Anchored by big retailers and offering over 100 quality stores with a unique mix of both independent and national retailers with jewelry, skin care, clothing or electronic devices, Northgate has it all.
The first mall in North Bay – with all the original character! Shop for the best deals here, or while away a rainy afternoon with the family before heading into the movie theatre right next door, North Bay Mall is a great way to spend your time in North Bay, Ontario.
McKeown Avenue is home to multiple stores to accommodate all your needs. Grab a coffee from a local coffee spot and shop everything from sportswear and home décor, to something for your fourlegged furry friend!
Makers and Growers at
Farmers' Market North Bay!
If you love wandering stalls with a basket, enjoying the bounty of the harvest and finding a new ingredient, or special gift, you'll adore the award-winning North Bay Farmers' Market. You may be thinking, "But I have a Farmers' Market near me?" Not like this one. When you come to the north you'll find makers and growers like no other, those who travelled only a few kilometers to arrive. Fresh berries and produce?
We grow them around the corner. Gourmet baked goods, local art and great products? You'll find them here too. And don't think snow will stop us – this is the north after all. The Farmers' Market North Bay runs all winter, warmly housed in the North Bay Mall – perfect for you to shop for anything you could want.