Tourism North Bay is the official destination marketing organization for North Bay's tourism industry. Tourism North Bay focuses on promoting and selling the region as a must-see destination for tourists, sports tournaments, convention delegates and business travellers.
We provide a wealth of services – this website is just one example – so that travellers can plan a great North Bay experience tailored to their needs. Our association also works closely with meeting planners, tournament organizers and tour operators to ensure that the city exceeds their hosts, delegates and client's expectations.
If you are planning a visit to North Bay, please make use of our "Plan My Trip" feature. This feature will allow you to build an itinerary for your visit and provide you with all the necessary information to go ahead and book an overnight stay, make a reservation at one of our top-rated restaurants, and/or an experience at any of our attractions.
For more information on bringing a sporting event to North Bay please visit our Sport Tourism section.
For more information on bringing a conference, convention or meeting to North Bay please visit our Meetings and Conventions section.
We look forward to seeing in the Gateway City of Northern Ontario.
Our Team
Tanya Bedard – Executive Director
Matt Rabideau – Tourism Officer
Stacey Gadway – Marketing & Communications Officer
Some ideas to get you started…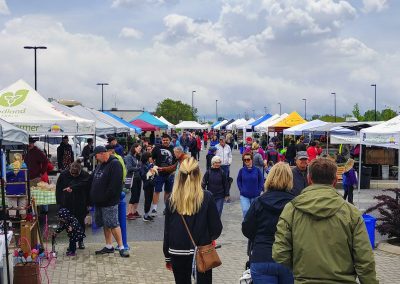 An award winning market in North Bay, ON. Your source for locally grown & produced…
MORE
ADD